TikTok Calls Out Trinny and Susannah's "What Not to Wear"
TikTokers Are Calling Out the Harmful Body-Shaming Language of 2000s Diet Books
If you ever want to see how far we've come with our societal views, you only have to look back at the media we consumed just 20 years ago. Diet books, weight-focused reality shows, and magazines which pitted women against each other in the form of "who wore it best?" columns really were the epitome of anti-feminist rhetoric. While evenings were spent watching the latest episode of "You Are What You Eat", "Snog, Marry, Avoid", and "The Biggest Loser", as well as saving up for the latest fashion faux-pas advice book, the internet is here to remind us that some memories are are best left in the past.
TikTokers have been rediscovering cultural moments of the early 2000s, and the famous TV style duo Trinny and Susannah have been much of the focus. The pair's book series "What Not to Wear", named after their 2001 BBC series, was hugely popular at the time, as style experts Trinny Woodall and Susannah Constantine offered fashion advice. But TikTok user @aimeedoeslife has dived back into the so-called style suggestions, and it makes for disturbing reading.
Yet it's not dated prints and long-forgotten fashions that shocked, but the language used to describe women's bodies. Telling readers to steer clear of certain items for fear of showing "fat sausage" arms, "a pillow of flab" for a stomach, or "saddlebag" thighs had us gasping in shock.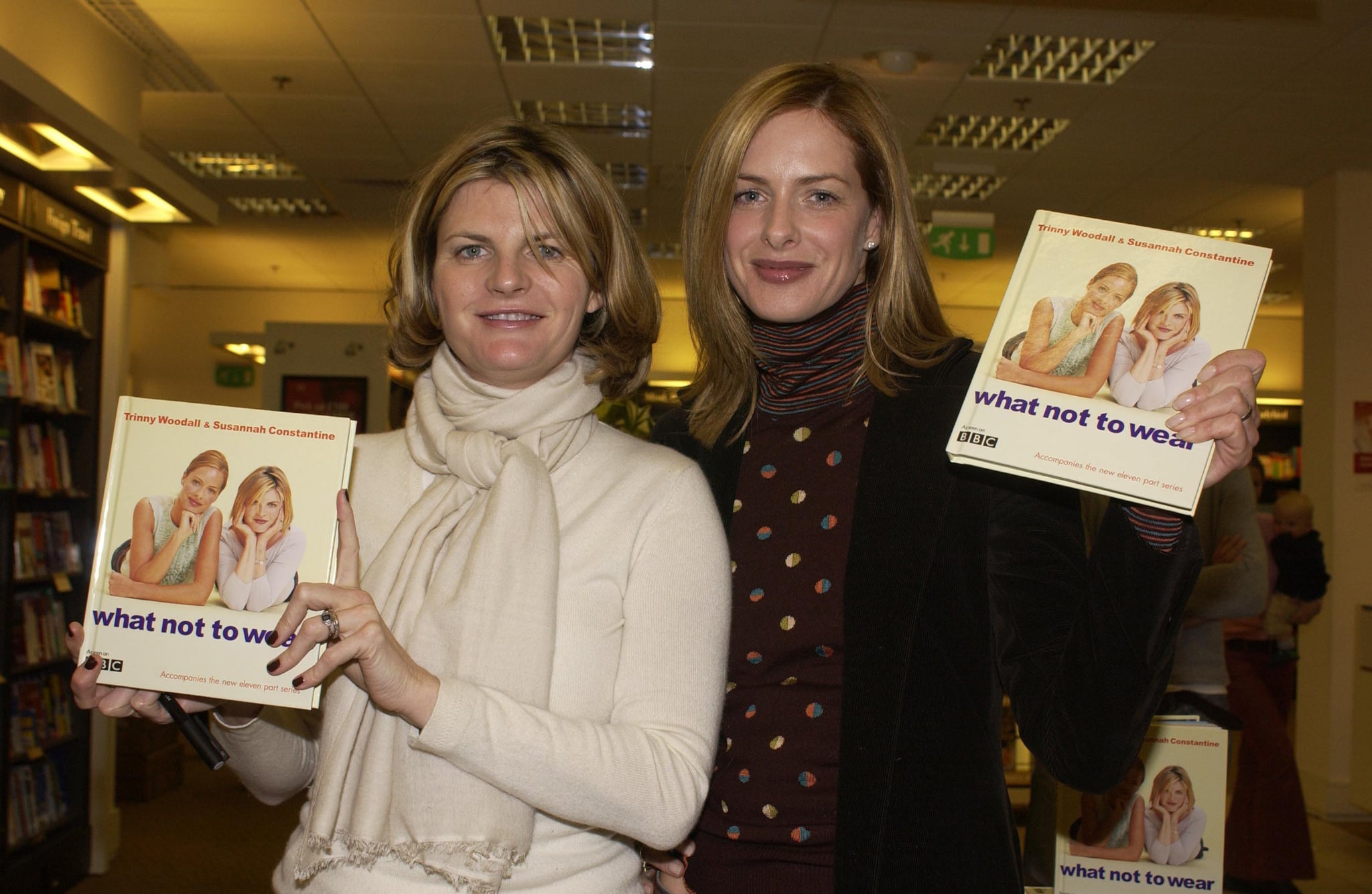 And other social media users were just as taken aback, with one person commenting: "They ruined my youth, man," and another adding: "I actually remember watching them on TV at such a young age and this video just reminded me of the root of my body dysmorphia." Someone else shockingly explained that they had that very book in school. POPSUGAR reached out to reps for Trinny and Susannah, but did not immediately receive a response.
Unsurprisingly, there are a plethora of other early aughts moments which contributed to toxic diet culture that have since resurfaced online. For example, on an episode of "Supersize Vs Superskinny" Doctor Christian Jessen talks about contestants "piling on the pounds". On "America's Next Top Model", Tyra Banks says that one hopeful model's body is "sending a negative message to women" by just existing, while contestant Robin Manning was branded as "too fat" to be a model on the same show.
Meanwhile, a fatphobic storyline on "Friends" saw Courtney Cox wearing a fat suit, while suggesting that her character Monica was undesirable due to the way she looked.
"The whole idea that celebrities are having to declare why their body has changed in any way highlights how apparent it is that we still need movements like body positivity."
Lindsay McGlone, a feminist activist, believes that Noughties shows like these were designed to make viewers feel inferior. "This whole idea around body image is very capitalistic and why more people aren't seeing that absolutely baffles me," she tells POPSUGAR. "The whole world makes money from making us feel self-conscious because if we didn't, we wouldn't watch these shows, we wouldn't read the paper, we wouldn't buy that 'miracle shake with it's unbeatable formula', and we certainly wouldn't be paying a weekly fee to be weighed and practice restricted eating so that we have a 'community'."
Though these throwback shows were very much a moment in time, it's hard to understand how there wasn't a huge backlash at the way women's weight and appearances were so brutally discussed. Fortunately, the body-positivity movement has strived to highlight body-shaming language and the harmful effect it can have.
In today's media, younger, impressionable viewers are able to watch more inclusive series like "Pose", "RuPaul's Drag Race", and movies like "Dumplin'", and "I Feel Pretty", which are reclaiming the narrative around body image.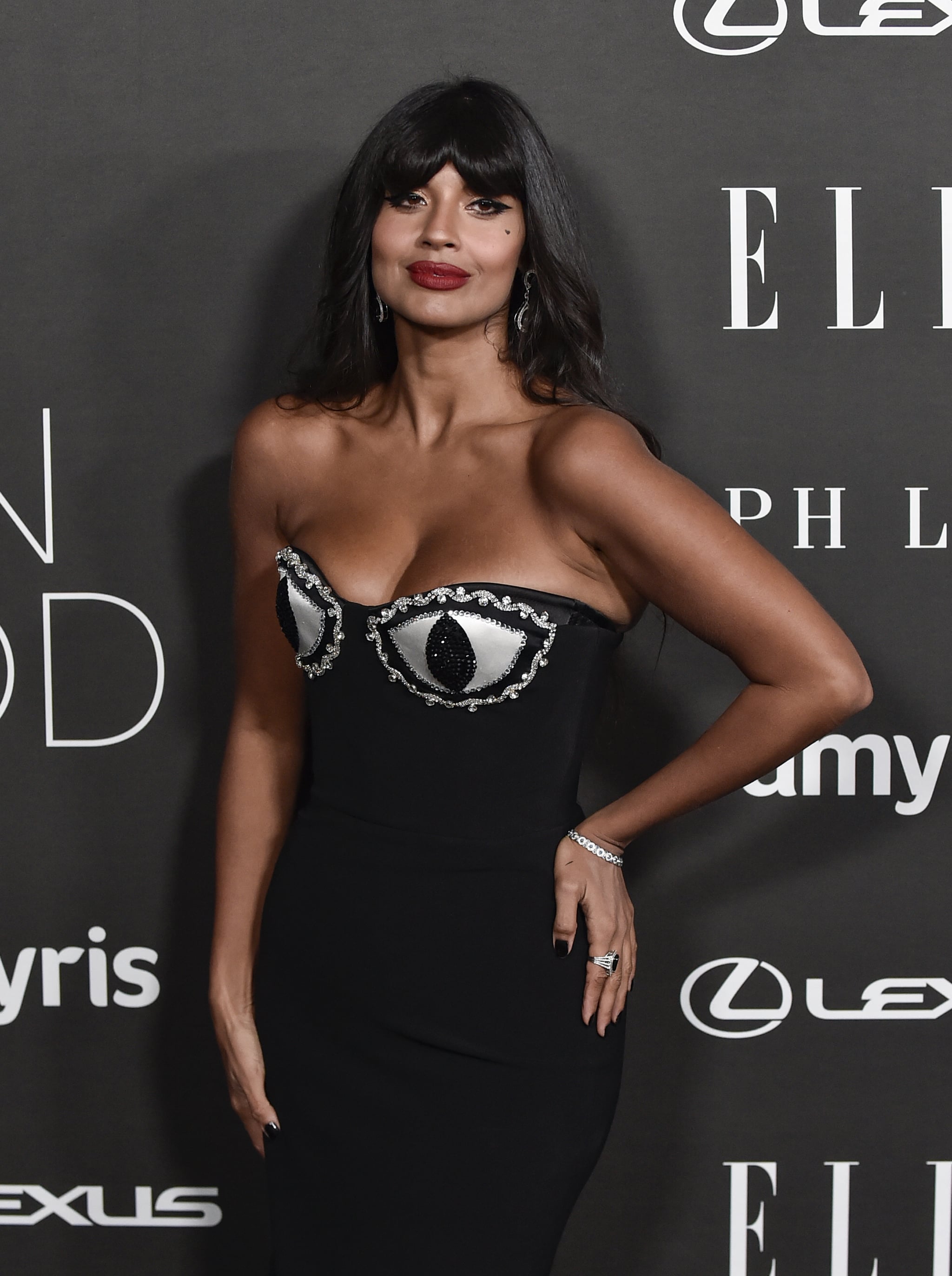 After battling with body dysmorphia herself, actor Jameela Jamil has spoken openly about the toxic diet culture she grew up with. She previously told her Instagram followers after sharing an old photoshoot of herself: "Eating disorders are a terrible and upsetting thing. This is why I bang on and on about diet culture, because it was my slippery slope to losing all sense of reality and all of my time, energy, sex drive, and joy."
While language is thankfully nowhere near as explicitly judgemental and damaging as the '00s, we have to question if society has really learnt from its mistakes? This year, celebrities like Selena Gomez, Lana Del Rey, and Ariana Grande have had their bodies publicly criticised, with the "Thank U, Next" hitmaker recently being forced to address concerns about her weight. "The whole idea that celebrities are having to declare why their body has changed in any way highlights how apparent it is that we still need movements like body positivity," McGlone says. "We don't need to justify our bodies to anyone." And those are absolutely words to live by.