Christina Applegate Reacts to Ableism on Twitter
Christina Applegate Reacts to Candace Owens's "Horrifying" Ableist Comments on Twitter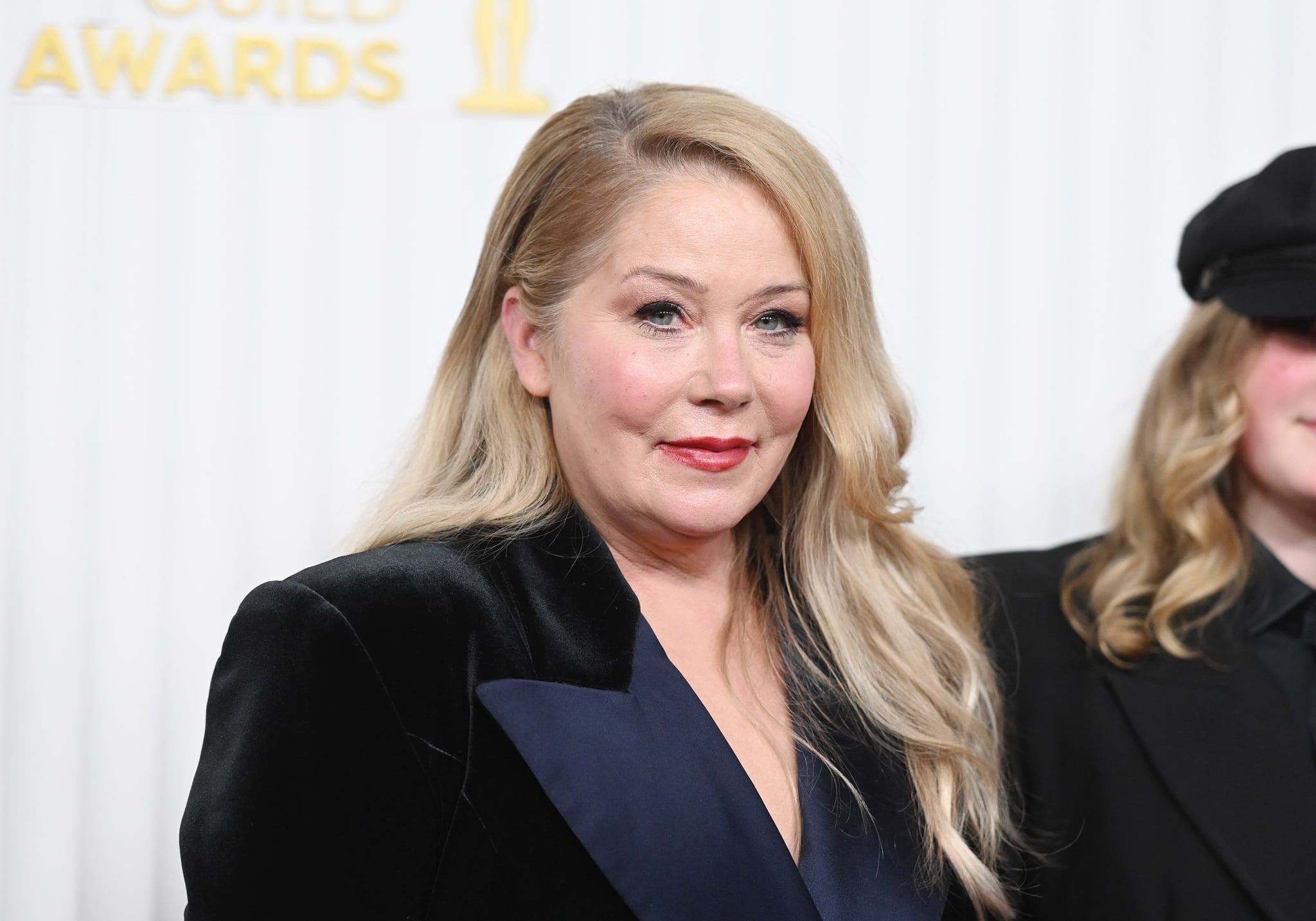 Christina Applegate is leading with love. After conservative commentator Candace Owens criticized a Skims campaign for showing a model in a wheelchair, Applegate addressed some of the ableist commentary on Twitter, offering to educate Owens on the importance of accessibility. "Woke to see the most horrifying thing," Applegate wrote on March 23. "This Candace person making comments about companies who see we need help. It's f*cking gross."
After Owens called Skims's adaptive clothing line "ridiculous" on her podcast, Applegate couldn't help but express her anger. "Going to try and sleep but my rage is keeping me awake," Applegate tweeted. "Candace Owens, do you know when you have seen pictures of me how f*cking hard it was to get my clothes on? A team has to help me!!! So I'm excited for accessibility clothing for me and my community."
Adaptive clothing is specifically designed for those with disabilities and other physical limitations to make it easier to take on and off. In the case of Kim Kardashian's shapewear line, this means additional hook-and-eye closures for her classic briefs, camis, and bralettes. For people who struggle with chronic illness, need mobility aids, or whose disabilities prevent them from accessing certain kinds of clothing, these adjustments can be incredibly helpful.
An hour after tweeting her initial reaction, Applegate decided to approach the conversation differently, saying she would actually be willing to have a genuine conversation with Owens. "I thought my last tweet was enough. But then my heart said something else," she wrote. "No rage. If Candace wants to get on the phone with me to be educated on being disabled. I will not come with anger. I will come with love. Because she needs to hear that."