Sprinter Dina Asher-Smith Has Been Turned Into a Barbie Doll
British Sprinter Dina Asher-Smith Has Been Turned Into a Barbie to Inspire Future Female Athletes
Ahead of International Women's Day later this week, Barbie has announced the release of a Dina Asher-Smith "Shero" doll. Inspiring girls in the UK and around the world by showing them that they can do and be anything, the Dina Asher-Smith "Shero" doll wears a British running kit, complete with a crop top, shorts, and running shoes, plus gold hoops and a gold necklace — just as Asher-Smith wears when she competes.
The launch of the Dina Asher-Smith "Shero" Barbie doll follows the release of the Adwoa Aboah "Shero" doll last year, both of which are part of the Barbie Dream Gap Project Fund. The initiative works to spotlight female role models in sports in an effort to close the "Dream Gap" — the time in life when girls start to doubt their abilities and lose confidence.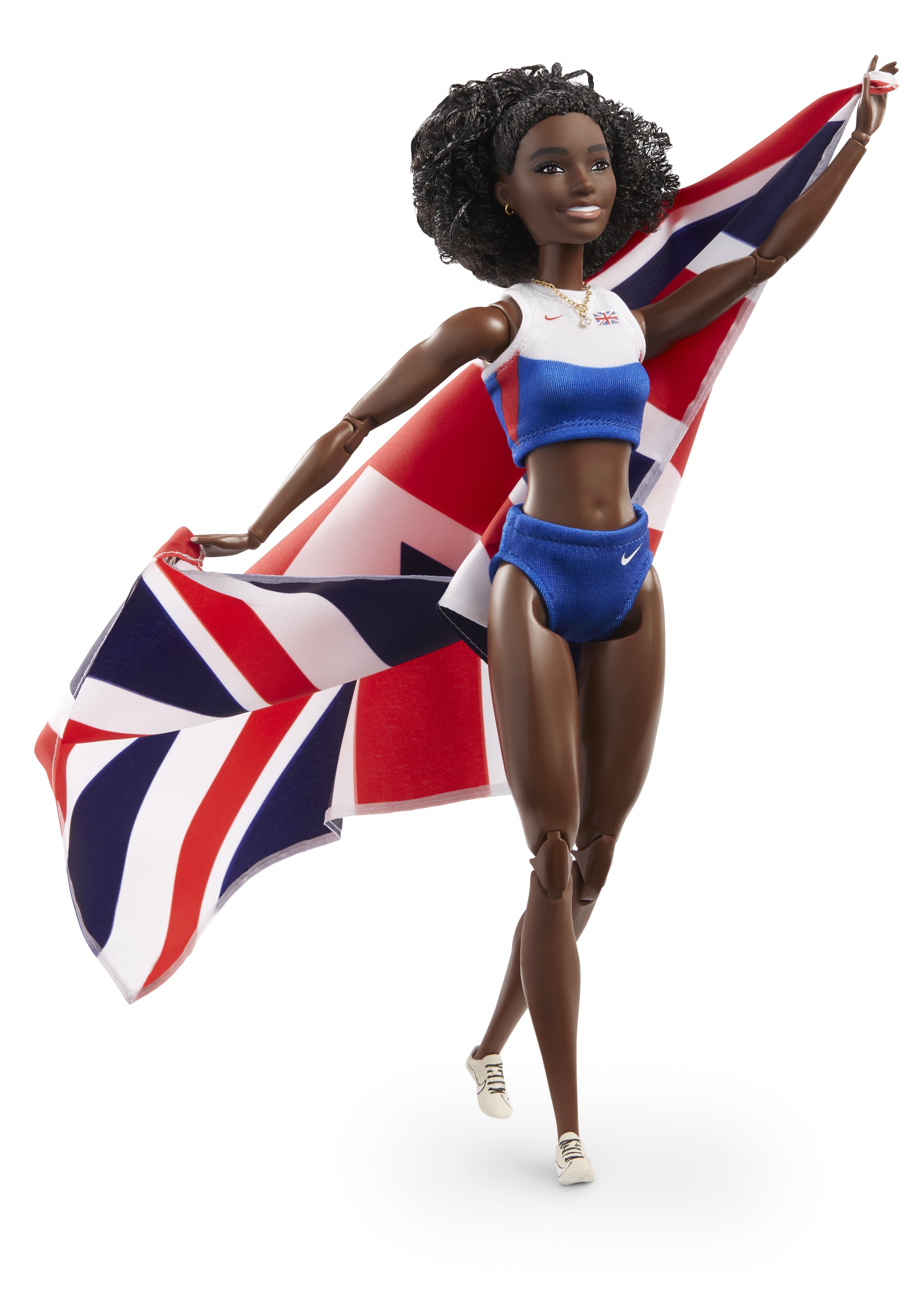 Image Source: Barbie
Sadly, research indicates that the "Dream Gap" usually begins around the age of five. However, studies conducted by researchers at New York University, the University of Illinois, and Princeton University found that playing sport can make a huge difference by improving self-belief. And Heather Smith, associate head of innovation at Women in Sport, agrees: "Sport and physical activity is a fantastic way to build girls' confidence and resilience, helping them become healthy and happy young women."
If you're not familiar with Asher-Smith, you should be. She's currently the fastest female sprinter in British history, as well as a Gold Medalist and four-time European Champion, making her the perfect role model for young girls. "I'm so proud to have my own one-of-a-kind Dina Barbie doll," said the athlete. "Growing up, sportswomen were less visible in the media and there is still a gap when it comes to women's sports, which is why representation is so important . . . I hope little girls will see my doll and be inspired to take up and continue to enjoy sports!"