ITV Announce New Duty of Care Measure for Love Island Stars
ITV Bans "Love Island" Stars From Social Media as Tasha Ghouri Says It "Needs to be Done"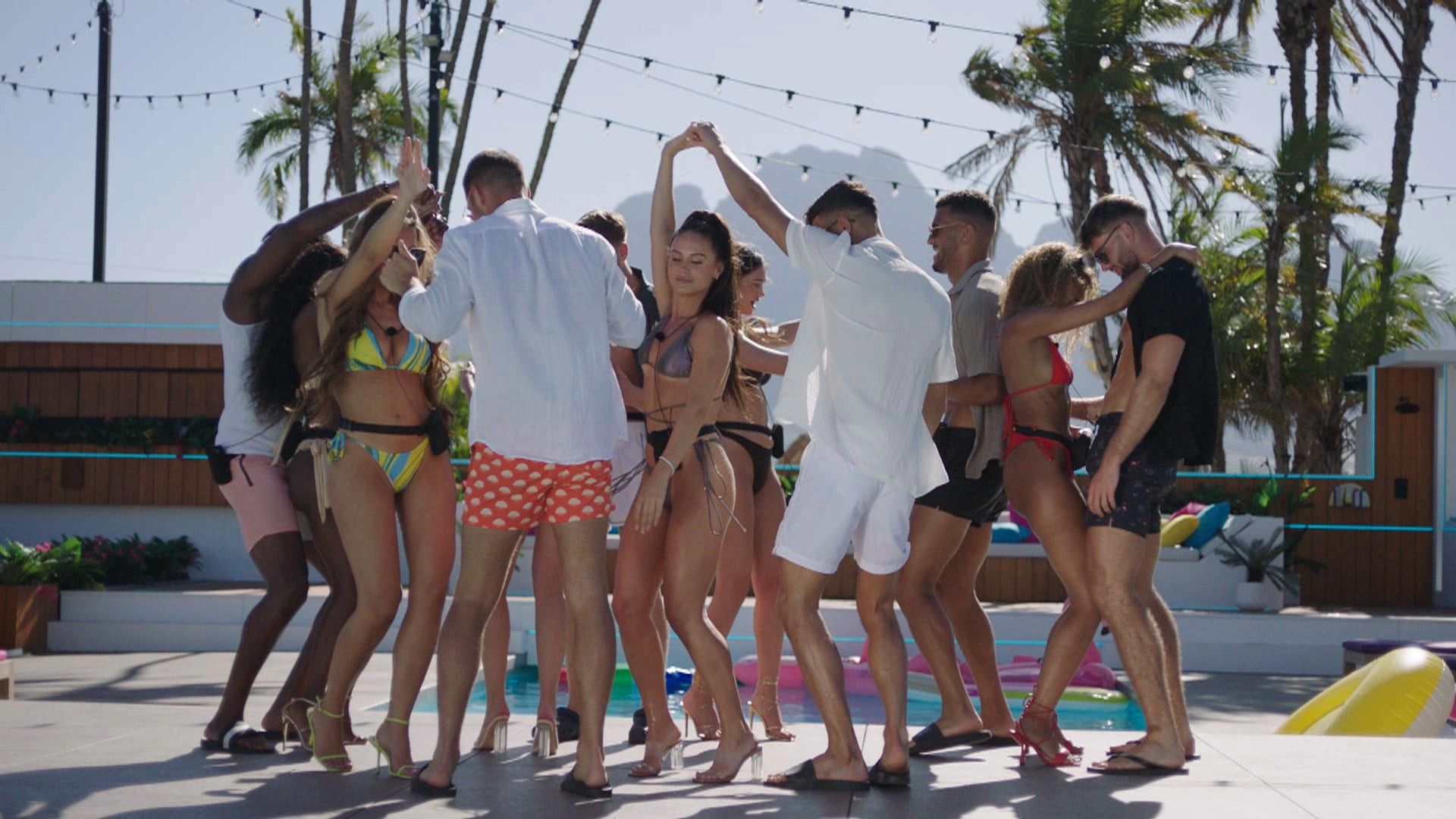 Image Source: ITV
Content Warning: This article contains mention of suicide.
As we eagerly wait for the summer series of "Love Island" 2023, ITV has released updated duty of care measures for this year's contestants. Ahead of the launch of series ten, presented by Maya Jama, ITV has formally introduced a guideline that this year's bunch of Islanders will "pause social media handles and accounts for the duration of their time on the show".
The measures were first introduced ahead of the winter "Love Island" series, won by Kai Fagan and Sanam Harrinanan, as a trial, but ITV have taken the decision to enforce the social media ban as well as updated duty of care support. And the move has been welcomed by former Islanders. "Love Island" 2022 favourite, Tasha Ghouri, says: "I think this is great and needs to be done. I believe it's 100% the right step in the right direction, I could see there was a lot less trolling and negativity."
While new mum Amy Hart, who appeared in series 5 of the reality show, points out the strain social media comments had on those closest to her. "I didn't really take into account when I went into the villa that although my best friend was really excited to run my social media account, it was me that signed up to do the show, not my family and not my friends. But it was them that had to read the death threats and it was them that had to read the horrible messages. Whereas when I came out, I came out to a great reaction because of the way that I left, and they were the ones who had a hard time when I was in there."
Criticism surrounding the show's responsibilities towards the wellbeing of the Islanders has been spotlighted for years, following the tragic deaths of former contestants Sophie Gradon and Mike Thalassitis, and "Love Island" host Caroline Flack, who all took their own lives in consecutive years. While suicide is complicated and nuanced, questions have been raised about whether ITV have been doing enough to prepare and support the vulnerable contestants before, during, and after filming.
For 2023, ITV has introduced more measures than ever before to protect those taking part in the show and their families. Dr Paul Litchfield, a mental health specialist helping to review ITV's measures, says in the statement, ""The measures put in place to safeguard the health and wellbeing of Islanders continue to evolve in the light of experience and advances in best practice. Love Island is seen by many as the benchmark for the genre and its rigorous, evidence based approach has helped to raise standards across the industry."
The most dramatic step is participants pausing all social media accounts. Previously, friends and family have run their platforms while the Islanders are on the show, but in a bid to protect both the Islanders and their families from the adverse effects of social media, the accounts will remain dormant and nothing will be published while they appear on the series. Following the ableist abuse Tasha Ghouri received on social media, and the death threats endured by Luca Bish's family, this can only be a positive step. Remaining silent may help to dissuade online trolls.
In addition, Islanders will receive training in advance of appearing on the show around respectful behaviour, patterns of controlling or coercive behavuous, and "the language around disability, sexuality, race and ethnicity". The show's Executive Producer and Head of Welfare will also interview former Islanders about their experiences in the show and how they coped for a video to be shown before entering the villa.
Independent psychological and medical assessments will be undertaken with registered mental health professionals on hand throughout the series. "A minimum of eight therapy sessions will be offered to each Islander when they return home," the statement adds. And ITV has outlined there will be "proactive" contact for a period of 14 months after they leave the show.
While we tune into "Love Island" nightly for our daily dose of bombshells, re-couplings, and firepit chats, the Islanders aren't just there for our entertainment, they are real people. Hopefully, this new thorough duty of care process will only help to protect and support this year's cohorts so that everyone can leave the show feeling positive.