Taylor Swift Fans Can't Remember the Eras Tour Concerts
Is Post-Concert Amnesia a Real Thing?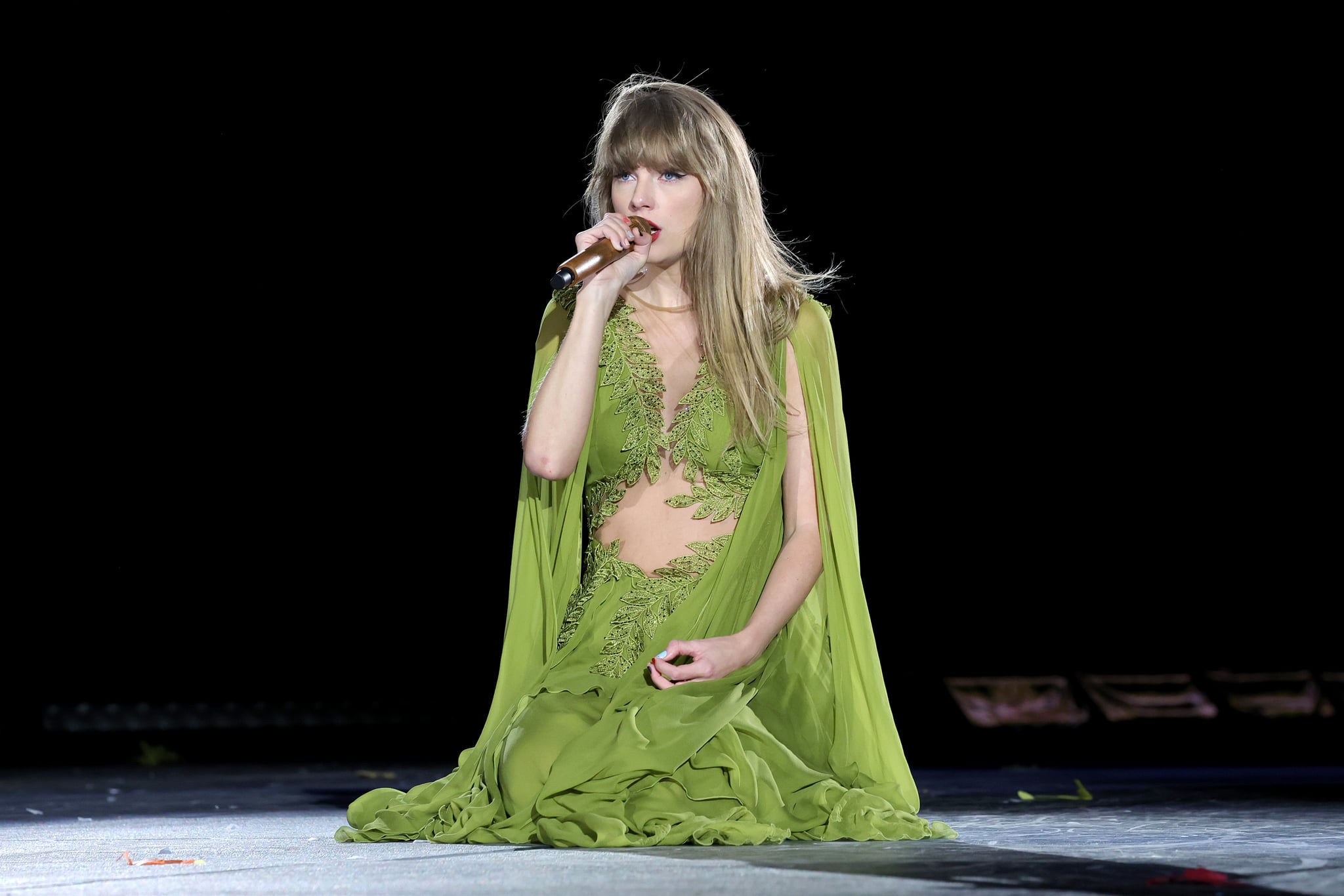 When you're seeing your favourite artist perform — and oftentimes shelling out serious money to do so — you hope the experience will be one for the memory books. But many fans who've been lucky enough to attend Taylor Swift's much-talked-about Eras Tour are saying the experience was shockingly forgettable. Not because Swift's performances have been at all boring; we've all seen enough clips to know she's pulling out all the stops (and bringing in some amazing surprise appearances) for her three hour shows. But fans are reporting experience something called post-concert amnesia.
TIME first pinpointed the phenomenon, speaking with fans who reported struggling to remember the Eras Tour set list, watching videos of the concert they attended with no recollection of what they were seeing, and feeling as though they'd never attended the concert at all. And according to Ewan McNay, PhD, associate professor of psychology at the State University of New York, it's not totally unheard of.
Anytime people are experiencing an overwhelming rush of emotions, they might struggle to remember the details of the event that caused them. In getting married or engaged, graduating college, finishing a marathon, having a child — it's relatively common to find yourself asking, "Wait, did that really happen?" after the event. "Too much excitement pushes you over the edge in terms of memory formation, and you're unable to make memories," Dr. McNay tells TIME. The chemicals your brain releases when you're overstimulated — from a positive or a negative event — can ultimately interfere with your ability to make memories.
In our opinion, there are two takeaways here. First, if you've ever been on the receiving end of some judgement for pulling out your phone to record a big moment — whether that's snippets from a long-awaited concert or your favourite meal at a restaurant you don't get to visit often — you can feel vindicated. Yes, it's always great to try to stay present, but when we're really excited, we can't always guarantee on our memories of the event to stay sharp, so it's nice to have pictures and video too. (Of course, you should always remember good phone etiquette, like not holding your device directly in someone else's line of vision.)
And second, those of us who weren't able to get tickets to an Eras concert may feel some small drop of consolation. At least we have the videos — just like plenty of the super-fans who were actually there.