Inflatable Dill Pickle
You Can Buy Large, Inflatable Pickles on Amazon For $5, and the Possibilities Are Ri-DILL-culous
As POPSUGAR editors, we independently select and write about stuff we love and think you'll like too. POPSUGAR has affiliate and advertising partnerships so we get revenue from sharing this content and from your purchase.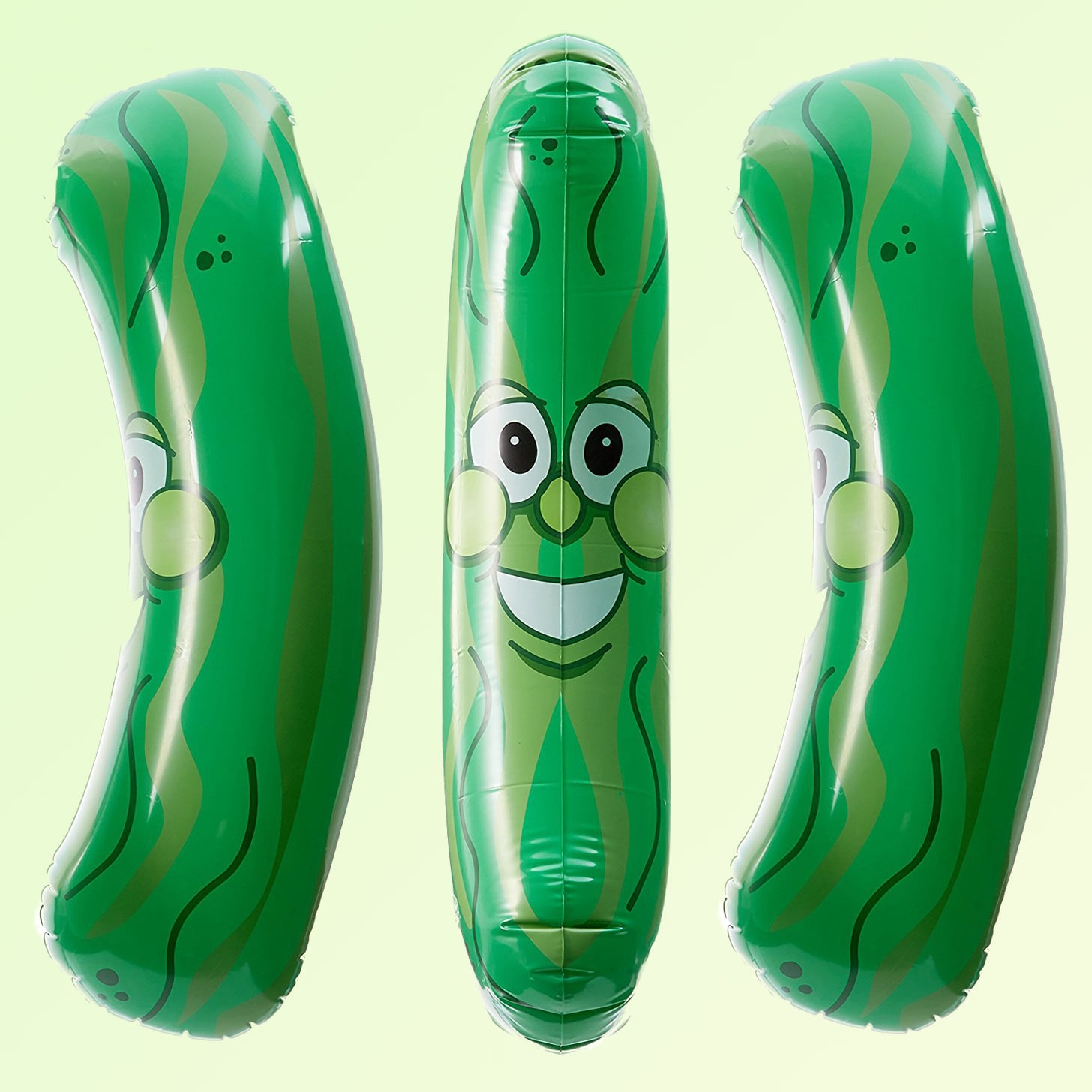 I have some dill-ightful news for anybody who loves pickles: you can now turn your pool into a veritable pickle jar for less than it costs to buy a gallon of crunchy dills. There are large, inflatable pickles on Amazon ($5) for an affordable price — and while the cartoon pickles' lifeless eyes might haunt your dreams at night, the idea of spending the warm-weather months surrounded by floating toys sculpted in the likeness of your favourite crunchy snack is enough to power through.
Each inflatable pickle measures around three feet long, so while they're not quite pool floats that you can lay on, you can certainly use them to chill out — dare I say dill out? — in the pool. (Nope, I don't dare. That's terrible.) The pickle toys are available on Amazon at a range of prices: $5 for one, $6 for two, or $10 for three.
So if these pickle floats seem like just the sort of crunch you're looking for in life, order yours before other pickle-lovers discover this gem of a cheap pool toy. You don't want to feel sour about missing out!