Pink KitKat Ruby Launches in UK
The Cult Favourite KitKat Ruby Is Coming to the UK — and Yes, It's Pink!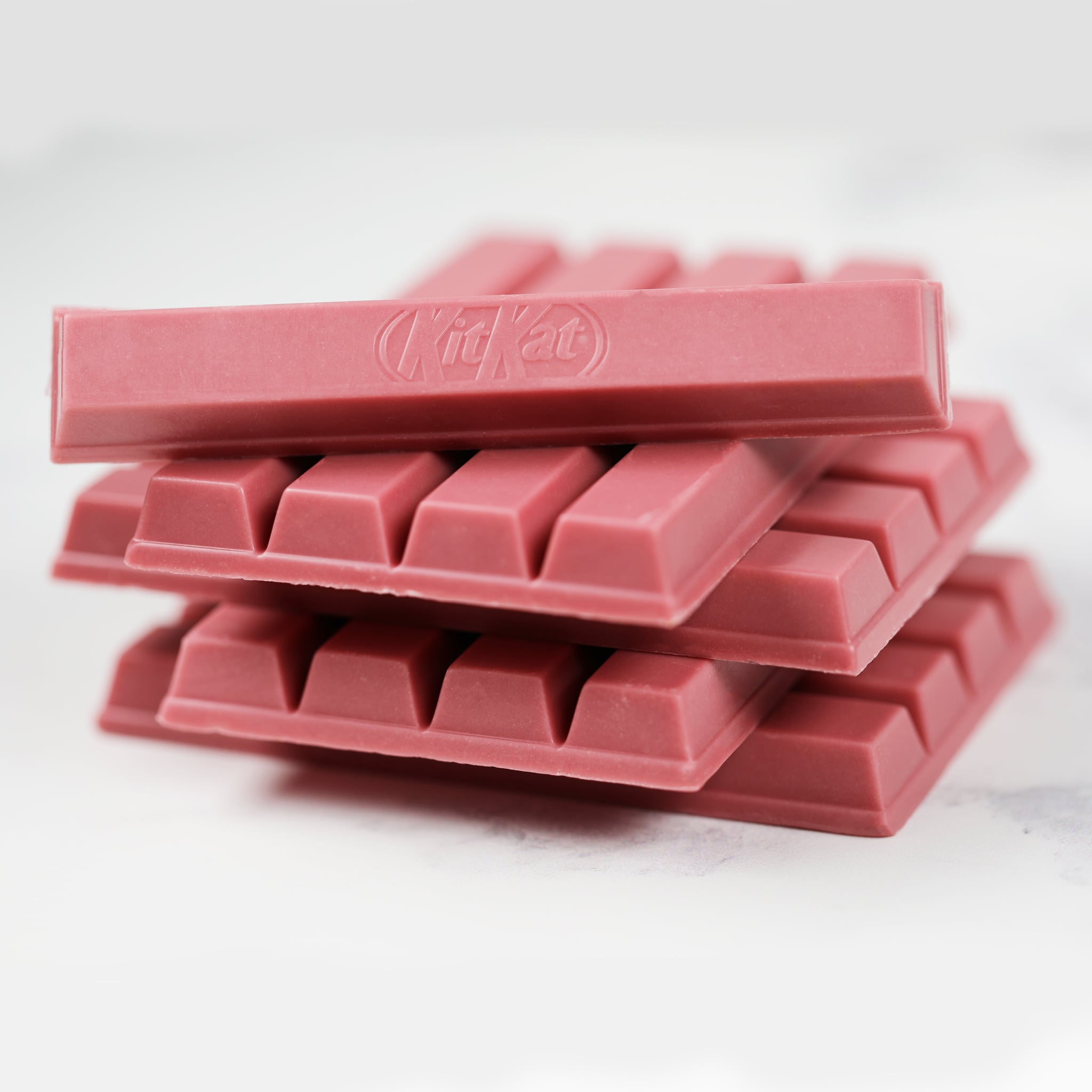 Millennial pink isn't just responsible for swallowing up a large percentage of your wardrobe, interiors, and beauty regime but now it's eyeing up your diet too. Along with Instagram-famous radicchio, pink is the hue du jour when it comes to your appetite — just ask Nestlé. The transnational food giant has plans to ship its KitKat Ruby to British shores — and yes, it's millennial pink.
The pastel-coloured confectionery, currently a favourite in Japan and Korea, uses Ruby cocoa beans to get its unique and natural colour and flavour. The beans are described to have "an intense berry-fruitiness taste" and for those tickled pink by the idea of said KitKat, they can be purchased exclusively in Tesco from 16th April. This will be the least unexpected item in our bagging area.