The Royal Family Roast Chicken Recipe
How to Make a Perfect Roast Chicken, According to the Royal Family's Former Personal Chef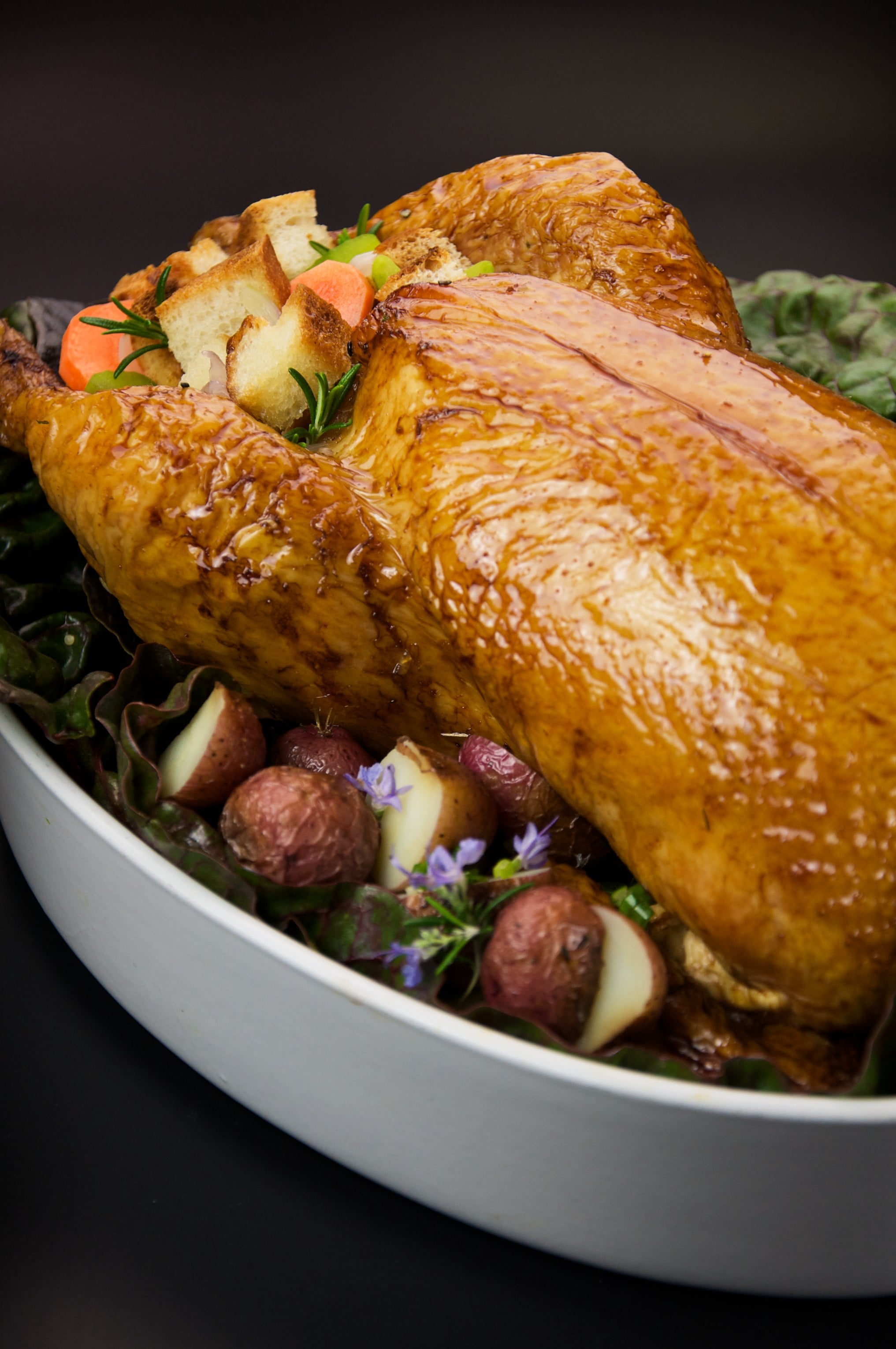 Roast chicken with vegetables is one of those foolproof meals that everyone turns to occasionally — including the royal family. I got the chance to speak to Darren McGrady, who was the personal chef to the British royal family for 15 years, and he let me in on his secrets to cooking a simple chicken that he used to serve to brothers William and Harry and their mum, Princess Diana (without the skin for the princess). Darren also reminded me that Prince Harry did indeed propose to Meghan Markle with roast chicken — it's good enough to impress the duchess, so take notes! "People overthink chicken," the chef said before sharing his five steps to nailing it every time.
"Heat the oven to 220°C (or gas mark 7)."
"Take the chicken out of the refrigerator, and then dry it with paper towels; pat it dry."
"Then sprinkle it with salt — no fat, absolutely no fat at all."
"Then put it onto a cooling rack onto a baking sheet so that the air can circulate underneath it."
"And then put it in the oven for an hour, and don't turn it at all. After an hour, anything from a two-and-a-half- to four-pound chicken will come out absolutely moist and perfect on the inside and crispy on the outside."
Easy enough, right? Patting the outside dry ensures the skin has a chance to react to the heat and develop a golden-brown, crispy exterior. And because chicken skin has its own flavourful fat, it doesn't even need butter or olive oil. Although the chef's days of cooking in the royal family's kitchen are over, he used his culinary skills for the royal wedding by making a menu of themed treats with Kellogg's.