Fancy KitKats Available in John Lewis for Christmas 2019
Christmas Has Come Early With Gin and Tonic Flavoured KitKats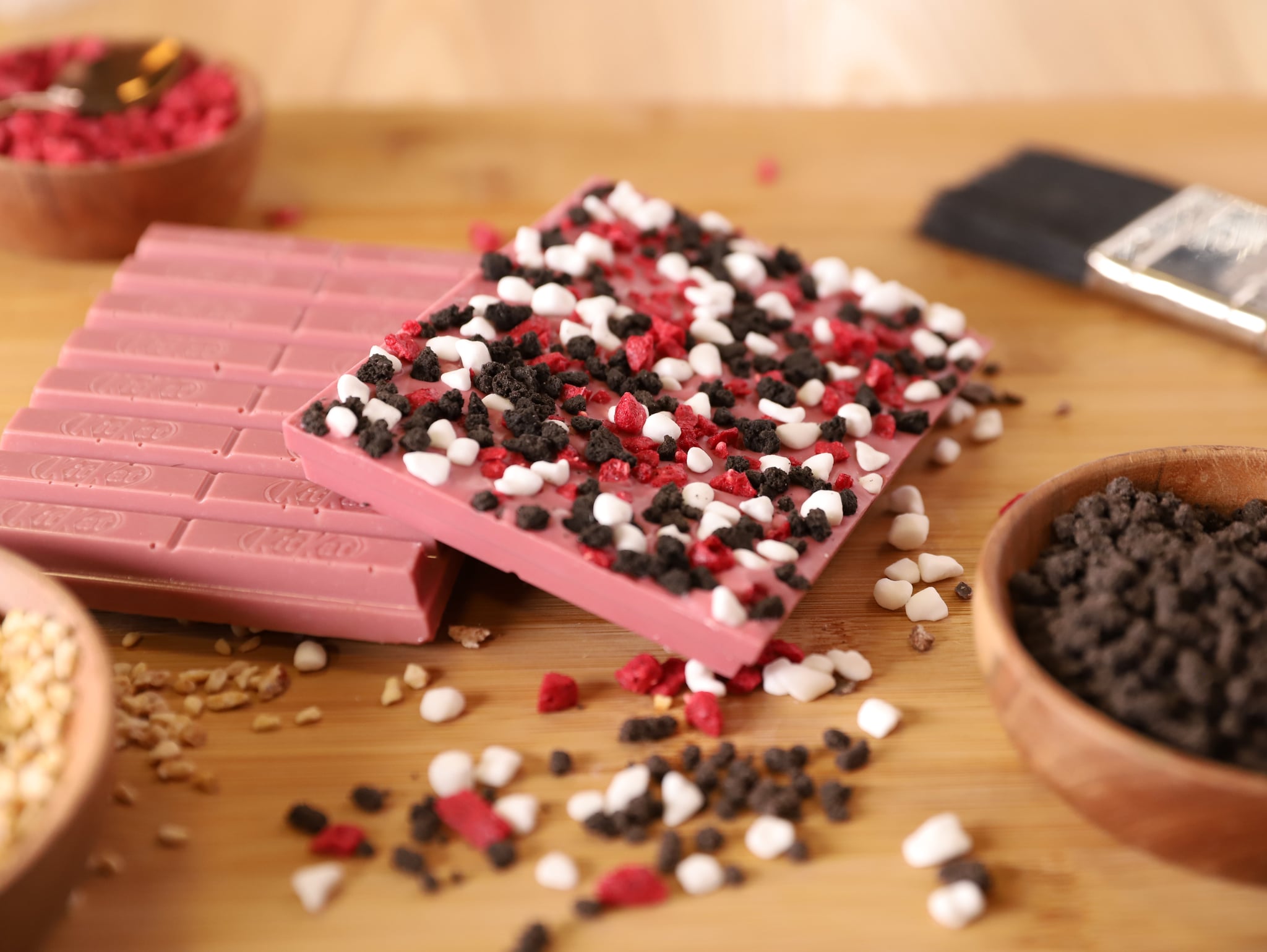 KitKats have just had a major glow up, and it's all thanks to Christmas. Nestlé is officially launching bespoke, handcrafted KitKat bars in the UK, and you'll be able to play chocolatier and design your own version of the classic chocolate treat. The fully-customisable chocolate bars allow you to play with a casual 1,500 flavour combinations, which has four varieties of chocolate to choose from alone — milk, dark, white, and ruby. As for the ingredients you can mix into your bar, you'll have a tough time choosing between salted caramel chunks, shortbread pieces, toasted coconut flakes, and more.
Nestlé is also launching a suite of limited edition bars, and the range has 14 flavours, which all sounds delicious. We definitely have our eye on the zingtastic gin and tonic, and whisky and ginger, but Earl grey, lemon posset, and Eton mess are all on the menu, too. Perhaps the most exciting KitKat option though is the luxury £25 dark chocolate bar, which is super bougie. The chocolate bar, if we can even call it that, is wrapped in gold leaf and sprinkled generously with cocoa nibs and dried raspberries, so it's definitely the best option if you want to impress your friends, or just feel fancy while sipping your afternoon tea. This bar will be available in London's Oxford Street and the Trafford Centre near Manchester — but it's extremely limited, so get in quick when it drops.
The KitKat kiosks will be popping up in 30 John Lewis stores around the UK between Sept. 26 and Dec. 24, and prices range from £7.50 for a six-finger special edition bar to £25 for the fancy gold-plated bar.
Image Source: Nestle