How to Make Cinnamon Rolls Without Yeast
How to Make Melt-in-Your-Mouth Cinnamon Rolls From Scratch — No Yeast Required!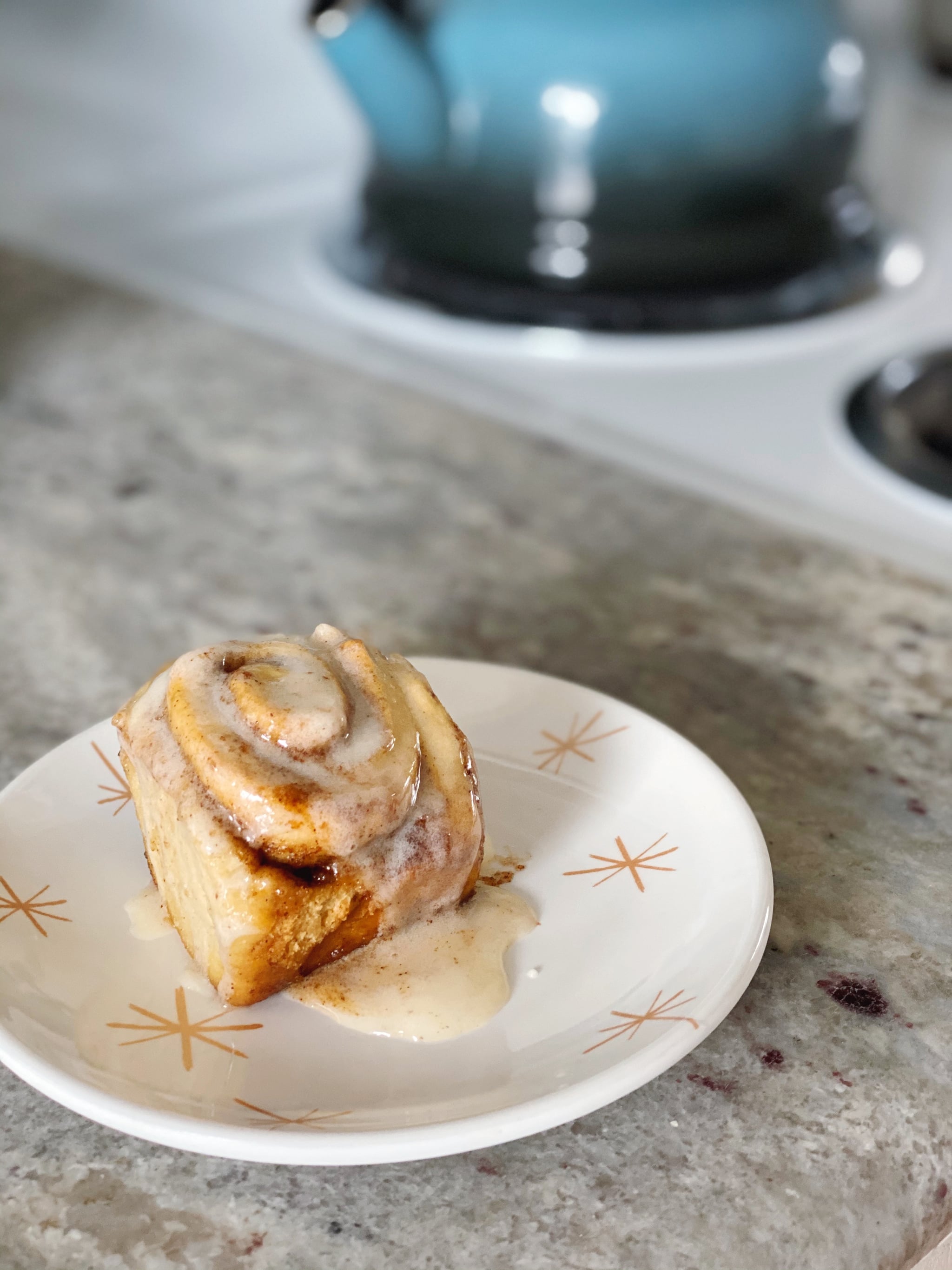 Baking during the coronavirus pandemic can be a stress-reliever, but finding all the ingredients for your recipe can be a challenge. Baking essentials like flour, baking powder, and yeast are in such high demand, they aren't always available at grocery stores (or even on Amazon). So when I had a hankering for homemade cinnamon rolls, I had to get creative. The recipe I wanted to try used premade crescent roll dough, which wasn't available at our grocery store, and most of the from-scratch cinnamon roll recipes I found required yeast and/or baking powder, and I didn't have either.
Luckily, I found an easy no-yeast cinnamon roll recipe that only required one ingredient I didn't have, buttermilk, which I swapped with lemon juice and milk. I tweaked the original recipe a little and halved it to make 8 small cinnamon rolls. I also swapped the icing for the tangy vanilla, lemon, and cream cheese glaze from this cinnamon roll recipe, and it was a total game-changer.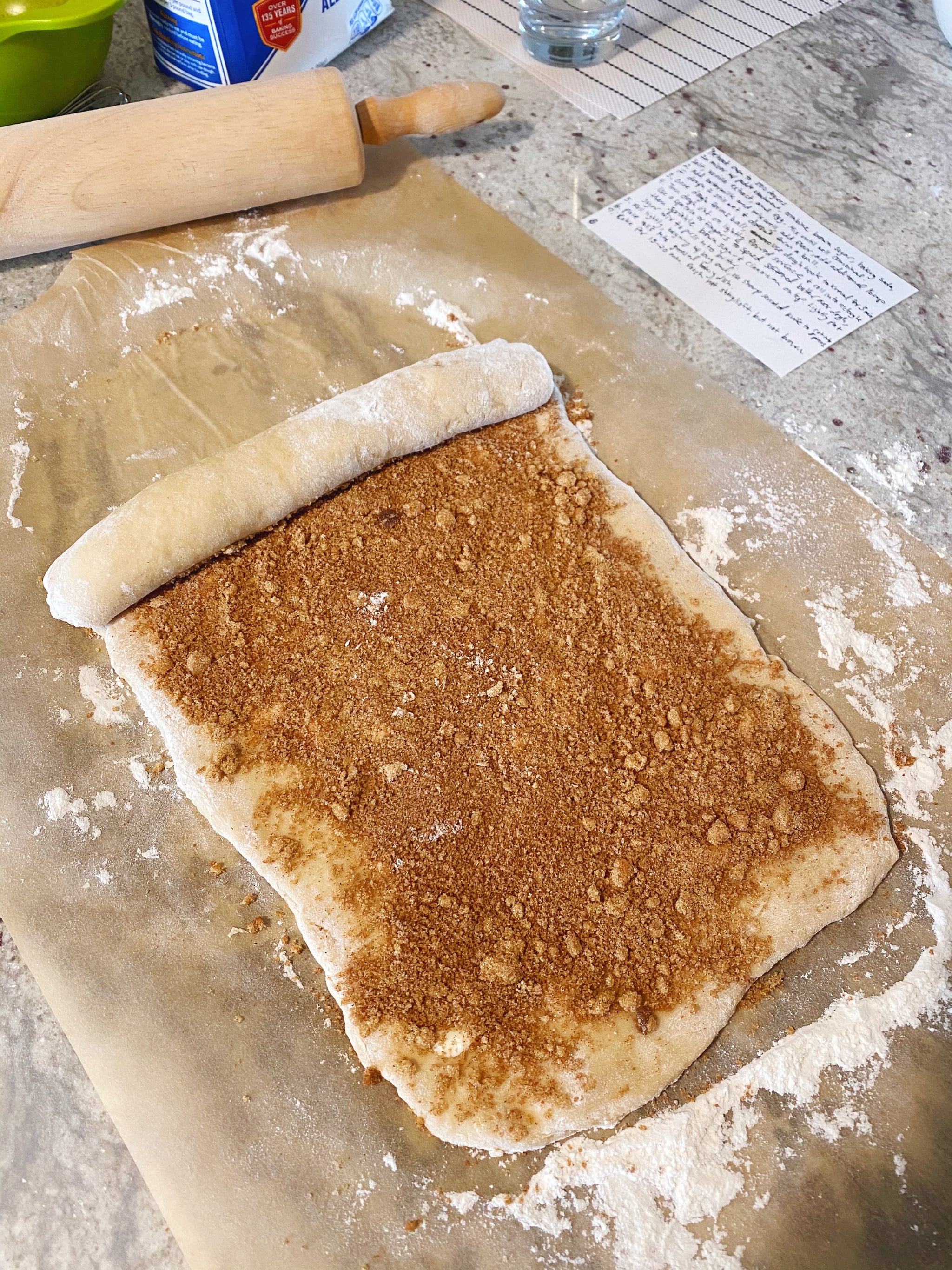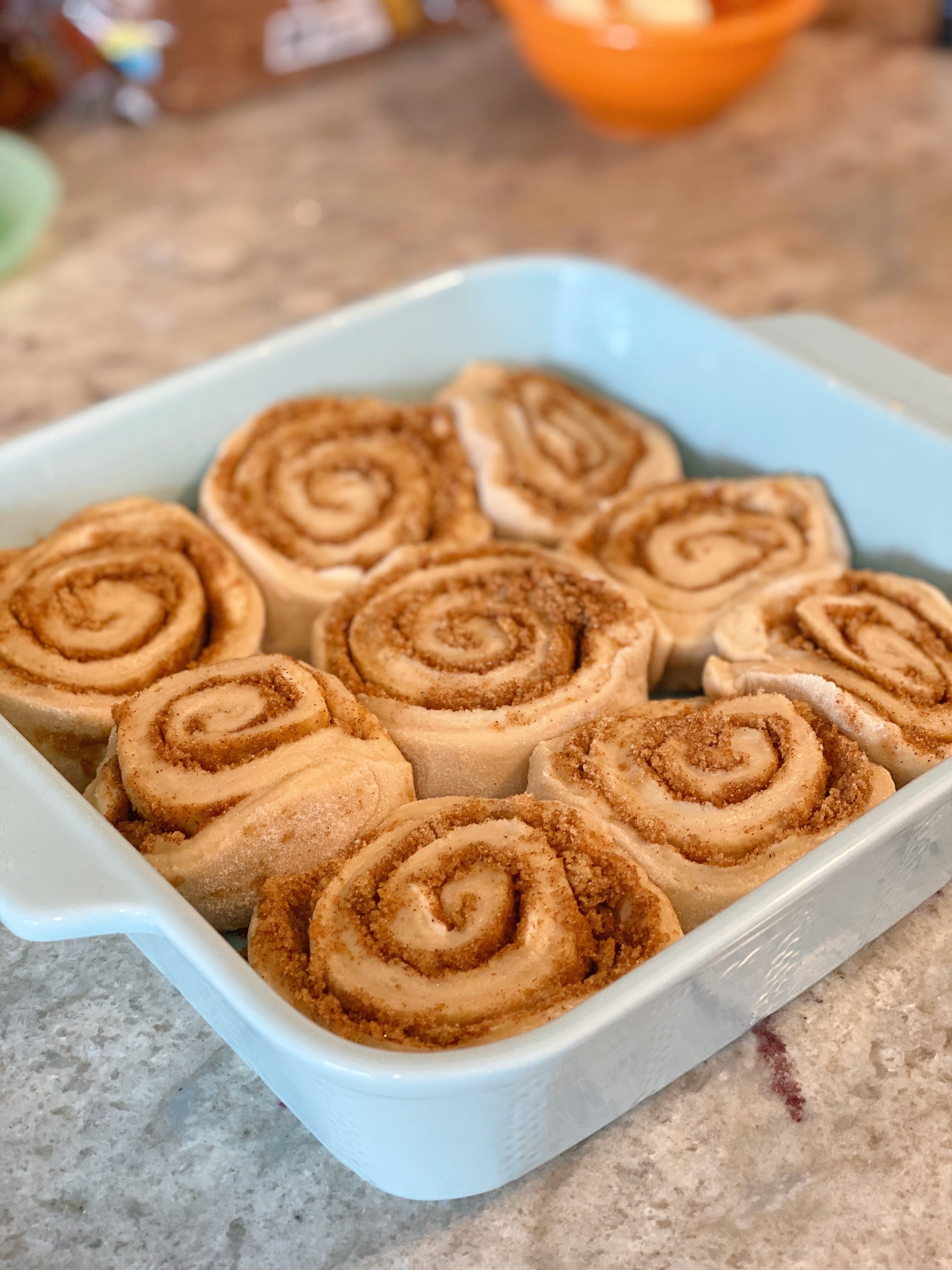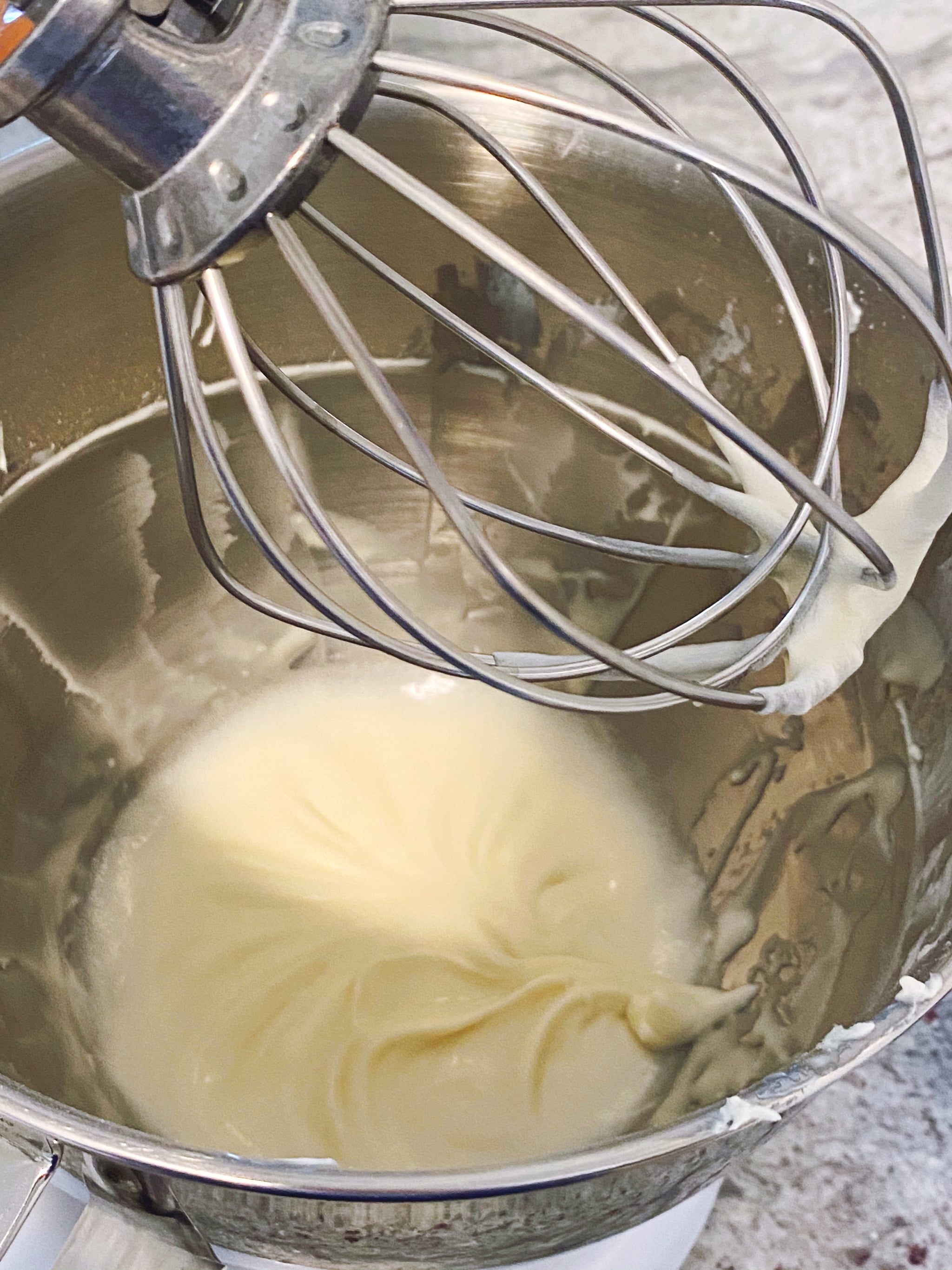 The trickiest part is the baking, since you have to watch the colour carefully to know when to take it out of the oven (vs. sticking a toothpick in it, like with cake or banana bread). As my mom put it, when I texted her for help, "They can't be undercooked but not too brown — just perfect." Hmm, OK? I've included pictures of mine for reference, which may have been slightly underdone, but they were close. When checking to see if they're done, you can also lift up one corner with a spatula to see if the bottom is browning. If one side browns faster, turn the pan to even it out.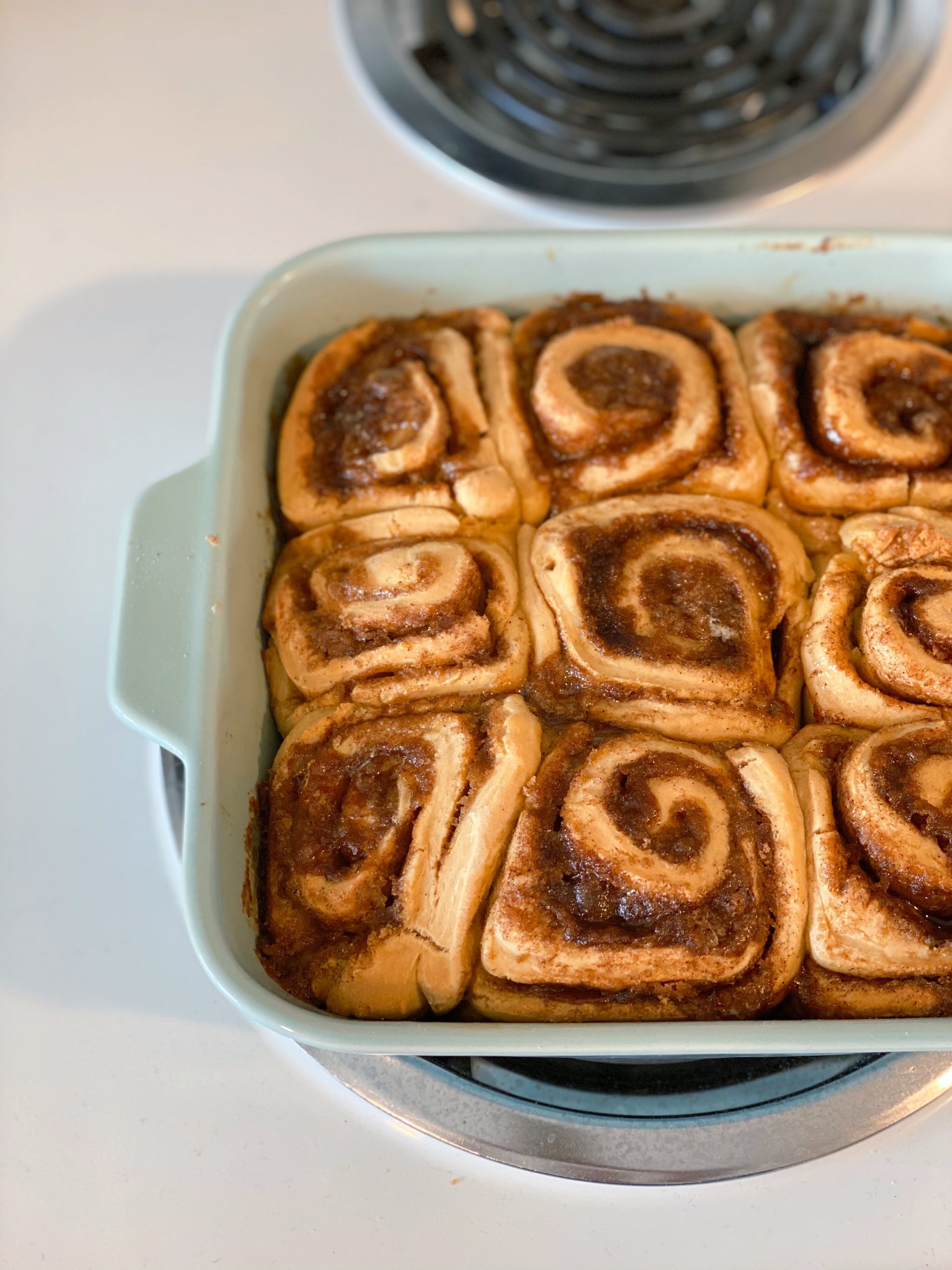 After they've cooled a little, carefully flip upside down onto a plate to finish cooling, then put back in pan, cover and leave out. Put the glaze on your individual roll instead of the whole batch so that the leftovers don't get soggy. The glaze should be refrigerated.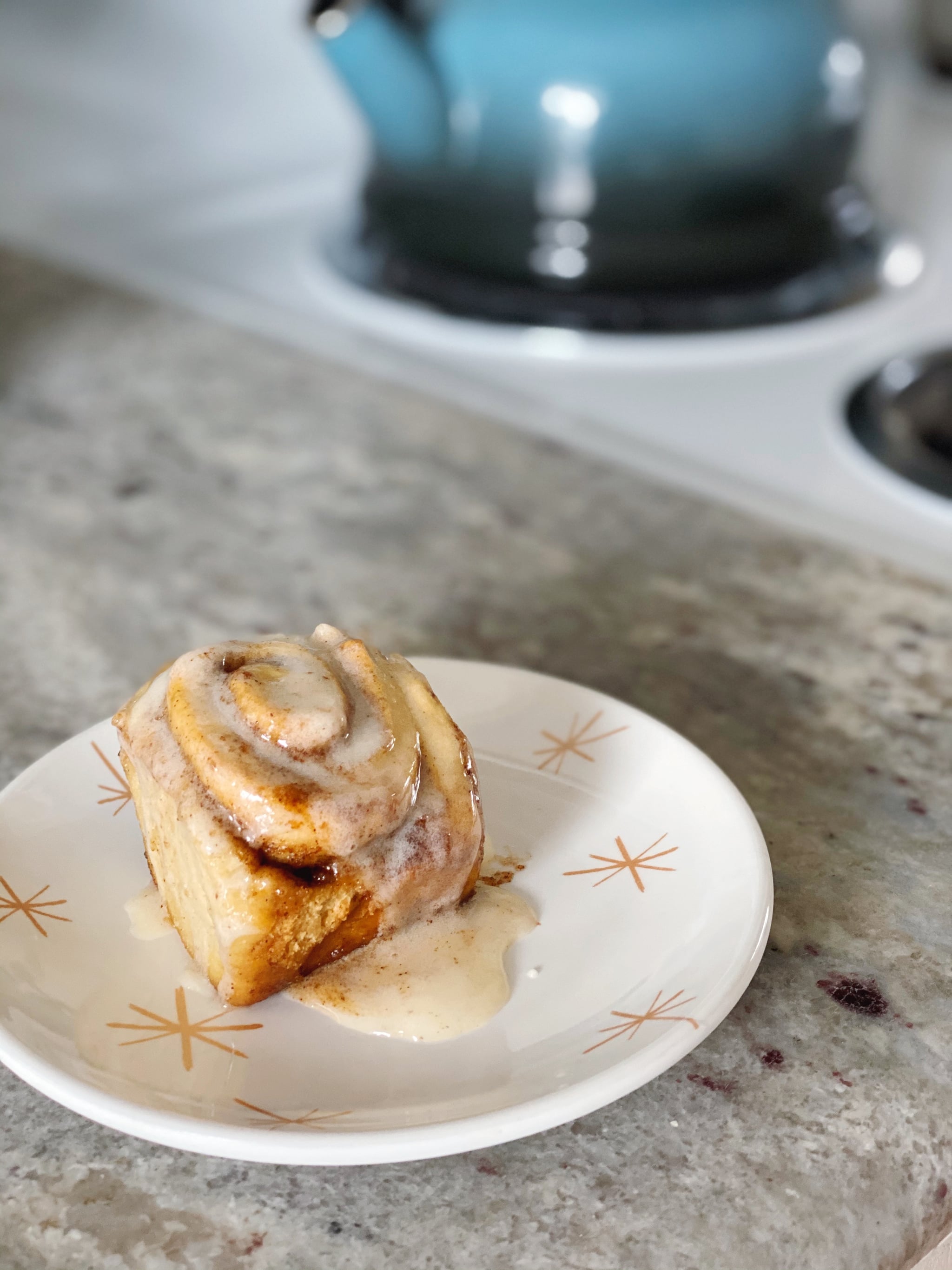 The consistency is more bread-like than a traditional yeast cinnamon roll and not as gooey, but in a pinch, these will satisfy your cinnamon roll craving. I actually found that they tasted better and were more moist the next day. I just popped them in the microwave for 30 seconds and then topped with the icing, which melted into the roll.
If you're also low on baking ingredients, here are some butter substitutes, sugar substitutes, and milk, eggs, and flour substitutes.
— Additional reporting by Anna Monette Roberts
Notes
If you don't have buttermilk, fill 1-cup measuring cup with 1 tablespoon lemon juice and fill the rest with milk. Mix together and let stand for 5 minutes. Be sure to only use 3/4 of the cup in the recipe.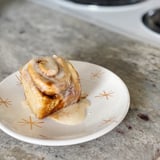 Ingredients
Dough
6 tablespoons brown sugar
3/4 teaspoon baking soda
1/2 teaspoon salt
1/2 teaspoon vanilla extract
1 large egg
3/4 cup buttermilk
2 1/2 cups flour (plus 2-3 tablespoons for dusting)
Filling
2 tablespoons butter, softened
1/2 cup brown sugar (packed)
1/2 tablespoon cinnamon
Glaze
2 tablespoons salted butter, room temperature
2 tablespoons cream cheese, room temperature
1/2 lemon, juiced
1/2 teaspoon vanilla
1/2 cup powdered sugar, sifted
Directions
To make cinnamon rolls: Preheat oven to 350°F. Grease the inside of a small (8-inch-by-8-inch) baking dish with butter. In a separate bowl, combine the 1/2 packed cup brown sugar and cinnamon for filling. Set aside.
In mixer with paddle attachment, combine 6 tablespoons brown sugar, baking soda, salt, vanilla extract, and egg. Mix until well combined.
Add buttermilk and mix well, add flour (add additional 1/4 cup if dough is still wet and doesn't form a ball).
Once dough forms a ball, use dough hook to knead for 3 minutes.
Turn dough out on lightly floured surface and roll into a long rectangle that is roughly 9 inches by 12 inches. Use a spatula or your fingers to spread the softened butter over the dough, leaving a 1/4-inch border free of any butter. Then sprinkle the top of dough with the cinnamon sugar mixture, leaving the 1/4-inch borders free of sugar. Lightly pat the sugar and cinnamon to press it into the butter.
Roll the dough into a tight log. Beginning with the long end, use a sharp serrated knife to slice it into eight even pieces (pull as you slice, don't squish-push it).
Using a spatula (so the cinnamon sugar does not pour out), transfer the dough pieces into the greased baking dish and place them cut side up.
Bake for 15-20 minutes until dough is no longer shiny or soft, but has not yet begun to turn brown.
To glaze: While rolls are baking, combine butter and cream cheese together in a mixer, then whip in lemon juice and vanilla. Add powdered sugar and mix until fully incorporated. Using a spatula, spread the glaze evenly over individual cinnamon roll when serving. Keep any leftover glaze refrigerated.
Information
Category

Breakfast/Brunch

Yield

8 cinnamon rolls

Prep Time

30 minutes

Cook Time

20 minutes

Total Time

49 minutes, 59 seconds
Image Source: POPSUGAR Photography / Tara Block