Starbucks Stops Use of Personal Cups Due to Coronavirus
Starbucks Announced New Precautions Due to Coronavirus, Including a Pause on Personal Cups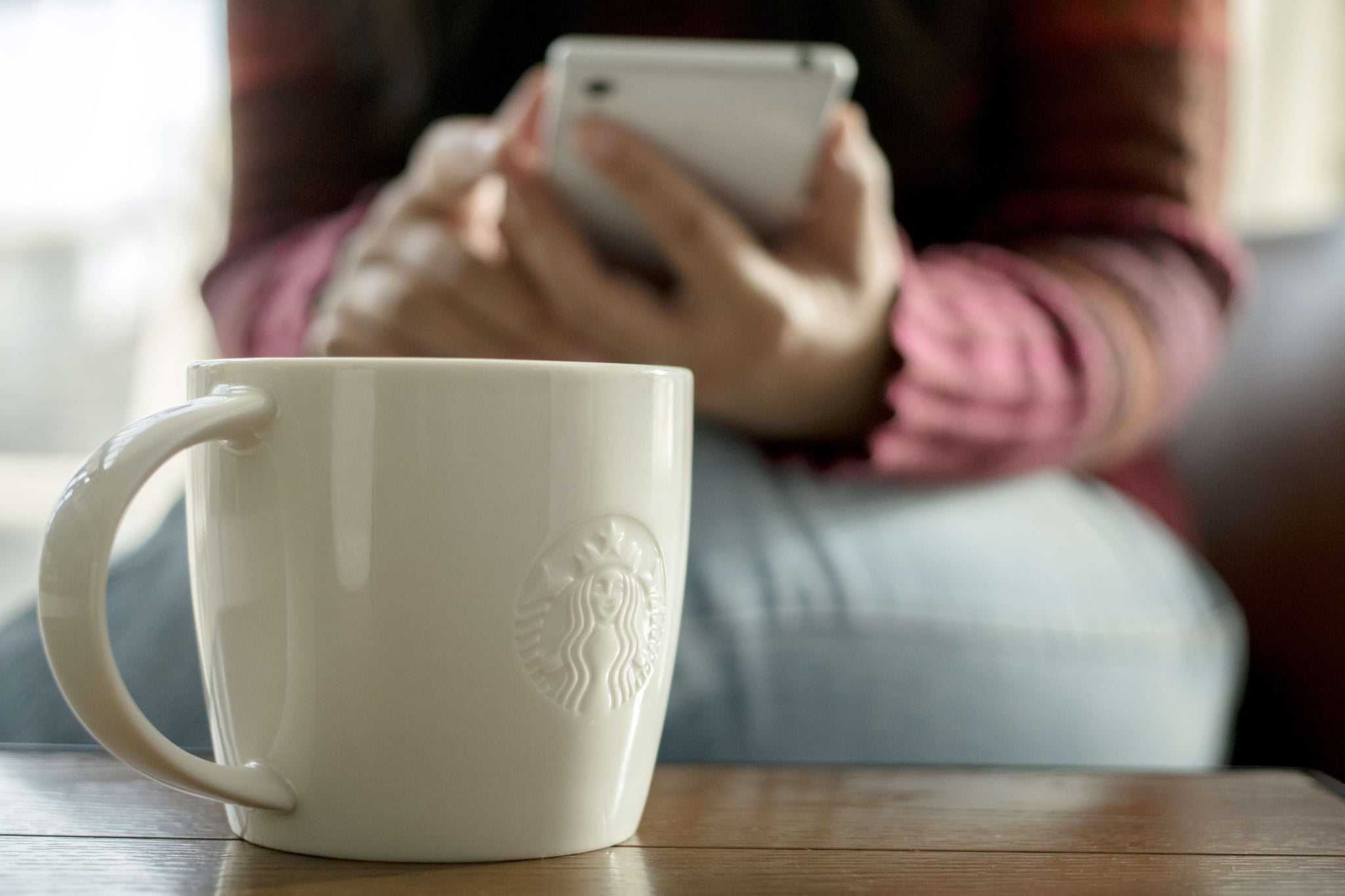 Starbucks just announced its precautionary measures amid the ongoing coronavirus outbreak. Following the news that cases of the strain, also referred to as COVID-19, had been confirmed in the United States, the coffee chain rolled out a five-pronged plan to ensure the safety of its employees and customers. Most notably, Starbucks will pause the use of personal cups in stores — a measure the company will also be taking in the UK.
"The health and well-being of our partners and customers remains top of mind and our highest priority, and we will continue to act thoughtfully and courageously," said Rossann Williams, executive vice president and president of US company-operated business and Canada, in a press statement. She added, "As part of communities worldwide, we are navigating this situation with nimbleness, learning and adapting as new information is made available."
On 6th March, the coffee chain's Europe spokesman, Robert Lynch, confirmed this practise would be extended to the UK. "Out of an abundance of caution, we are pausing the use of personal cups or tumblers in our stores across the UK," he told the BBC. "However, we will continue to honour our 25p discount for anyone who brings in a personal cup." He added that Starbucks would suspend its 5p charge for customers asking to use a paper cup.
Below are the five measures Starbucks has outlined:
Under the guidance of the CDC and local health authorities, Starbucks will increase cleaning and sanitising for all stores. Employees will also be compensated for the additional work.
Employees have been given instructions on how to handle anyone who expresses potential coronavirus contamination, and a store closure could follow.
All business-related air travel has been restricted through March 31.
Larger office meetings throughout the US and Canada have been modified or postponed.
As previously mentioned, personal "for here" cups will no longer be allowed, however, Starbucks will still honour the 25p discount for customers who bring in a personal cup or ask for a "for here" mug — even if they won't be put to use.
Though the company is "optimistic this will be a temporary situation," the precautions currently appear to be indefinite.