Asda Is Selling a Pet-Safe Half Christmas Tree
Asda Is Selling a "Pet Safe" Christmas Tree, and Mr. Whiskers Is Not Gonna Be Happy
As POPSUGAR editors, we independently select and write about stuff we love and think you'll like too. POPSUGAR has affiliate and advertising partnerships so we get revenue from sharing this content and from your purchase.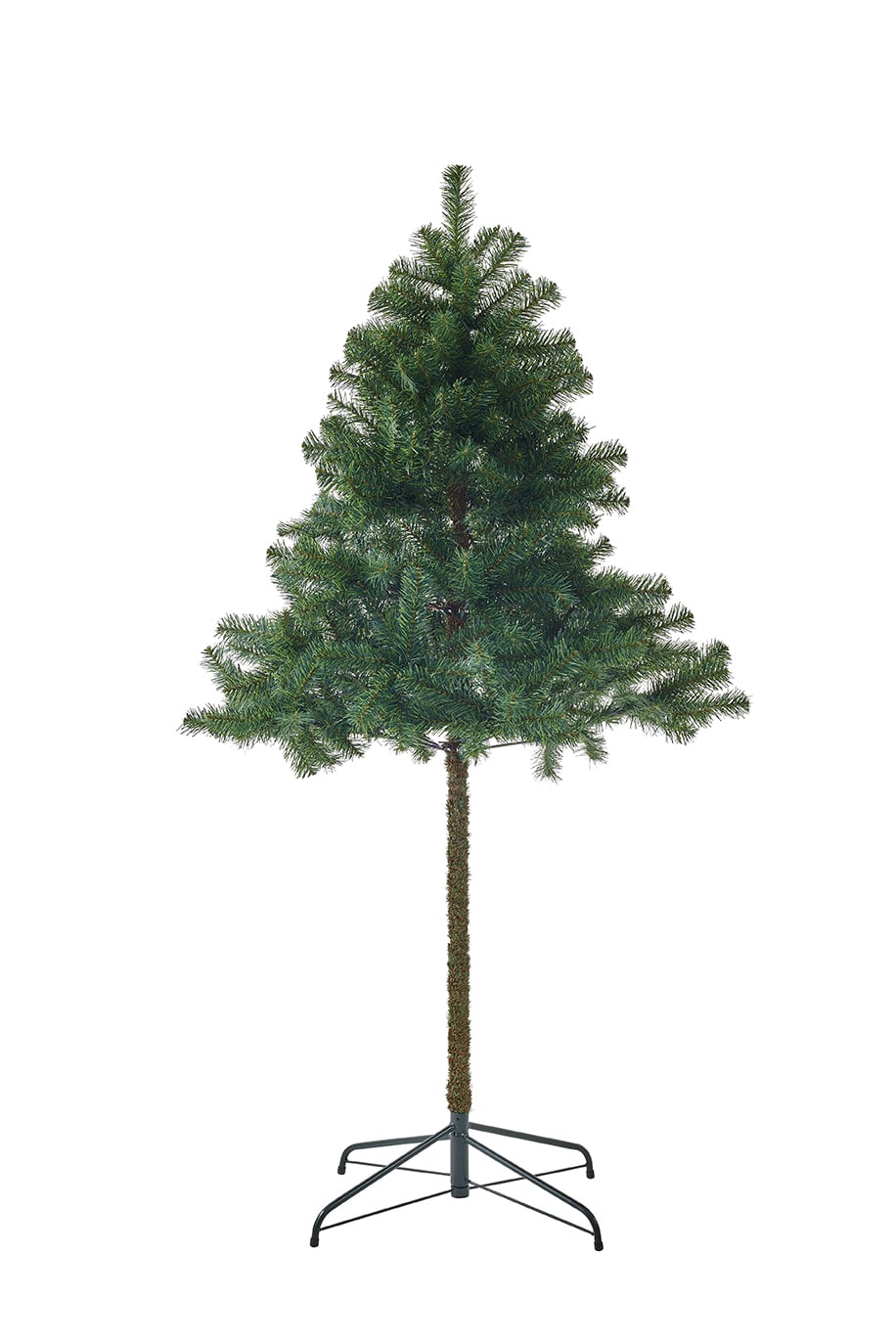 Do you spend every festive season in a silent battle of wills with your pet, hoping against hope that they won't bring your beautifully decorated Christmas tree crashing to the ground 10 minutes after you've finished decorating it? There are a few options for pet-safe Christmas trees (and toddler-safe ones, too), but if your heart is set on a traditional green fir tree (or an artificial one, at least), Asda has you covered with its innovative "half" Christmas tree.
The 6-foot-tall tree has been stripped of its branches halfway up, meaning it's less likely to attract the attention of any tiny destruction demons you may have in your home. Now, anyone with a cat will know they can jump much higher than three feet, and larger dogs will have no trouble reaching the lowest branches, so how well this will work depends entirely on quite how mischievous your pet is. However, keeping the baubles higher up should limit the temptation and give you a head start on making the tree last past the first 48 hours. Plus, the design will also work well in cramped spaces: if you only have a spot for the tree behind a sofa or piece of furniture, you can save on space (and money) by starting the decorations halfway up, allowing you to have a high-reaching tree in even the tightest of spots.
The George Home Half Christmas Tree (£20) is available online and in selected stores now.