Best Porn Websites and Apps For Women
10 of the Best Ethical Porn Sites and Apps For Women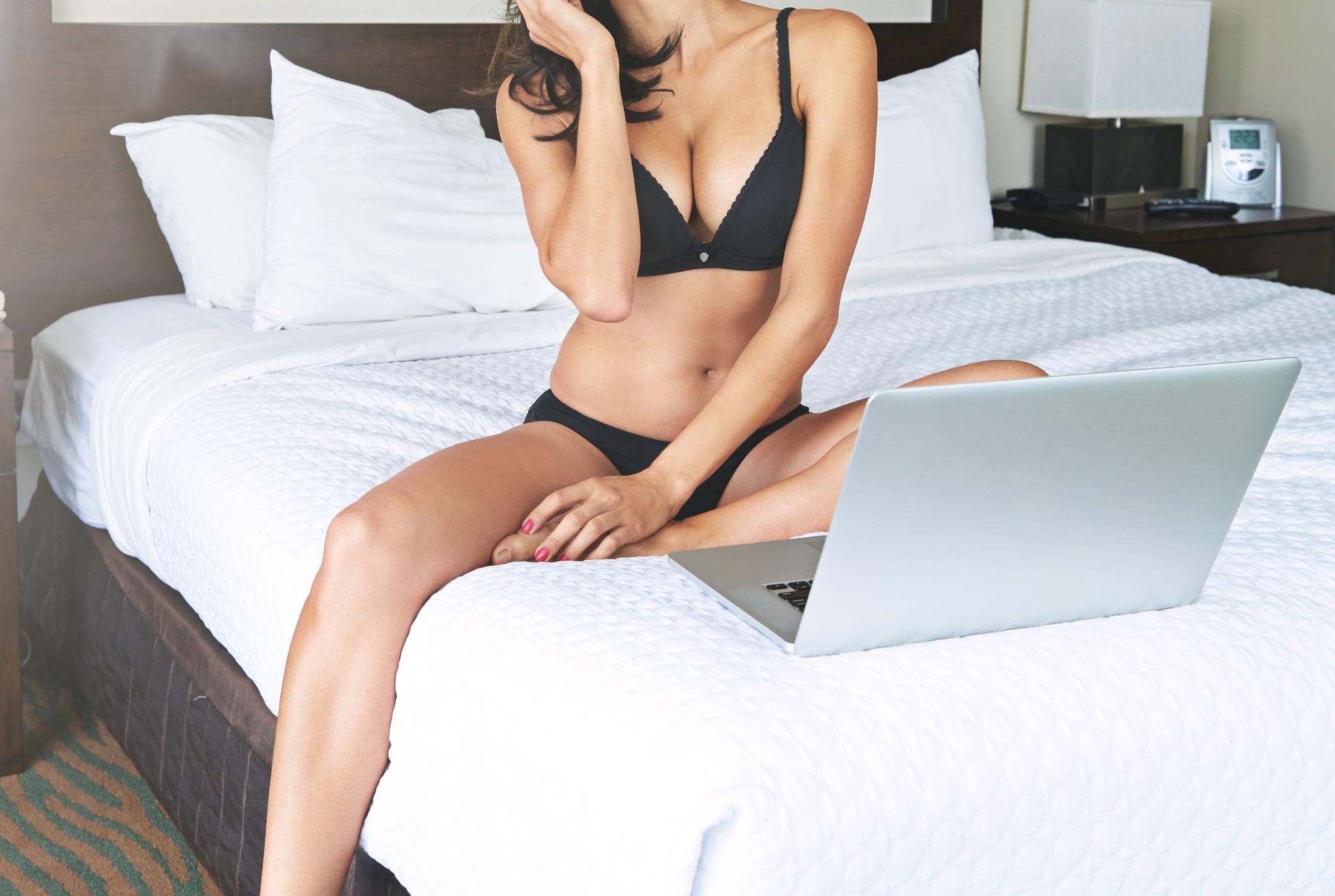 It would be easy — when the moment strikes — to Google "best porn for women," click on the first (often free) video you find, and be on your way. But, let's be honest: this method will often leave you underwhelmed and dissatisfied. Navigating the mainstream world of pornography can be particularly difficult for women and non-binary people, where male pleasure is king and everyone else's is relegated to the second priority (if you're lucky). But not today, people.
We've done all the hard work and narrowed down your options to the list below — a concise collection of websites and apps that offer ethical, female-friendly pornography. Regardless of your sexual orientation, gender, or personal preferences, you'll be sure to find something to tickle your fancy, below.
You'll notice that many of these services are paid, and we've done that on purpose. When you pay for your porn, it's more likely to ensure the filmmakers, actors, and crew are paid fairly and are subjected to fair working conditions. Some of the below websites and apps also have free offerings, though you might just need to pay a premium to access their full library of videos.
Dipsea
Dipsea is an app that creates beautiful audio stories that are feminist, relatable, sex-positive, and most importantly, sexy. You can kind of think of Dipsea like erotic ASMR, where the audio clips are actually kind of meditative, with a mix of stories and self-guided how-tos. The company is a female-lead startup, founded by Gina (a brand and design strategist) and Faye (a software engineer and researcher). The app has a range of stories to suit many sexual preferences, and it's extremely user-friendly. Simply select the type of story to want — for example, a "her + them story" — and how you want to feel while listening, then watch the recommendations roll in. Stories range from two to 20 minutes long, and a subscription costs either £3.67 of £8.49 per month, depending on whether you pay annually or monthly — although there are a few freebies on the app too.
PinkLabel.TV
PinkLabel was created by Shine Louise Houston as a platform for emerging and independent adult filmmakers. PinkLabel is a safe space for everyone, and is inclusive regardless of gender binaries, ethnicity, or sexual preferences. To view their huge catalogue of indie pornography, you can sign up for a basic account and rent or buy films as you go, or sign up for a membership which ranges from $9.99 (US dollars) to $25 per month, depending on frequency of billing.
Joybear Pictures
Joybear is a British film production company that's been creating sex-positive porn since 2003. They try to leave in the "real life" bits that make sex relatable, like when it's not so picture perfect or one person does something that's a little bit funny. Memberships are £25 for 30 days, or £50 for 90 days access.
Erotic Films
If full-blown pornography isn't really your vibe, Erotic Films may be a better option for you. It's another website by filmmaker Erika Lust, and is "home to the finest software content." Think soft and sensual, with fun categories like "Lovey Dovey" and "Bi the Way." Like all of Lust's films, every story on Erotic Films is created ethically, with female pleasure, diversity, and fair work conditions, safety, and appropriate payment for all talent at the centre. Subscriptions range from $8.99 (US dollars) to $11.99 per month.
Bellesa
Bellesa takes a three-pronged approach to porn. The website features free videos, paid films, and erotic literature for anyone who prefers to read sexy material, rather than watching it play out on screen. Bellesa's entire ethos is about creating porn for women, so not only are all the stars paid fairly, but the focus of all the website's content is around female pleasure, which means they also don't publish videos featuring fake female orgasms. You can watch many free videos on Bellesa, or subscribe for the premium Bellesa Films subscription for between £19.99 per month, and £89.99 annually.
Bright Desire
Bright Desire describes their website as a place for "feminist porn for women and men." Celebrating everything that's good about sex, here, you'll find videos that show more than just heterosexual sex (although, they admit, that is their primary focus). There's also intimacy, laughter, and fun. You can watch one to two minute previews of all videos for free, and watch the full films after signing up for a membership, which costs £21.50 for 30 days (then £9.30 every month thereafter), or pay a one-offs fee of £35.50 for 90 days.
Burning Angel
Burning Angel was started by Joanna Angel in 2002 as an indie company, and has grown into a massive digital entertainment network that specialises in tattoos, punk, goth, and emo porn. So if that's your scene, you can sign up for a membership, which starts at £2.95.
Erika Lust
We couldn't make a list of female-friendly porn websites without mentioning erotic film director Erika Lust. Lust specialises in indie porn films and has worked in the pornography industry since 2004. She started making films after studying political science, feminism, and gender studies at university, and was "tired of chauvinistic and tacky mainstream porn," which was traditionally created for the male gaze. You can purchase one-off films through her store, and most cost €16.95.
XConfessions
Erika Lust originally started XConfessions in 2003 as a place for people to share sexual confessions. Today, the website is home to a huge collection of short films all based on true story confessions submitted by the global community. The subscription cost ranges from $11.95 (US dollars) to $34.95 per month, depending on how often you choose to be billed.
CrashPadSeries.com
Based on the Feminist Porn Award's "Hottest Dyke Sex Scene" and popular queer sex film, The Crash Pad, CrashPadSeries continues the story of a secret apartment in San Fransisco that's dedicated to queer sex. To date, there are 308 episodes, and you can view them all by signing up to their website, which costs between $10 (US dollars) and $25 per month, depending on frequency of billing.