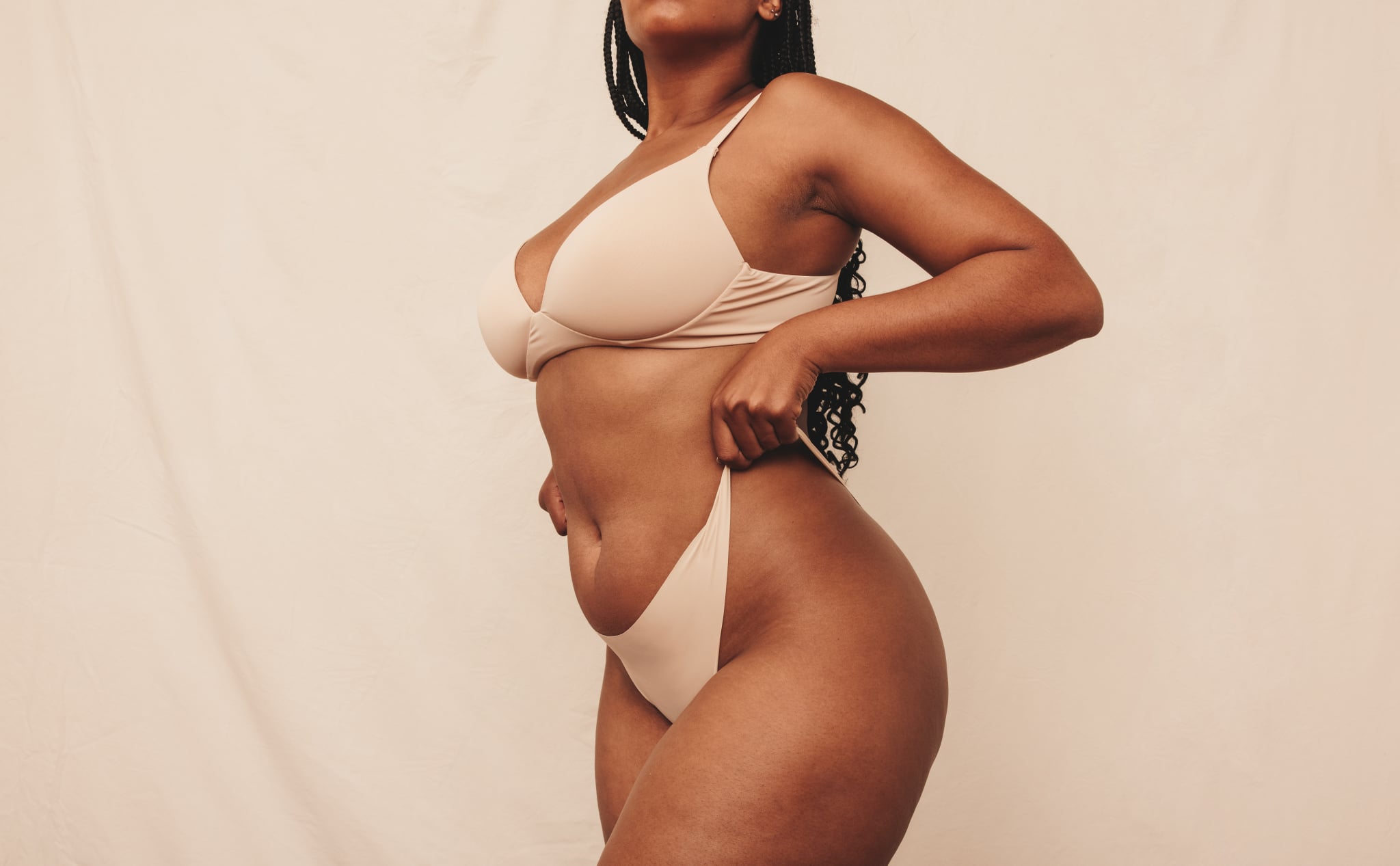 From seeing your partner stretch in the morning to watching Ryan Gosling do just about anything, there are a million reasons in the world that could make you ask yourself, "why am I so horny?" But the truth is, the answer largely depends on your individual sexual interests and turn-ons.
One person might get hot and bothered over a man bun, whereas someone else might be all about people with buzz cuts or who are completely bald. And while you might hear someone on a sexy Netflix show talk about their need for solo or partnered sex multiple times a day, a couple times a month might work just beautifully for your horniness level — not to mention your schedule.
No matter how you get horny, it largely comes from a physiological or psychological response, or emotional arousal, says psychologist Shannon Chavez, PsyD, a sex therapist in Los Angeles. "The factors that influence being turned on are a subjective variety of sexual stimuli that registers and activates the arousal response in the brain," she explains. "This is different for everyone."
If you're wondering exactly what could be contributing to why you feel so horny, here are a few research-backed (and not so scientific) reasons, according to Chavez and other experts. Never Google "Why am I so horny?" again.
Why Am I So Horny?
Here are several reasons your sex drive might be surging, according to experts.
1. Your hormones are fluctuating in just the right way.
We tend to hear that higher levels of androgens, like testosterone, could be a case for round-the-clock horniness. But the reality is a little more nuanced and other hormones can be related to this as well, says Carol Queen, PhD, the in-house sexologist for Good Vibes.
For example, there might be points during your menstrual cycle — like around ovulation, when oestrogen and oxytocin (aka the "love hormone") peak — when you're hornier than usual. Hormone fluctuations might also contribute to more intense states of physiological arousal, which can intensify the mental experience of feeling turned on, explains Chavez.
2. You're already having a lot of sex or masturbating frequently.
Turns out, a body in this particular kind of motion stays in motion — or at least wants to. "For many people, the more sex you have, including with yourself, the more sex you want," says Laurie Mintz, PhD, licenced psychologist, sex therapist, and medical board member for LELO. "This is why sex therapists often recommend masturbation for people with diminished desire."
Chavez agrees: "[Masturbation] can help improve your arousal response and mind-body connection, leading to more consistent desire. This is true especially for women. When women masturbate more regularly, they become aware of physiological changes that cue arousal such as changes in circulation, breath, and genital engorgement." And that bolstered self-awareness can fuel your horniness.
3. You have a crush.
Whether you're freaking out about a new sexy coworker or someone you just swiped right on, having a crush can result in elevated horniness. "The combination of risk and obsession during a crush can boost desire by igniting all levels of arousal — emotional, physical, and mental," explains Chavez, who adds that being infatuated with someone spikes your dopamine, the neurotransmitter involved in reward and motivation, and lowers your serotonin, the neurotransmitter that regulates mood and cognition. "This altered state can lead to intense feelings of desire."
4. It's Scorpio season — or you have Scorpio placements.
The eighth sign of the zodiac is basically the sign of sex, so don't be surprised if, during Scorpio season, you're feeling extra frisky. Or if you have your sun, moon, rising, or any other personal placements in your birth chart in Scorpio, you're probably horny 24/7.
5. You're in a new relationship.
Queen refers to the power of "new relationship energy" — or NRE for short — as an actual thing that can definitely power up your horniness level. "The newness is part of it — there has been no time to establish a rut! — and so is the period of bonding that many new partners undergo," she explains. "Some of it can definitely be fuelled by sex and desire, which can then contribute to higher libido, especially if the sex is satisfying."
6. You just took the kink test on TikTok.
Finding out just how kinky you are via an online kink test from TikTok could have you feeling particularly proud of your results and ready to pounce your partner. Based on your kink results, you can use that information to try new things in the bedroom — like maybe a new sex position? A new role-play idea? A new fetish? The world is your oyster.
7. You're eating foods that naturally boost libido.
Sure, you've probably heard about sex drive-boosting foods like oysters, which are supposedly aphrodisiacs, but there is not really a food that you can eat that will make you instantly horny, notes Mintz. "However, some foods do increase circulation and/or serotonin, which may help overall boost your drive," she notes, citing salmon and eggs as a couple of examples. Similarly, one study found that daily apple consumption was linked to higher arousal in women. "Still, the bottom line is that better nutrition leads to better health which can lead to a higher sex drive," Mintz says.
8. You just watched Taylor Kelce flaunt his gentlemanly prowess in new paparazzi pics with Taylor Swift.
Watching a talented, funny, handsome, 6'5" NFL star treating his icon girlfriend like a total queen in front of the whole freakin' world might just be a cause for intense, increased horniness. (The relationship timeline between Kelce and Swift will definitely have you feeling some type of way.)
Regardless of why you're horny, remember that it's not a problem to be horny in the first place. The fact of the matter is that your sex drive will likely spike and dip over time, depending on a variety of factors, from hormones to how often you're exercising or having a really intense crush. But if you find yourself in a phase where you're fantasising about your next hookup or looking forward to your next solo romp with your vibrator pretty much constantly, embrace it.
As long as your sex drive isn't causing you or others distress and you're able to address it in a way that's healthy for everyone involved — even if that's just you, yourself — it's perfectly normal, says Chavez.
No matter how horny you are — or aren't — you'll do well not to compare yourself to others, says Queen. "We all bring different levels of desire, responsiveness, preferences, and so on to our sex lives (or lack of them)," she notes. "There is not a clear norm, and when people think there is, they often suffer from anxiety over whether they fit it."
Image Source: Getty / jacoblund