Samantha Bee Interview on Donald Trump, #MeToo May 2018
Samantha Bee Has a Bold Trump Prediction — and Says Women Are Having More Than a "Moment"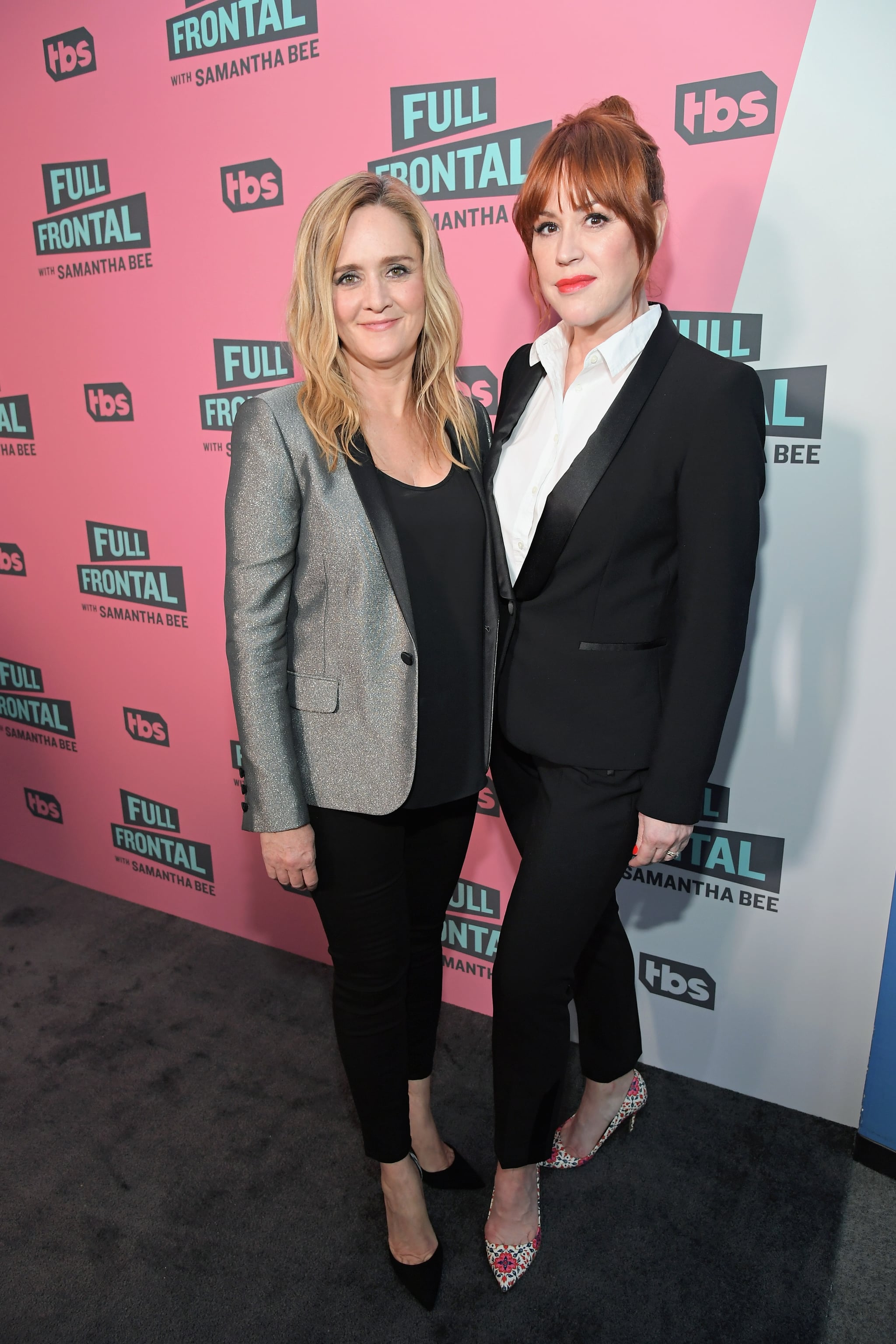 It had already been a big news day already as Samantha Bee arrived to her Full Frontal With Samantha Bee event in LA on May 25, where she took the stage for a candid conversation with actor and writer Molly Ringwald. Harvey Weinstein will turn himself in the following day, and we've just learned that the planned US summit with North Korea has been called off — a Trump development Bee seems none too surprised about. "Guys, I don't think he's going to win the Nobel Prize! I'm not confident it's gonna work out," she joked with POPSUGAR on the red carpet.
One thing Bee is confident about? That women in politics are having more than just "a moment."
"It feels like this might have legs, you guys! I feel like it might be real," Bee told POPSUGAR.
Bee just celebrated Stacey Abrams's primary win on her TBS late-night show, which she pointed to as evidence. "She's great. Listen, she's gotta win the governorship first, but she'd make a great president — I'm just putting it out there" Bee said. "She's a lovely woman. I think there's like a 100 percent chance she hasn't shown her penis to anyone lately."
Ringwald and Bee had apparently never had a conversation before the "for your consideration" event, which was held to help drum up support among Emmy voters. Their lack of familiarity was surprising once they got to talking given how similar their views on a range of topics turned out to be.
Right off the bat, Ringwald brought up Weinstein, asking Bee: "Did you have any idea there were so many creeps?"
"This goes very deep," Bee said. "I mean, Harvey Weinstein is surrendering tomorrow, is he not? Who knew how deep the bench was? I would have suspected, but it wasn't knowledge I prepossessed or anything."
Bee also brought up the disappointing accusations against Morgan Freeman, which made news earlier that day. "But that's the voice of god! Goddamnit," she said to laughs. "If you have the predilection, it's just kinky to let yourself be the voice of god."