Busy Philipps Criticizes Delta For Separating Her Daughter
Busy Philipps "Thanks" Delta For Rerouting Her 9-Year-Old Daughter on a Separate Flight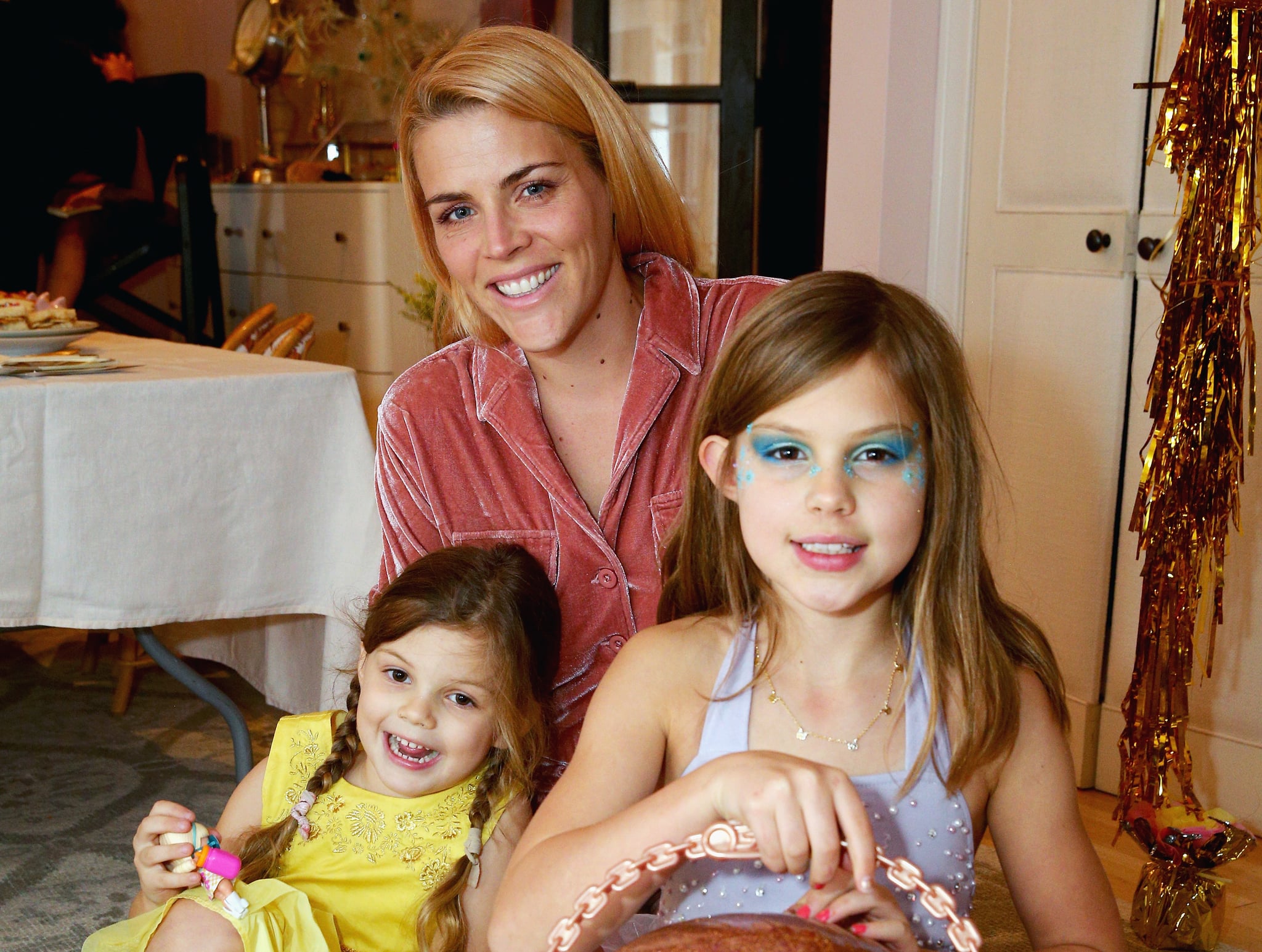 Busy Philipps had a bit of a rocky start to her family holiday. The 39-year-old actress and soon-to-be talk show host was travelling with her two daughters when Delta Airlines cancelled and subsequently rerouted their flights. Unfortunate, but not too big of a deal, right? The thing is, Delta booked Busy's 9-year-old daughter Birdie Leigh on a different flight heading to an entirely different location.
"Thanks for cancelling my flight and then rerouting us and separating my MINOR child onto a different flight than mine and having a 2 HR call time wait! You are terrible!" Busy wrote to the airline company in a now-deleted tweet. According to People, Busy later explained on Instagram Stories that Birdie was rerouted on a flight to Detroit, while she and her 5-year-old daughter Cricket Pearl were scheduled to fly to St. Paul.
When asked if the family had to end up flying separately, Busy said she would never. Instead, she spent several hours waiting to speak with Delta to resolve the issue and ended up being able to book a flight for all three of them.
No!! I would NEVER!!!!!

— Busy Philipps (@BusyPhilipps) June 29, 2018
Delta apologised for the incident on Twitter and asked Busy to share her confirmation code so that they could resolve the issue. A spokesperson for the company later explained to People that they accidentally rerouted Birdie on a separate flight because Busy had originally booked the flights under two separate itineraries. Although the trip began with quite the headache, thankfully Busy and Delta were able to figure it out in the end.