Kylie Jenner Shares Advice For Postpartum Depression
Kylie Jenner Opens Up About How She Navigated Postpartum Depression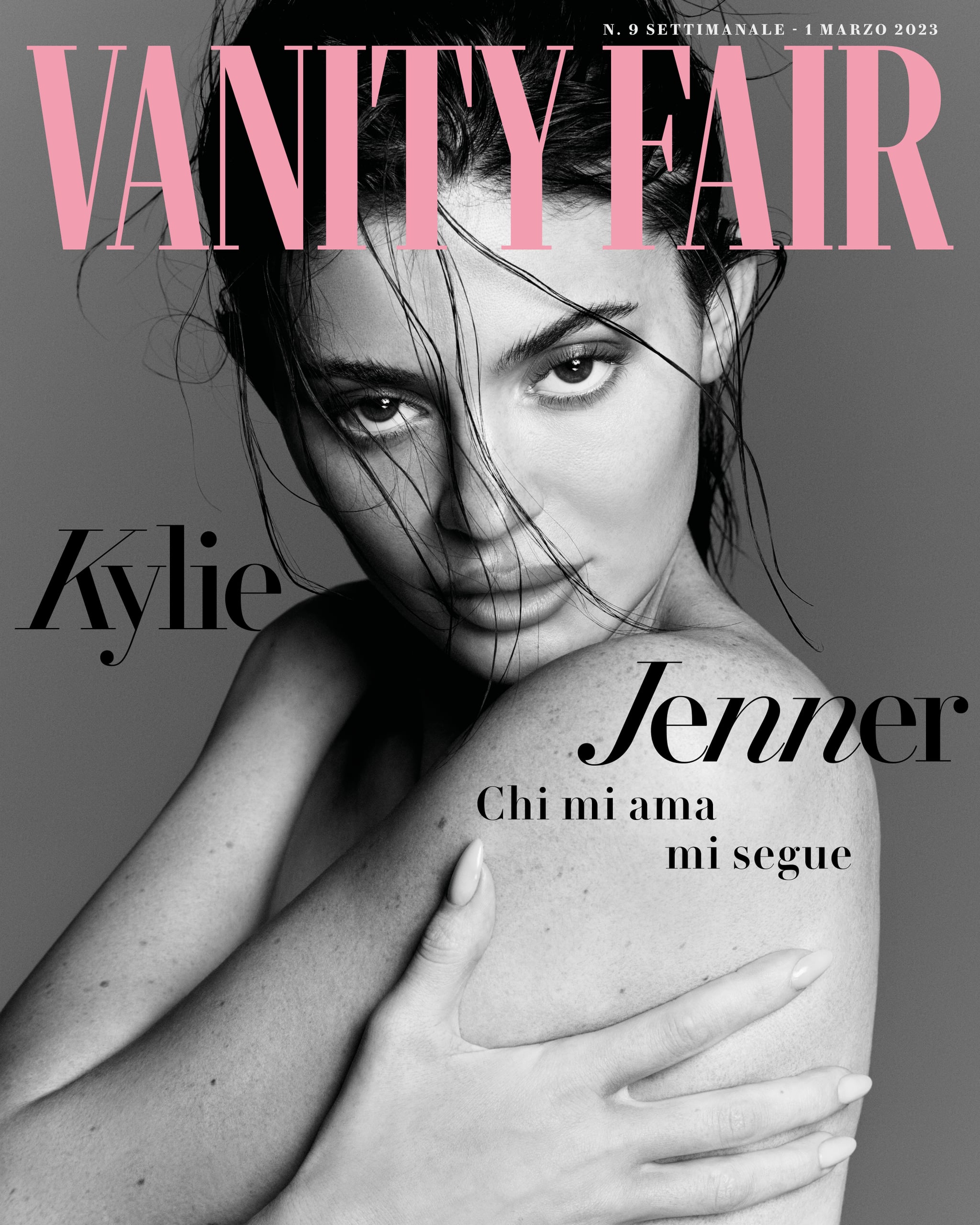 Mum and mogul Kylie Jenner has made no secret of the challenges that come with pregnancy. After experiencing postpartum depression with both children, she urged others going through it "not to over-think things" as much as they can.
"Stay inside that moment, even if it is painful," the 25-year-old shared in her March 2023 issue cover interview with Vanity Fair Italia. She also acknowledged that every pregnancy is different — even between children. "The first time was very difficult, the second was more manageable," she said, commenting on her pregnancies with daughter Stormi Webster, 5, and son Aire, 2, both of whom she shares with Travis Scott.
"My advice is to live through that transition, without fear of the aftermath. The risk is to miss all the most beautiful things of motherhood as well."
"I know, in those moments you think that it will never pass, that your body will never be the same as before, that you will never be the same," she continued. "That's not true: the hormones, the emotions at that stage are much, much more powerful and bigger than you."
And she's right. Postpartum depression can be a rollercoaster of emotional highs and lows including frequent crying, fatigue, guilt, and anxiety. It's also more common than many first-time parents might assume, with PPD affecting one in seven new parents after delivery, as per Cleveland Clinic.
Jenner's also not the only celebrity mother who's broken the silence recently around postpartum depression — from Julia Fox to Hayden Panettiere, there has been much-needed acknowledgment for the severe mood disorder. Thankfully, while postpartum depression can sometimes last up to a year after giving birth, with professional help, almost all people who experience the disorder can overcome their symptoms.
"My advice is to live through that transition, without fear of the aftermath. The risk is to miss all the most beautiful things of motherhood as well," Jenner said. "Live all the emotions of that moment to the fullest."
But for Jenner, early motherhood wasn't all baby blues. She also shared the moments that excited her the most about becoming a mum. "Finding myself in the hospital alone with a new and unknown creature in my arms," she told VF Italia. "It's such a unique and special situation and it's all about building with these little beings that you're learning about." Her favourite part was heading home from the hospital. "There is another magical moment, though: when you bring your children home. It is perhaps the most beautiful moment."
When asked who inspires her today, Jenner answered: "My children. And my family." The entrepreneur got a little emotional speaking about her babies. "I am surprised by their personalities: They already know what they want, they are so determined," she said. "They are so tender and at the same time so strong."
On parenting, she said she tries to offer Stormi and Aire choices. "I am interested in the idea of imparting to them an education in how to take control and accept responsibility for their choices," she said. "I think that is very important."
Image Source: Photography by Luigi&Iango; Courtesy of Vanity Fair Italia