Free Pizza Hut For a Year Super Bowl Birth Competition
Free Pizza Hut For a Year to the First Woman to Deliver During the Super Bowl — This Is Very Real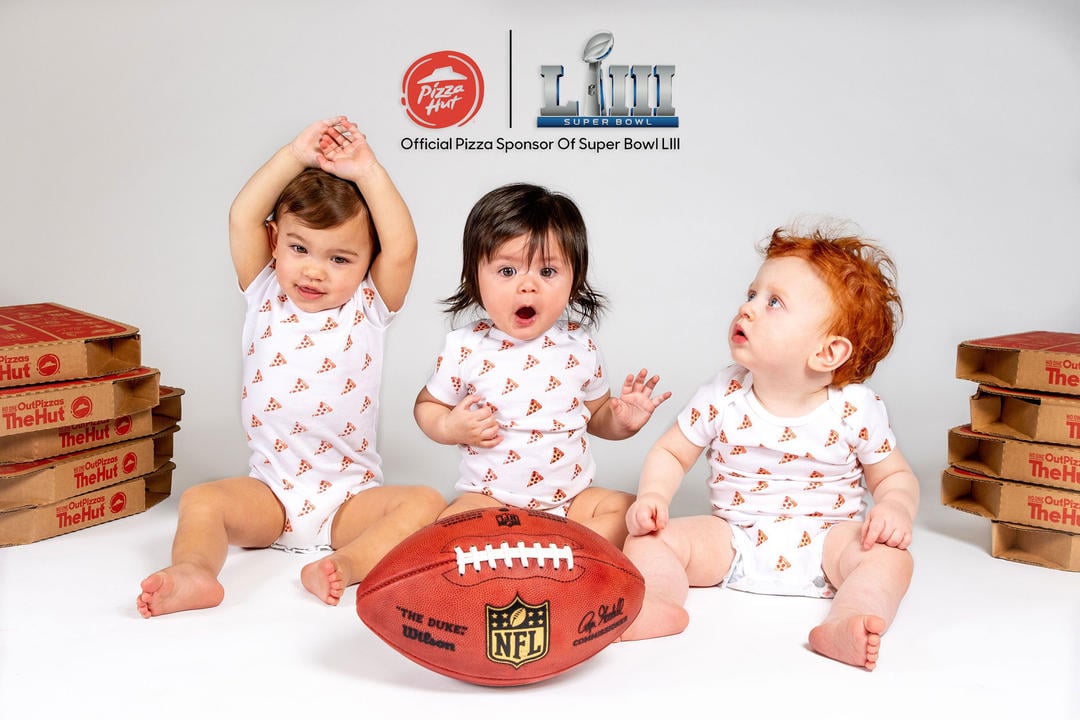 If you thought catching the Puppy Bowl during this weekend's Super Bowl LIII was where the real fun existed this weekend, we are about to blow. your. mind. Well, if you're pregnant, that is.
Pizza Hut is offering free pizza for a year AND Super Bowl LIIV tickets to the first baby born during #SBLIII. Go ahead and wipe your eyes and read it again — we'll wait. Parents of the newborn need to tweet a photo of their baby, the exact time of birth, and then tag Pizza Hut using the hashtags #PizzaHutSpecialDelivery and #promotion. And even if you don't win, they're doing free delivery to local hospitals in Boston and LA, so you can get some pizza during recovery if you're craving it. Here's more about the rules.
We would definitely work this into our birth plan if we were still pregnant!