Michelle Obama on Being an Empty Nester Promoting Becoming
Michelle Obama Tells Her Daughters She'll Never Be Too Far From Them: "I'll Find You!"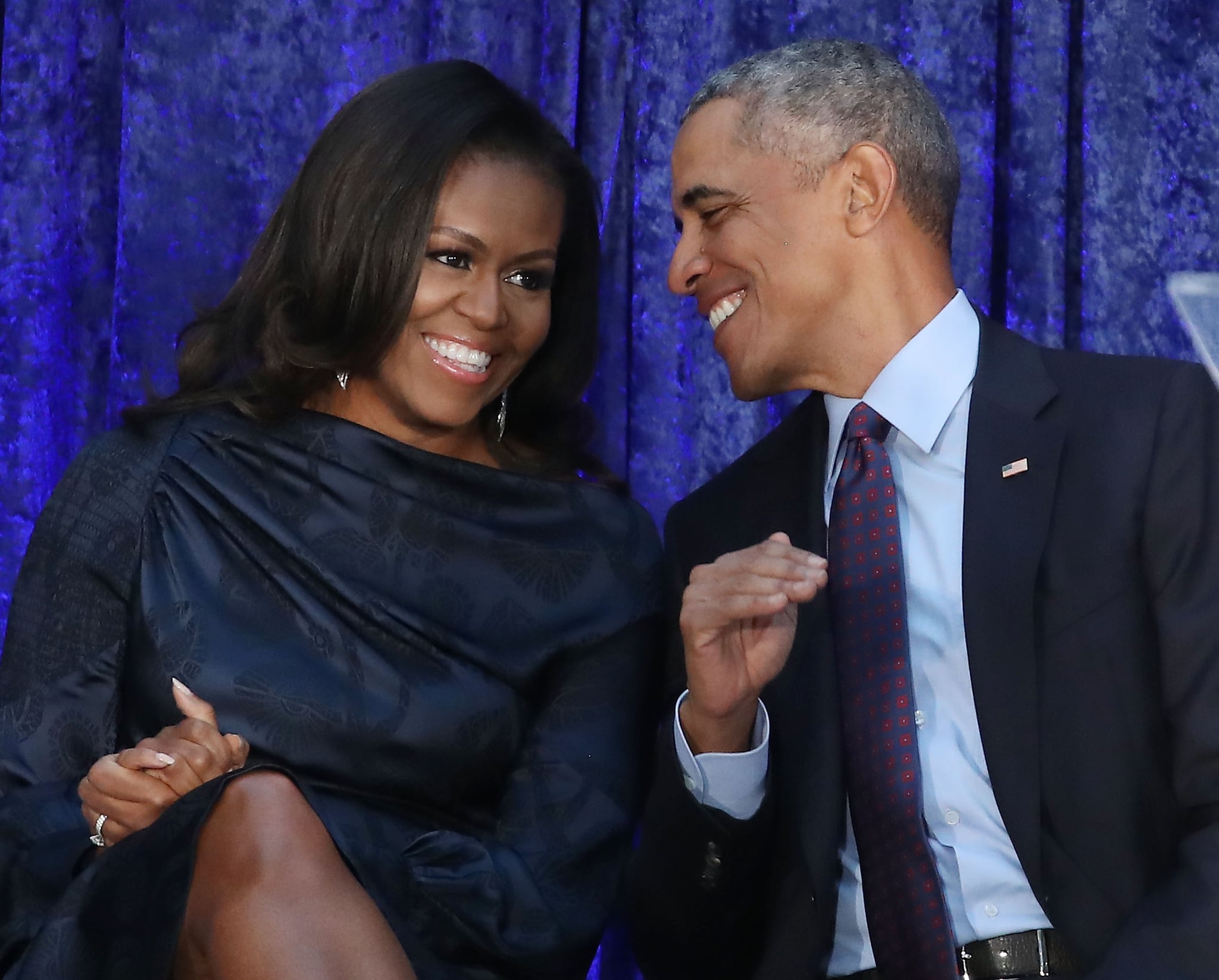 After 20 years of raising their kids at home (eight of those years in that big, white house in DC), Michelle and Barack Obama are about to become empty nesters. Their oldest daughter, 20-year-old Malia, has been studying at Harvard, and now 17-year-old Sasha is gearing up to graduate high school in the Spring and head out to college herself. In an interview with Today's Jenna Bush Hager to promote her memoir, Becoming, the former first lady opened up about what an empty house will mean for her and Barack (who, as Michelle revealed, attended marriage counseling during their early years in the White House).
"The question that I ask my husband is, 'OK, let's make sure we're making time to enjoy the life that we've been working for.' We're going to be empty nesters soon," Michelle said. "I can feel in both of my girls that they were ready for the next step. I'm excited for them to go to their next part of the journey."
But however excited Michelle says she is for her girls to spread their wings and flee the nest, she's taking comfort in knowing that she'll make sure she's never too far away from them. "I told them, 'No matter where you go, I'll drop in whenever I need to see you. I'll find you!' It's like, 'I can audit classes at that university,'" she said. "It's just what they want. Just texting, 'LOL, guess who's in town?'"
The former first lady's definitely got jokes! And this for sure isn't the first time she's been peak mom around her kids — Michelle revealed in Becoming that her and Barack met Malia's prom date in bare feet and flip flops, respectively. A mom's gotta do what a mom's gotta do to embarrass her kids that *perfect* amount, former first ladies included.