Ways to Prevent Dry Drowning
Parents Can Prevent "Dry Drowning" by Following This 1 Rule While Their Kids Are Swimming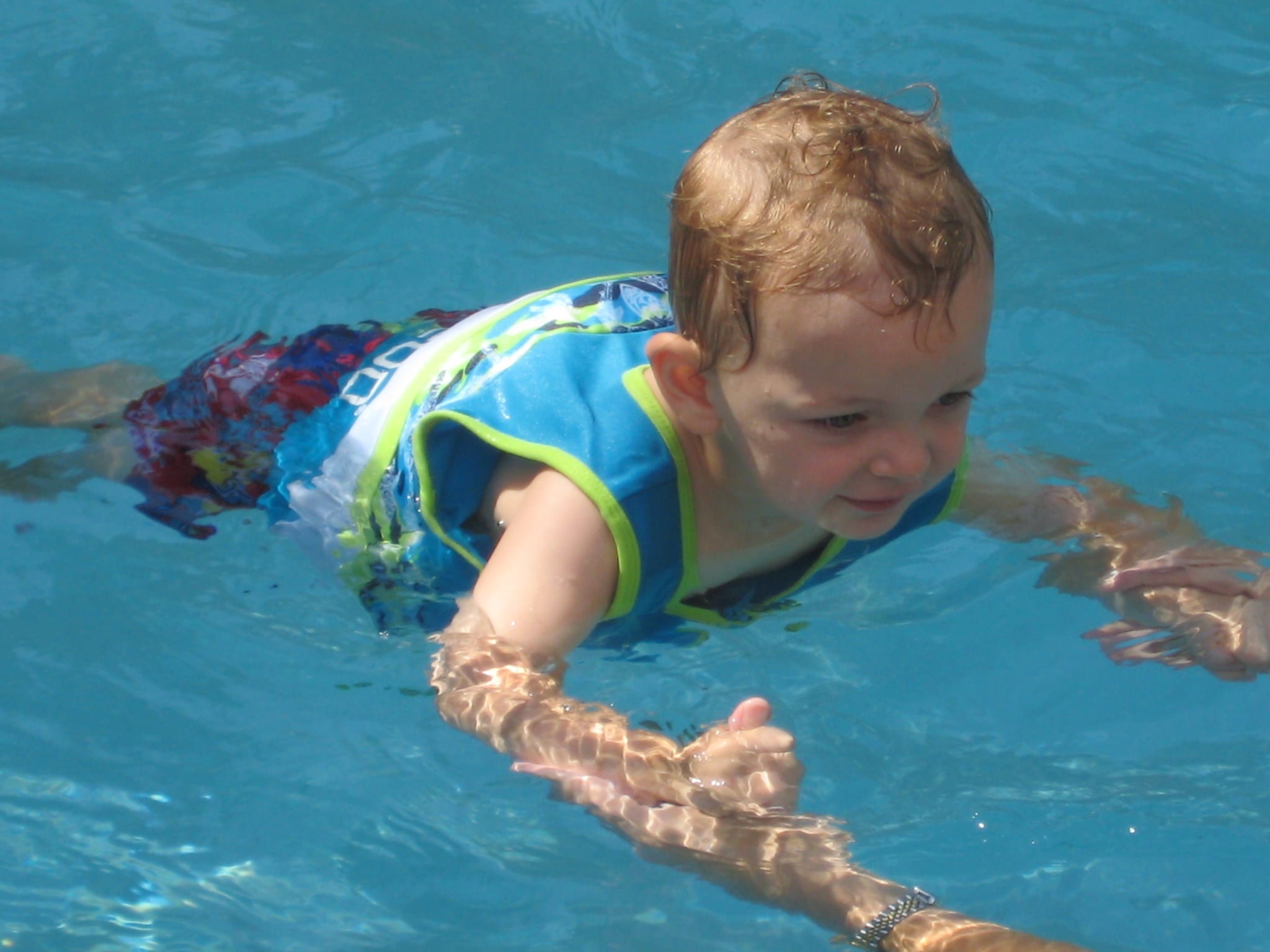 For parents, Summers are often filled with sunshine, beach days, and worry, particularly if you have an amateur swimmer splashing about. And as far as water-related dangers go, drowning and, more recently, "dry drowning" are often front of mind.
Dr. Evan Weiner, the director of emergency medicine at St. Christopher's Hospital For Children in Philadelphia, explained how many people use the term incorrectly, that toddlers are the most likely to become victims of "dry drowning," and believe it or not, they don't have to be underwater to experience the phenomenon.
"A typical drowning victim that doesn't necessarily need to be submerged in the water, is someone who is motionless, just above the water, but is probably experiencing laryngospasm — when water is taken in through the nose or mouth, causing the vocal cords to spasm and close," he said. "This is in contrast to the Hollywood drowning victim thrashing in the water."
"Supervision should be the beginning and end all of water safety."
Dr. Weiner says that first and foremost, parents should practice water-safety habits. This is especially important for parents or caregivers of toddlers, who are more prone to drowning if they're left unattended.
Parents should make sure they:
Jim Spiers, the founder of SwimJim in New York and Texas and the president of Stop Drowning Now, agrees that arm floaties are definitely not the way to go as far as safety's concerned. "Puddle jumpers are the best option as far as flotation devices go because unlike arm floaties, kids can't get them off."
While approved flotation devices can help novice swimmers when they're first starting out, Jim encourages parents not to let little ones rely on them too much, especially if Mom or Dad is in the pool with them. "At SwimJim, we suggest having the flotation device on 50 percent of the time and off for the other half. This is because the flotation device will give the parent and the child a false sense of security and everyone will start to think that the child can swim when they cannot. Parents need to realise what's exactly keeping their child afloat."
So the absolute best way to prevent drowning from happening? Having a pair of adult eyes on kids at all times and staying close to their kids while swimming.
"Parents should also be following the arm's-length rule, which means staying within an arm's length of a child who is a non-swimmer at all times, regardless of the type of body of water you're in," said Jim.
If you're not physically in the water with your kids, make sure a designated adult is watching them. And that means no cell phone use, excessive chit-chat, or reading while you're keeping an eye on them.
"Supervision should be the beginning and end all of water safety," said Jim. "Someone needs to be watching the children in the pool at all times."
Following swimming, if your child is experiencing symptoms like coughing, choking, or difficulty breathing, Dr. Weiner recommends that "the child should be monitored to make sure the symptoms don't worsen. If they do, take the child to their pediatrician or nearest emergency room."