Why Parents Can't Always Go to All of Their Kids' Games
I'll Never Be Able to Go to All of My Kids' Games . . . and That's OK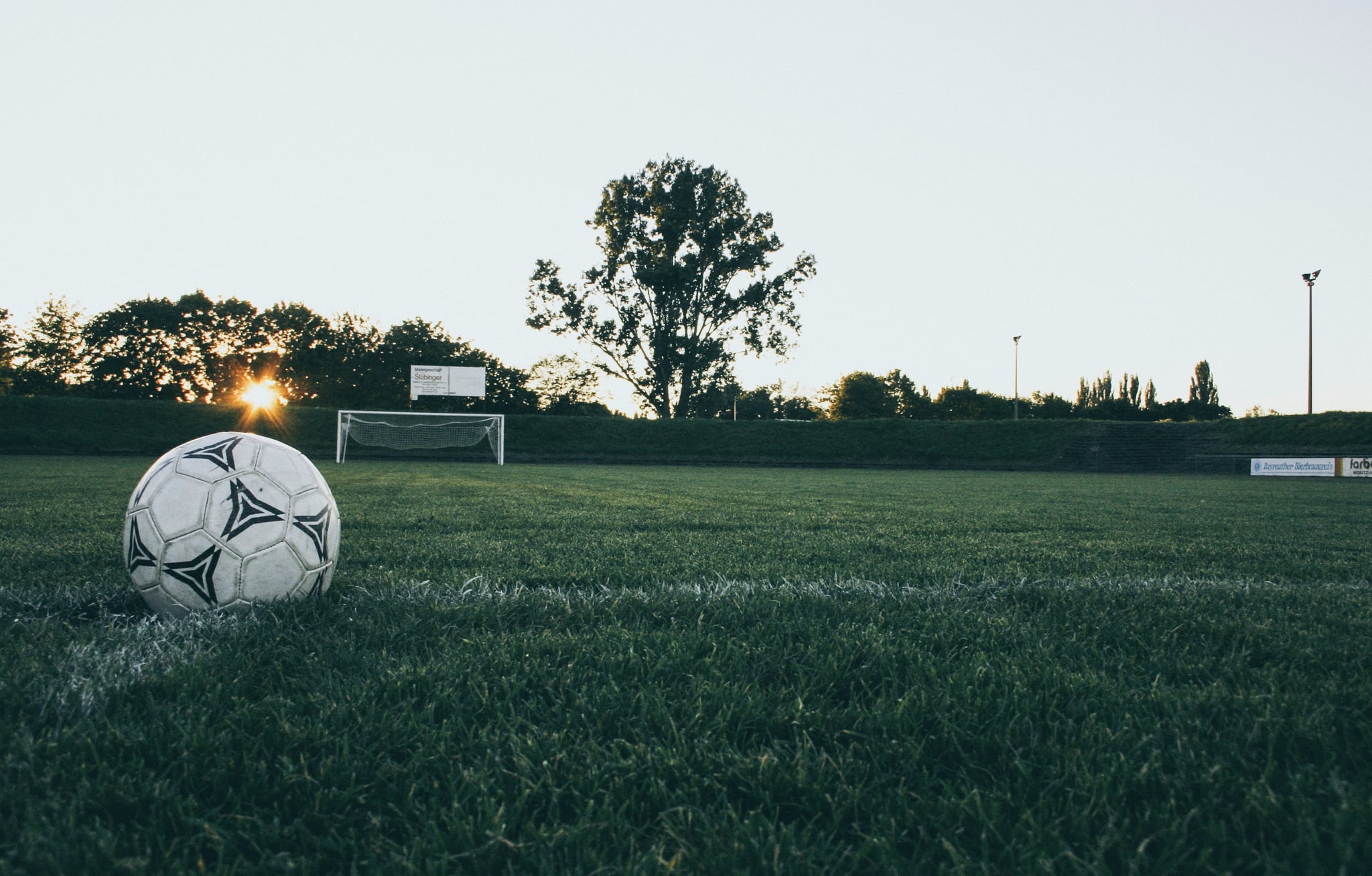 Going to all of my kids' sports games is something I would love to be able to do, but, unfortunately, it's just not realistic — and I'm OK with that. For every five soccer games I can attend, there's one when they'll look at the sidelines and wish I was there. I just can't hit them all, and you know what? They'll be fine — just like I am, despite my own parents missing a few of my games growing up.
I'll always cheer them on no matter what, whether I'm on the sidelines or not.
I have fond memories of my parents attending most of my games. I played soccer from a young age all the way up through college, and it was rare they missed a match. But from time to time, they had to. With three brothers to also look after and taxi to their sporting events and after-school activities, sometimes my small cheering section was missing. There were times my dad had to work late and didn't catch a varsity game or they couldn't travel all over the state for my college matches. And honestly, it never pained me. I have zero memories of feeling unloved or unimportant. They loved me — I knew they loved me — and whether they were at a soccer game or not didn't change that.
Because of that, I know my kids won't break when I have to miss a few games. In fact, I already have. As a mom of two who is also earning my second graduate degree, I take night classes. I've had to miss a handful of my son's indoor soccer games this year. But instead of moaning about it and making me feel guilty, we chat when I get home. He tells me how he played, detailing some great (or not-so-great) plays he had during the game. And once I finish school and get a job as a college professor with a college schedule, I'm sure I'll have to teach night classes instead of take them. That means that I'll have to continue to miss a game here and there, and just like I didn't crumble when my parents missed mine, I know he won't either.
Plus, my son has a little sister. While she's still young, she'll only become more involved in soccer and dance as the years go on. My husband and I will have to divide and conquer, and some days, both of our schedules will be too busy. It won't be easy, but that's life. As much as I'd like to, I know I can't make it to everything or make everyone happy all of the time. I'm human.
Do I wish I could make it to all of my kids' games? Of course I do. But for so many of us parents, it's not realistic. And we shouldn't feel guilty about it. Instead, I'll do my best to love and support my children daily, so that they feel it even in my absence. I'll always cheer them on no matter what, whether I'm on the sidelines or not.