Jessie J Reflects on Her Pregnancy Loss in New Instagram
Jessie J Shares an Unreleased Track About Her Experience With Baby Loss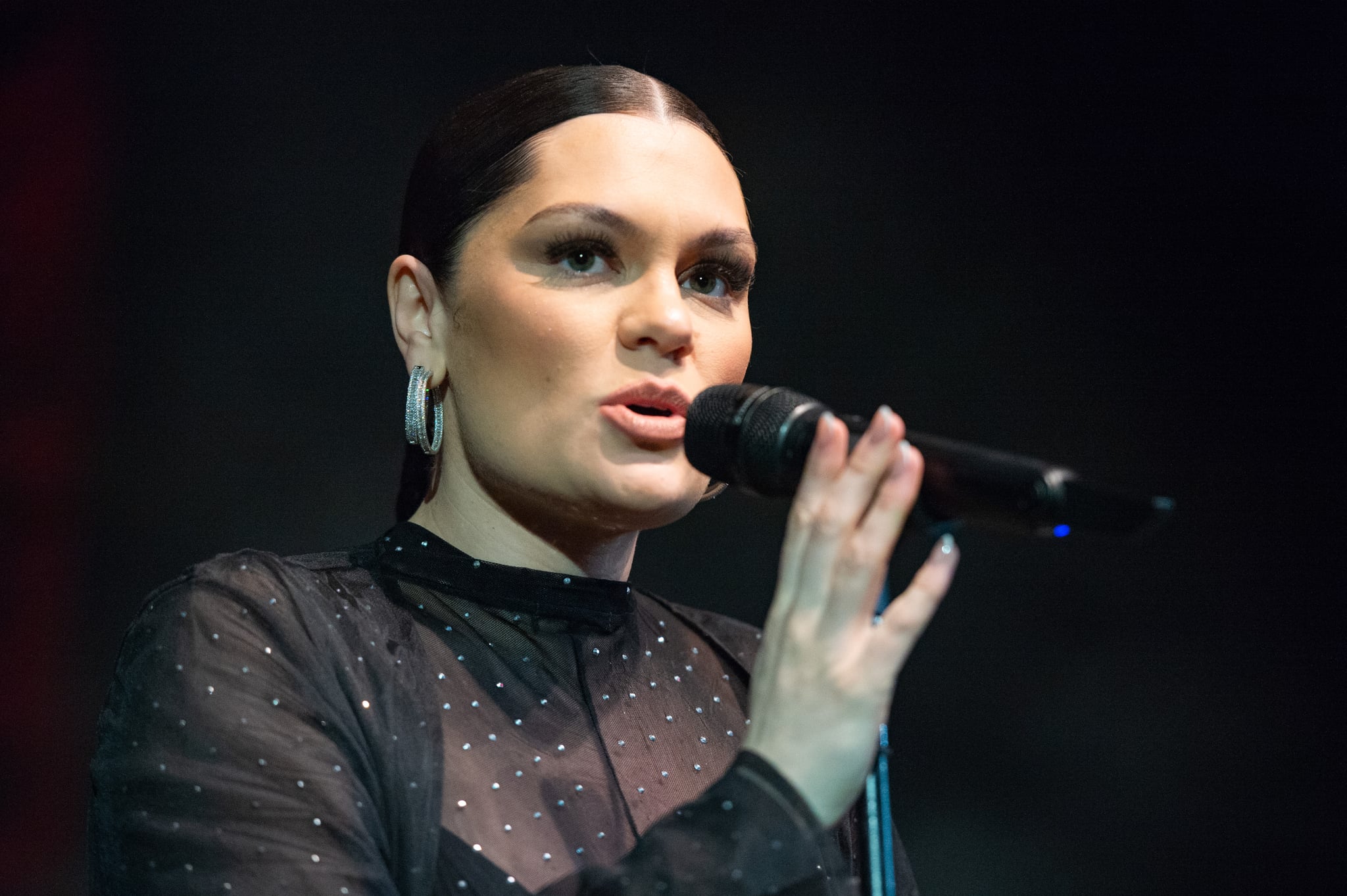 Two years ago, Jessie J went public about her pregnancy loss, opening up to her fans about all the feelings she had been experiencing. Now, she is reflecting on that time by releasing a short clip of a demo song she wrote during this period of her life. Posting on Instagram, she sings the lyrics: "I don't remember a day, I haven't thought of your face that my little heart couldn't make, you slipped away. I know why you came, to light up the way. There's no one to blame, you just slipped away. Wish I could have you back, so I could talk to you."
The "Price Tag" singer captioned the clip of the song, titled "Comes in Waves", with a poignant message for any other women and men experiencing the pain of pregnancy loss. "We are allowed to be sad, angry, hurt, lost and broken. It's human to feel those things. The joy will come back but don't rush your journey of greif [sic]. It's such a personal journey to navigate and process," she writes.
Jessie J first shared the news of her miscarriage in November 2021, noting that she'd decided to have a baby on her own. Ten months after this, she looked back on her grieving process in an effort to connect with others who've experienced the same heartache of losing a baby or who understand the challenges of infertility. (As an adult, Jessie J was diagnosed with endometriosis, a disease commonly linked to pelvic pain, painful sex, and infertility.)
"Now I'm nearly 35 and some days the grief of losing a baby and it not being easy to have one, and wanting my life in that way to look completely different to what it looks like right now just overwhelms me," she wrote in the Instagram post.
She has since gone on to give birth to a baby son called Sky, who she welcomed to the world on 12 June 2023. While she has been sharing his first few months on earth on social media, as well as family times with her boyfriend, basketball player Chanan Safir Colman, she is also keen to acknowledge the pain she went through prior to this happy news.
Before she got pregnant again, she appeared on a 2 May 2022 episode of Steven Bartlett's podcast, "The Diary of a CEO," the "Bang Bang" singer opened up about her experience in what she described as "the most honest, raw, emotional, candid, vulnerable conversation [she has] ever had publicly." During her nearly two-hour-long conversation with Bartlett, Jessie J explained how the loss unfolded and the toll it took on her mental health. She recalled losing her baby the day before she was set to go back on tour after months of ear and throat issues that prevented her from performing. Despite the tragedy, she still performed the next day.
On the day of her loss, Jessie J said she felt like something was off and saw two doctors before she got the news. While the first doctor said that her baby's heartbeat was just low, Jessie J had a feeling that it was something more serious. "I just knew something wasn't the same," she said. When she went to the second doctor just hours after seeing the first one, she was told that she had lost the baby.
During the interview, Jessie J also shared that she's struggled with health issues almost all her life. As a child, she was diagnosed with a rare heart disease, and as a teenager, she struggled with strokes as a side-effect of her heart medication. Jessie J described during the interview the devastation that accompanied her endometriosis diagnosis, because she knew it would make it difficult for her to have children. From her perspective, it was a miracle that she was able to get pregnant in the first place, so when she found out that she'd lost the baby, she felt "like I had been given everything I ever wanted, but someone said, 'No, but you can't have it.'" Grieving with the loss was isolating, especially since talking about pregnancy loss can be considered taboo. "I've never felt so lonely in my life," the singer said.
Her experience struggling with rare disorders inspired her to connect with other people who've also dealt with pregnancy loss, which happens in one in four pregnancies. "The amount of women and men who have been close to someone losing a baby or are having infertility issues or losing a baby themselves . . . talking about that pain not only helped me, but helped other people," Jessie J said. "I know that's so much of my purpose."