Rihanna Says Being a Mom Helped Her Say Yes To Super Bowl
Rihanna Says Being a Mom Helped Her Face Her Super Bowl Fears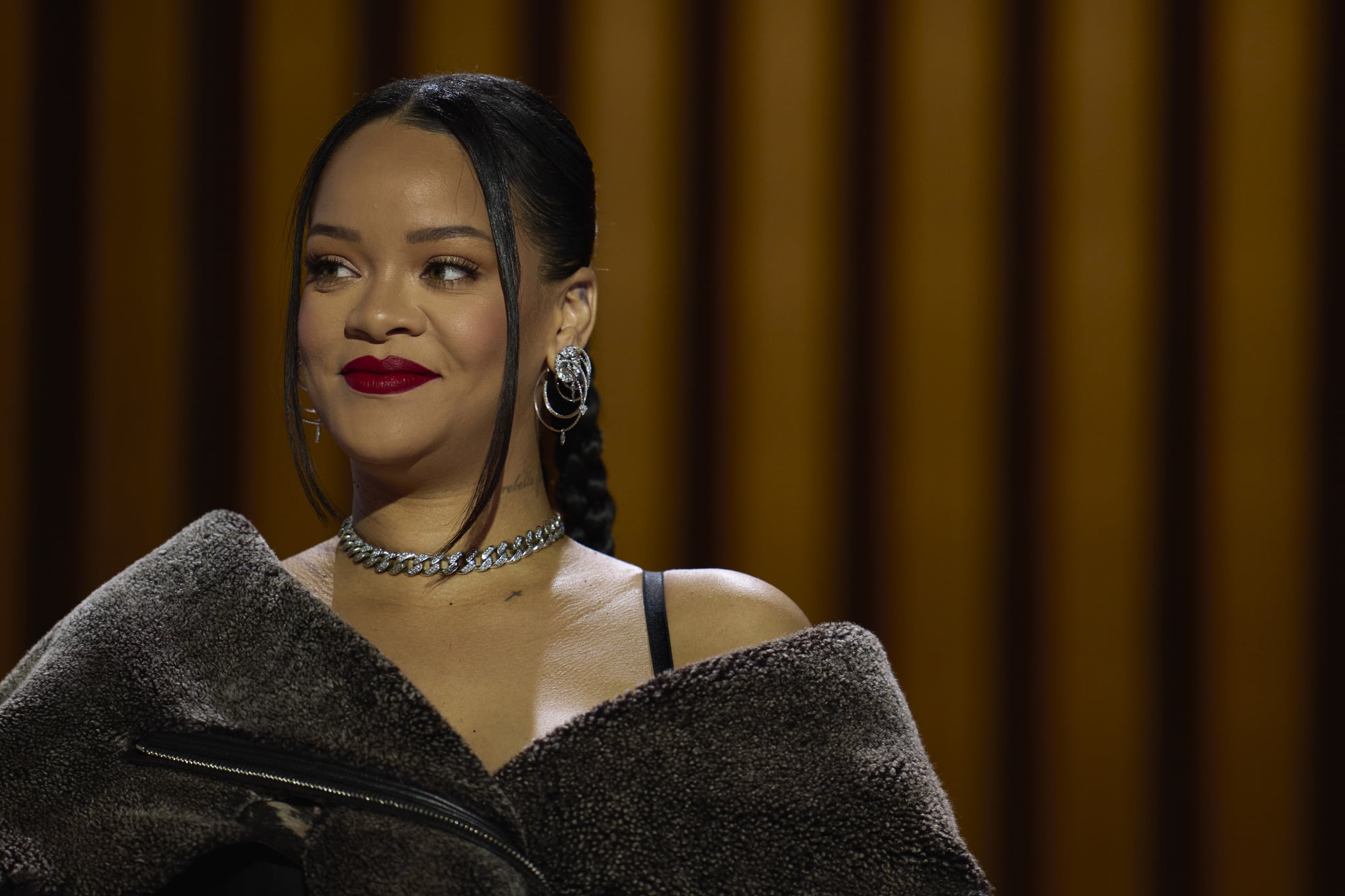 For some artists, deciding whether to participate in a Super Bowl halftime show would be an obvious yes. It's the Super Bowl! But for Rihanna, making the choice to say yes wasn't so easy — in part because she knew that the prep time would come at a cost.
At a press conference to discuss the Super Bowl LVII halftime show performance, the singer and businessperson acknowledged that after having her son in May 2022, she, just like every parent, has struggled to find a work-life balance.
"The balance is almost impossible because no matter how you look at it, work is always something that's going to rob you of time with your child," Rihanna said during the press conference. "That's the currency now. The magnitude of how much it weighs when you make decisions on what you're going to say yes to, it has to be worth it."
Fortunately for all of us, the Fenty founder decided that the Super Bowl halftime show was worth it. In fact, in some ways, being a mom was what inspired her to take the plunge and say yes — despite not having performed on stage in years. "When you become a mom there's something that just happens where you feel like you can take on anything and do anything. As scary as that was because I haven't been on stage in seven years, there's something exhilarating about the challenge of it all," Rihanna said.
This isn't the first time the "Lift Me Up" singer has said that her son and the experience of being a mom encouraged her to sign on for the Super Bowl halftime show. In a Nov. 2022 interview with "Extra", Rihanna was asked why she decided to say yes to the opportunity. She answered, "I feel like it was now or never, really. There's this weird sh*t that happens when you become a mom, that you just unleash or unlock other parts of your superpower, you feel like you can take on or you could do anything."
She continued to say, "I wanted to take on the challenge and I wanted to do something that would force me to get back onstage."
To be sure, the Super Bowl halftime show is no small feat for a performer. It's a roughly 13-minute set — but famously one of the most gruelling, and the most watched, performances that exists. It takes a ton of prep, and a ton of work — but if anyone's up for the challenge, it's Riri: supermom.