When Will Disney World and Disneyland Reopen After COVID-19?
Wondering When Disney Will Reopen? We Finally Have News From the Parks Themselves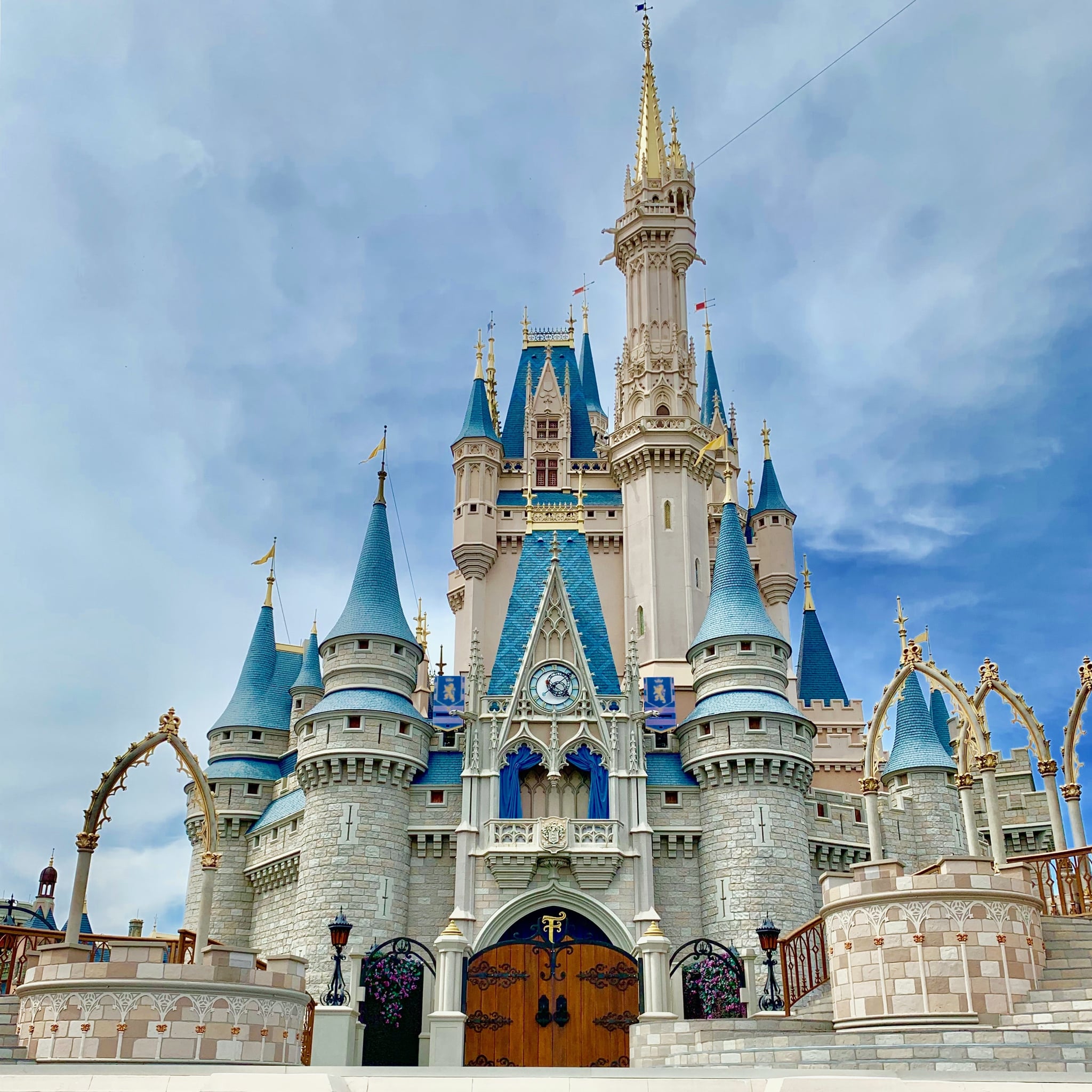 Disney parks around the world have been shuttered for months in order to slow the spread of the novel coronavirus. With the recent announcement of Shanghai Disney's May 11, 2020 reopening and the May 20 partial reopening of Disney Springs at Walt Disney World in Florida, many Disney fans are wondering when they'll next be able to bite into a Mickey waffle or take a selfie with Cinderella. In Disney's second quarter earnings call, CEO Bob Chapek said, "It's too early to predict when we'll be able to being resume all of our operations, we are evaluating a number of different scenarios to ensure a cautious, sensible, and deliberate approach to the eventual reopening of our parks."
Thanks to this information, and updated business guidelines from Florida and California government officials, we now have a much better idea of when Disney World and Disneyland may open. Based on this information, and conversations that POPSUGAR had with a New York City pediatrician and a Disney travel planner, here is everything we know so far about when Disney World and Disneyland will reopen and what they make look like when they do.
When Will Disney World Reopen?
When news broke on May 7 regarding Disney Springs' phased reopening, we learned that only select shops and restaurants will open on May 20, in accordance with the guidelines laid out for the reopening of other Orlando area businesses. Guests and employees will be required to wear masks and there will be "limitations on capacity, parking, and operating hours."
No Disney-owned establishments will be reopening just yet, including Disney World resort hotels and theme parks. At this time, we are only in Phase 1 of Governor Ron DeSantis' Plan for Florida's Recovery, which does not include non-essential travel. Unless you're local to Disney, don't hop in the car just yet. But you can keep an eye on Disney World's site — they're regularly updating it with the latest information on their closings.
The demand is definitely there, though, according to Mike Rahlmann, a Senior Travel Counselor with The Magic for Less Travel and host of the Be Our Guest WDW Podcast "We have been doing nightly call-in shows since the quarantine started. We have lots of passionate Disney fans, so they are chomping at the bit to get back to the resorts and theme parks, even if it means in a limited or modified fashion." He also said that the podcasts's fans would be fine getting into the parks with modifications like social distancing, decreased capacity, and face coverings.
While Disney has not revealed any further information on when the rest of the park may reopen, we do know that if things go well in Phase 1 of Florida's reopening, the governor is eager to move on to Phase 2, which would allow non-essential travel to resume, and potentially the reopening of theme parks like Disney. "My hope would be each phase we're talking about weeks, not months," DeSantis said when he announced Phase 1 of the plan on April 29. Phase 2 specifically addresses theme parks, saying, "Theme parks may consider re-opening with capacity limits, strict social distancing, and proper measures to clean and disinfect." Of course, Disney has the final say on when and how they reopen Disney World, so we will have to wait for the official word directly from them.
When Will Disneyland Reopen?
Disney has not yet released any information on when or how Disneyland in Anaheim, California may reopen. As of publishing, California has had a higher number of COVID-19 cases than Florida (and also a larger population), and their plan to reopen looks much different than Florida's. According to Governor Gavin Newsom's four-stage plan to reopen California, theme parks are deemed "higher-risk," which would fall into Stage 3 or 4 of the plan, though Disneyland's Downtown Disney District could possibly be allowed to follow Disney Springs' lead and begin reopening dining and retail establishments. According to the OC Register, Disneyland hotel reservations are not available until July 1, but that wouldn't necessarily stop Disneyland from opening sooner if they could do so safely.
What Procedures Will Disney Parks Follow When They Reopen?
Florida's Orange County Economic Recovery Task Force has been hard at work putting together a series of safe reopening procedures for Orlando area businesses, including its world-famous theme parks. This could include things like limiting park capacity, increased cleanliness procedures, and additional hand sanitizing stations. You can read more about those guidelines here. Disney's Chief Medical Officer, Dr. Pamela Hymel, confirmed in a recent blog post that the company is exploring measures similar to those suggested for the reopening of their parks.
Though Disney Shanghai is opening May 11, the company has made it clear that what's being put into place in China is not a direct reflection of how they will handle other park openings. However, Shanghai Disneyland's reopening guidelines may give us a glimpse into what options Disney is considering. According to a press release, this includes "opening with limited attendance and required advanced ticketing and reservations, accommodating social distancing in queues, restaurants, ride vehicles and other facilities throughout the park, and implementing increased frequency of sanitization and disinfection."
Guests will also be required to undergo temperature checks and wear a mask during their visit (which can be removed for eating Disney snacks, of course). When the park first opens, there won't be any parades, theatre shows, nighttime fireworks, or character meet-and-greets, but they are planning a few character experiences that will keep Mickey and Minnie at a safe distance from guests. According to the Hollywood Reporter, none of these measures seem to be deterring Shanghai Disneyland guests, as first-day tickets sold out in minutes.
Should I Go to Disney When it Reopens?
The question of whether or not you should go to Disney is largely based on whether or not the guidelines they do put into place would make you feel safe and how they would affect your enjoyment while visiting the parks. Kelly Fradin, MD, a pediatrician in New York City, told POPSUGAR via email, "You must consider whether your concerns about the virus will reduce your enjoyment of your holiday." Dr. Fradin feels confident that "Disney prioritises the health of its visitors and sanitizes in a very responsible manner," but the decision is ultimately up to you. More vulnerable individuals may also need to consult with their physician and check into their state's guidelines regarding travel and physical distancing. Until the parks do reopen, you can always plan a "holiday day" from home with a few virtual rides and delectable Disney treats.
POPSUGAR aims to give you the most accurate and up-to-date information about the coronavirus, but details and recommendations about this pandemic may have changed since publication. For the latest information on COVID-19, please check out resources from the WHO, CDC, and local public health departments.