What's the Best Pool in Maui?
This Infinity Pool (With Swim-Up Bar) Is the Best in Maui — and Maybe the World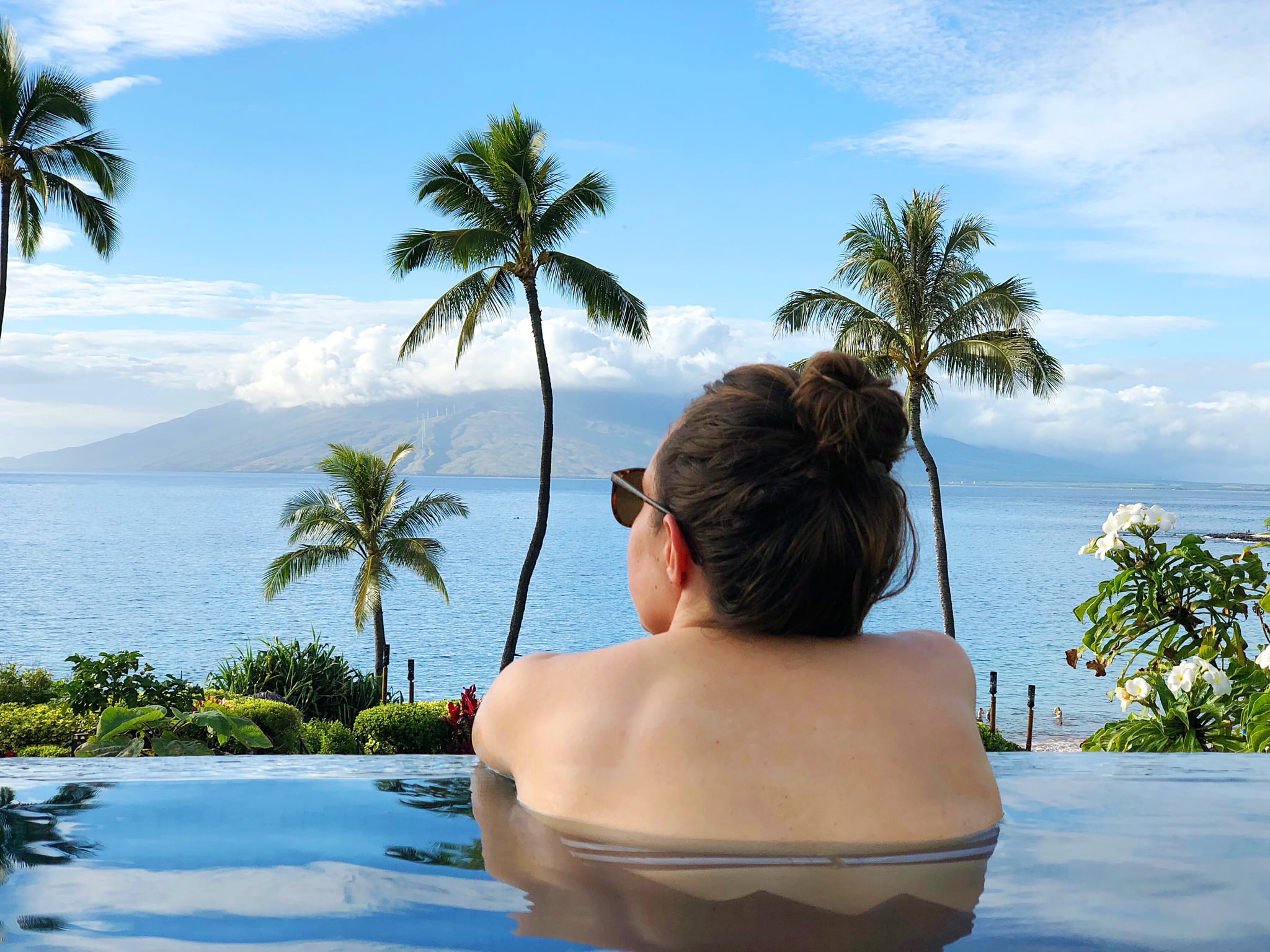 Things I love in no particular order: pools, Hawaii, ocean views, tropical cocktails, adult-only activities. So, imagine a place that combines ALL OF THOSE THINGS. Yes, this heaven exists, and it's called the Serenity Pool at the Four Seasons Resort Maui. Not only is it my favourite pool in the world, but I'd go as far as to say it's one of my all-time Hawaiian holiday highlights ever. Full stop. As a pseudo-frequent traveller to the Hawaiian islands and a major pool enthusiast, that's saying something.
Not only that, but I've done my Maui hotel pool research. This included scoping out the competition and asking locals about which pools they thought were the best. It wasn't exactly scientific, but I stand by this being a standout pool in a literal sea of options. Here's my case for what the Four Seasons gets so right with this magical water wonderland.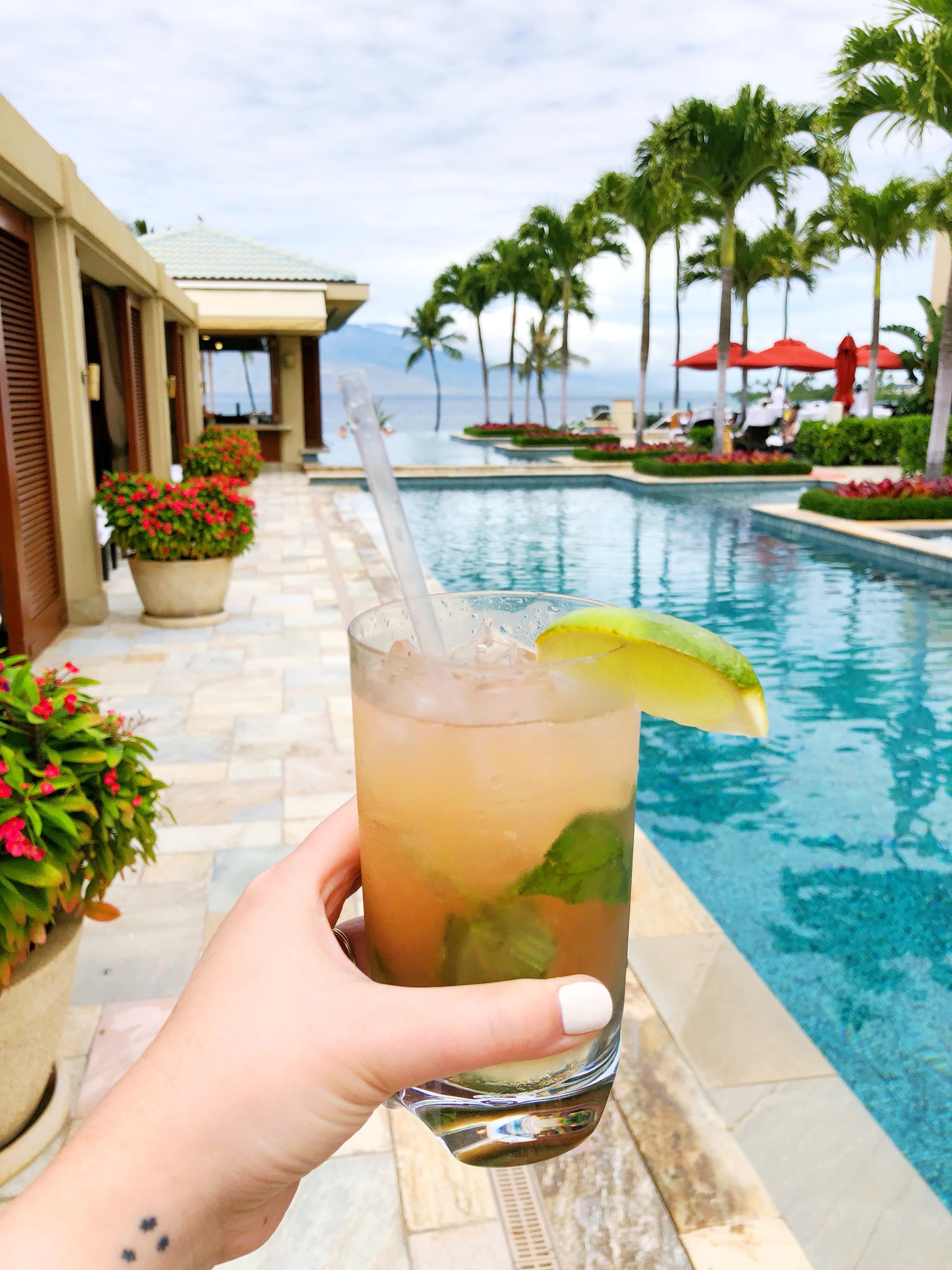 Quadruple Threat
Some other resorts in the area (and on the island) have gorgeous infinity pools, hot tubs, adults-only pools, swim-up bars, and/or ocean-front pools — but rarely will you find one pool that ticks off all those boxes in one dreamy space. For instance, at the Fairmont next door, the adults-only pool is tucked away from the ocean (so no view), and both the swim-up bar and the hot tub are located in the family pool next to the entrance to the water slide. Great for families, but not if you're looking for a peaceful poolside drink or a mellow kid-free hot tub experience.
What's also unique about this one, in particular, is how it's separated from the activity of the resort while still being convenient to access. It's in a gated area to the side of the resort, preventing noisy hotel-goers, rowdy teens or kids, and/or guests from other nearby resorts from wandering in. The age limit is 21, which is on the higher side compared to other resorts that have an over-18 policy.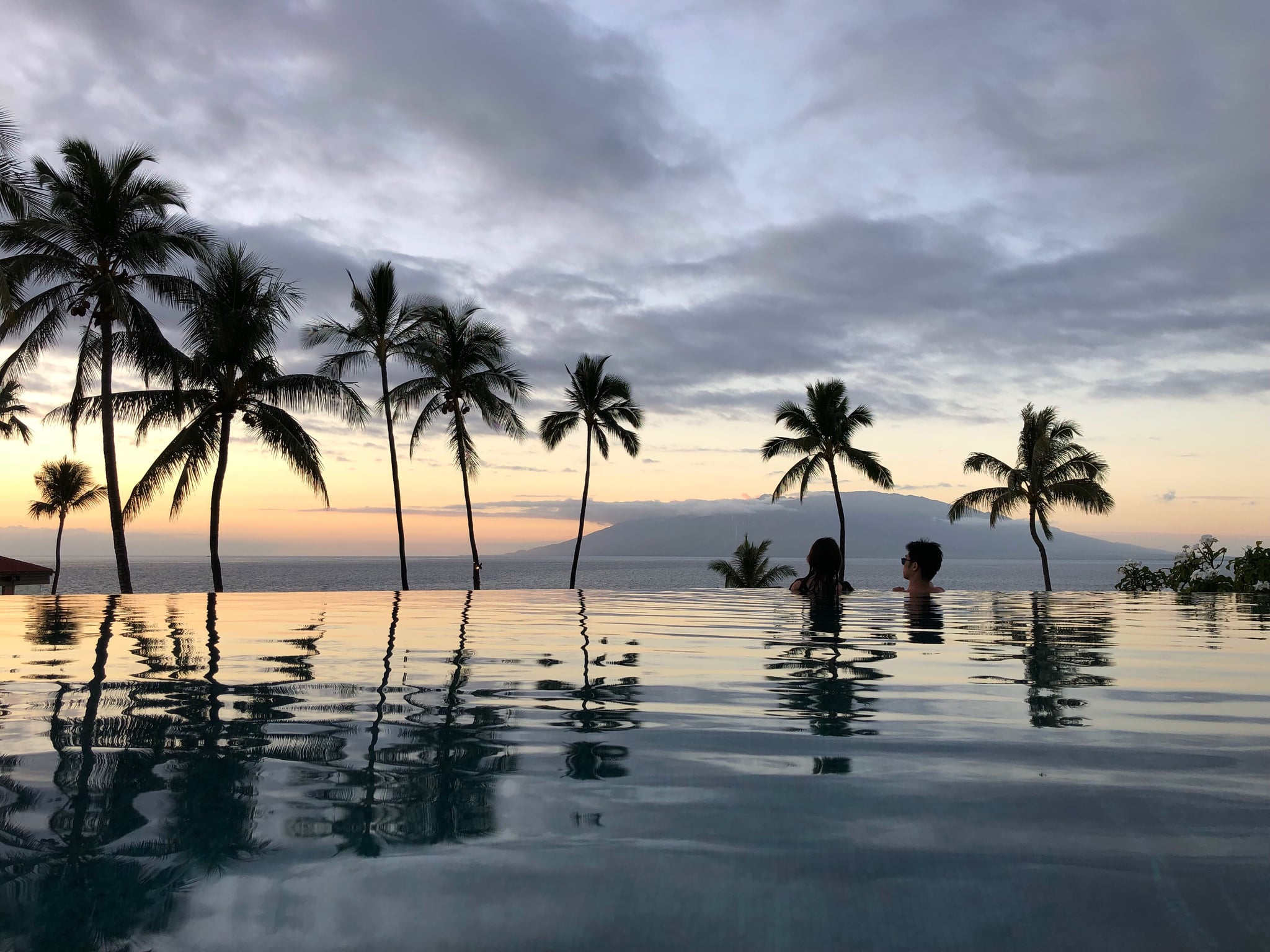 Pool Perks
While it's a relaxing, quiet space above water, there is a fun, unexpected perk to the pool — an underwater music system! You can only hear it when you take a dip. The pool itself is the perfect temperature (warm without being a bathtub), shallow enough that this 5'2" lady can enjoy her mai tai without getting water in it, and features TWO hot tubs as well as four "bubble loungers" if you want the bubbles without the heat.
The pool services are pretty swanky (sunglasses cleaning, ereaders you can borrow, and an "Evian spritz" are among the highlights), but if you really want to get in touch with your glam self, you can reserve one of the six poolside cabanas. They do not come cheap ($780 approximately £575 a day for pool view), but they do include a flat-screen TV, fans, comfy lounge seating for napping, WiFi (and plugs for charging your phone, etc.), a mini fridge stocked with Champagne, an espresso machine, a basket of quality sunscreen products, and even a button to press to access your personal attendant. The two that face the ocean are even decked out in Missoni goods and fabrics (and cost a cool $850, approximately £625 a day).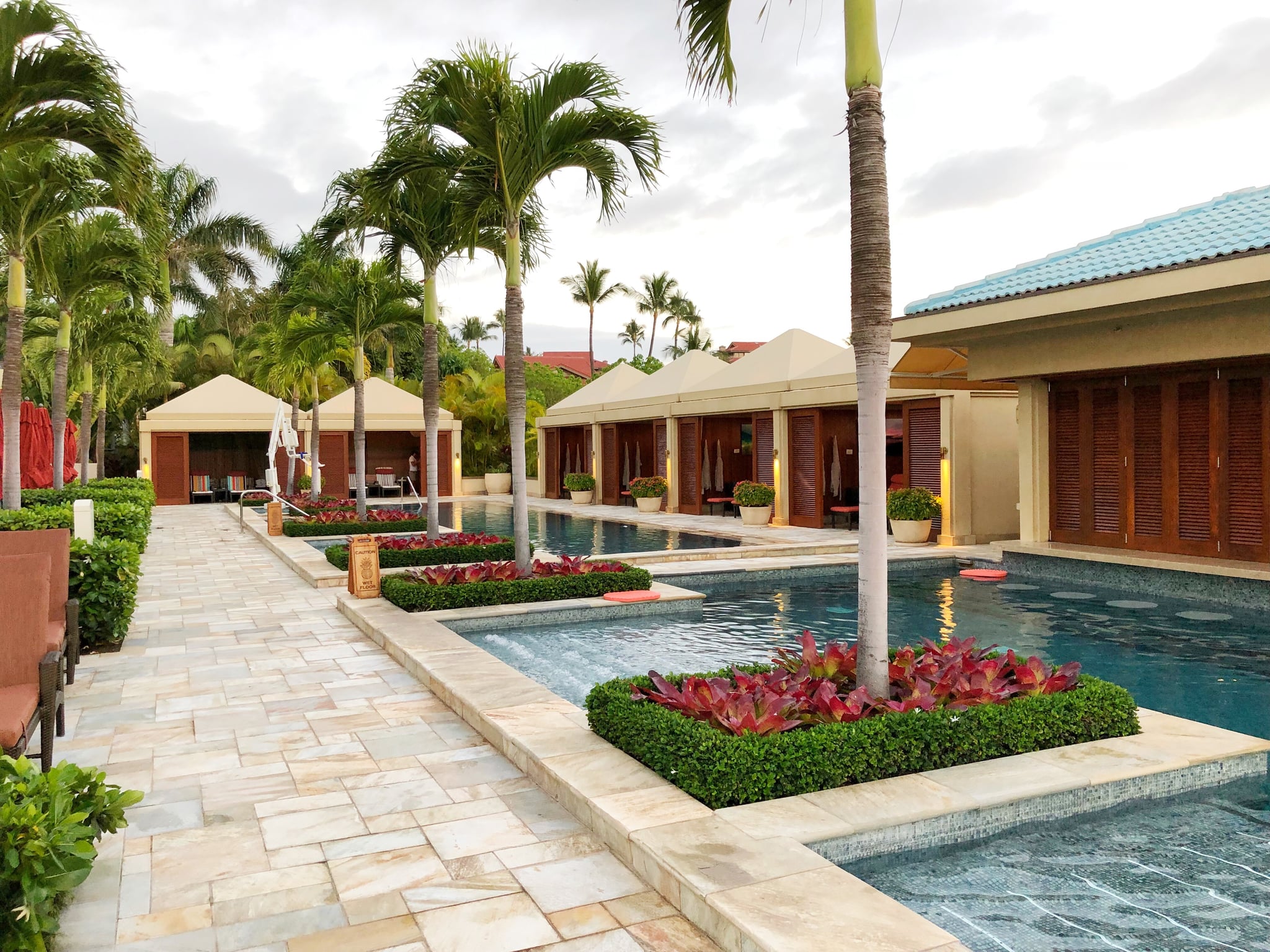 What's the Catch?
So, is there a downside to this hot spot? Well, yes, sort of. You have to be a guest of the Four Seasons Maui to enjoy this pool, and the resort is on the expensive side (a quick search right now has rooms starting at $800 approximately £590 a night). But you can find deals depending on the time of year you're travelling. And where there's a will, there's a way into the pool of your dreams!
Image Source: POPSUGAR Photography / Tara Block