What to Do When It Rains at Disneyland
Why It's Actually Kind of Awesome When It Rains at Disneyland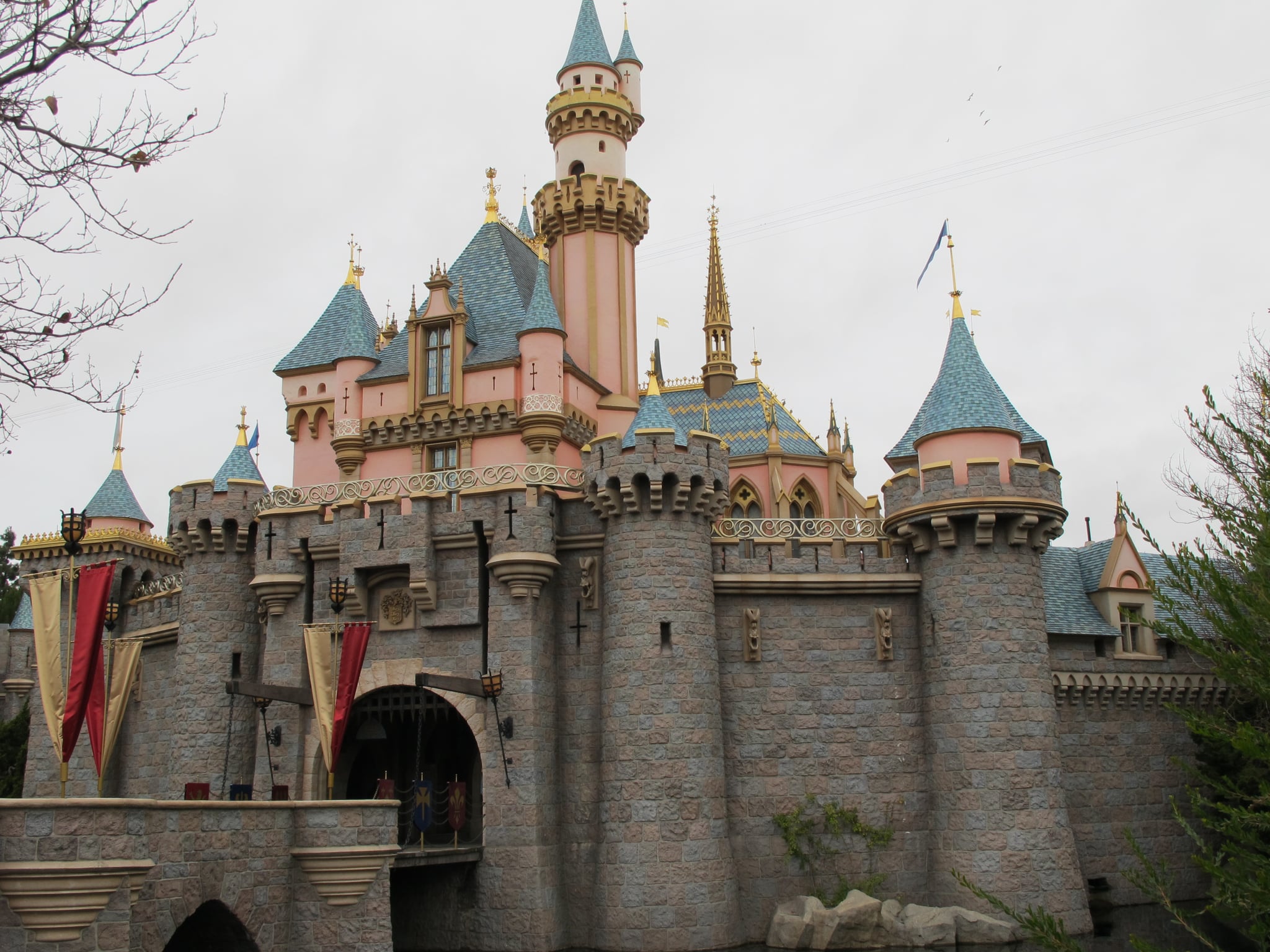 A rainy day at Disneyland is better than a sunny day anywhere else — in our minds, anyway! It may sound like going out to stand in long lines is the last thing you want to do when you're trying to avoid getting soaked, but it could actually be the makings for an awesome day. As long as it's not raining so badly that the park is forced to close early, you can still have a day filled with plenty of rides and one-of-a-kind food. We know that Southern California is typically sunny and doesn't experience much rain, but you should make use of the days when the clouds come out at the Happiest Place on Earth!
Wait, Why Is Disneyland Worth It Even in the Rain?
Hello — wait times! Not having to stand in line for 60 minutes for just one ride is reason enough to deal with a little rain. One visitor noted that Space Mountain (which has an average wait time of over an hour) only took 10 minutes to get on when he went one rainy day. Also, you can imagine that most parents probably don't want to bring their kids and strollers out in that weather, so you'll most likely notice fewer little ones running around.
Do Any Attractions Close During the Rain?
Most rides and attractions stay open during inclement weather. However, shows, parades, fireworks, and character appearances may have to temporarily close, as well as:
Alice in Wonderland
Davy Crockett's Explorer Canoes
Gadget's Go Coaster
The Mad Tea Party
Main Street Vehicles
Pirate's Lair on Tom Sawyer Island
Storybook Land Canal Boats
This can vary depending on the severity of the storm.
What Should I Do at Disneyland When It's Raining?
Don't freak out if any of your favorite rides are closed! There are still plenty of rides and attractions to experience that are either open or indoors. A few of the ones under a roof are:
Buzz Lightyear Astro Blasters
Guardians of the Galaxy — Mission: Breakout!
Indiana Jones Adventure
It's a Small World
Pirates of the Caribbean
Star Wars: Secrets of the Empire
Sleeping Beauty Castle Walkthrough
What Should I Wear When It Rains at the Park?
Say it with us: a poncho! Although you're allowed to bring in an umbrella, you'll be more comfortable going hands-free (and less likely to poke someone in the eye). Add that to your rain boots and crossbody bag, and you've got it made for a fun, dry day. Keep in mind that Disneyland has umbrellas and ponchos that you can buy, but they come with a bigger price tag.
What Else Do I Need to Know About a Rainy Day at Disneyland?
It's highly suggested that you make restaurant reservations at the park in advance, so it might be a little challenging to change your spot on the short notice of a rainy day. So think about choosing restaurants from the start that are indoors. If it's raining, you'll be happy that you don't have to come up with a plan B, and if it's sunny out, you'll be thankful to escape the hot sun for a bit!