Yard + Parish Founders Share Eco-Luxury Black-Owned Brands
Yard + Parish Is the Eco-Luxury Shopping Destination Inspired by Black Beauty Rituals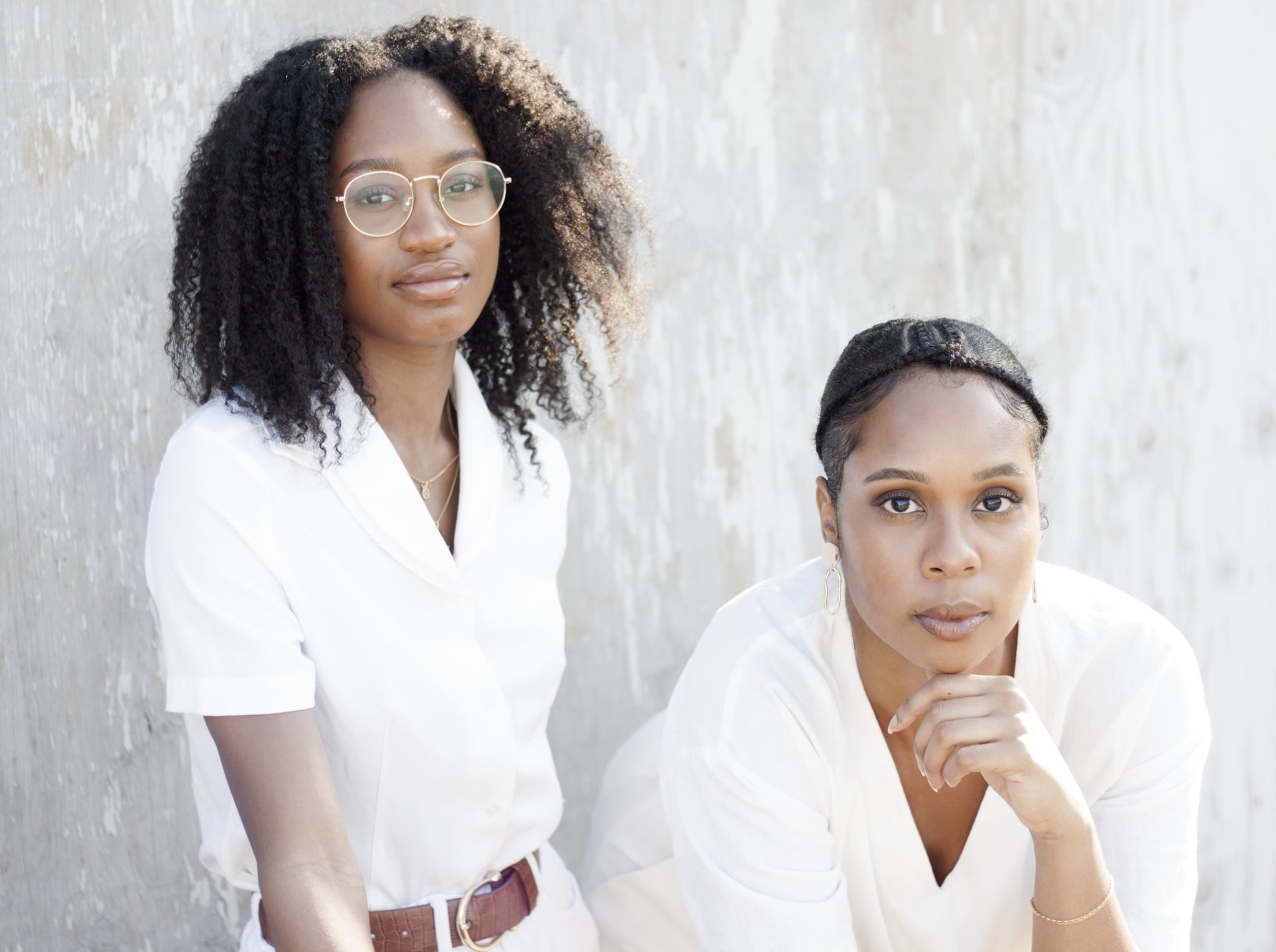 For Black women, beauty practices and rituals are as vital as the air we breathe. These practices manifest themselves from childhood: watching our mothers mix rich oils into natural perfumes and whipping shea butter concoctions into skin and hair protectants. Though this reverence for self-care through beauty practices has been longstanding in the Black community – studies show that Black people spend nine times more than their counterparts on beauty products – representation has been non-existent until now. Black beauty rituals have taken centre stage in the past few years in a way that has afforded many Black-owned businesses to flourish. One of them being London-based eco-luxury e-commerce platform Yard + Parish.
Founded by cousins Alesha Bailey and Samantha Newell in 2019, Yard + Parish solves a problem most Black people face when shopping – finding products made by us, and for us. The company's name is a direct homage to the cousins' Jamaican background and essentially means home. Yard + Parish carries products across fashion, beauty, wellness, and homeware. Walking down the aisle of major retailers 10 years ago, or even five years ago, it would be difficult to find Black-owned brands or quality products that cater to Black people. Today, this isn't the case; we are spoiled for choice with platforms like Yard + Parish, which houses a growing roster of over 40 independent and sustainable Black-owned brands.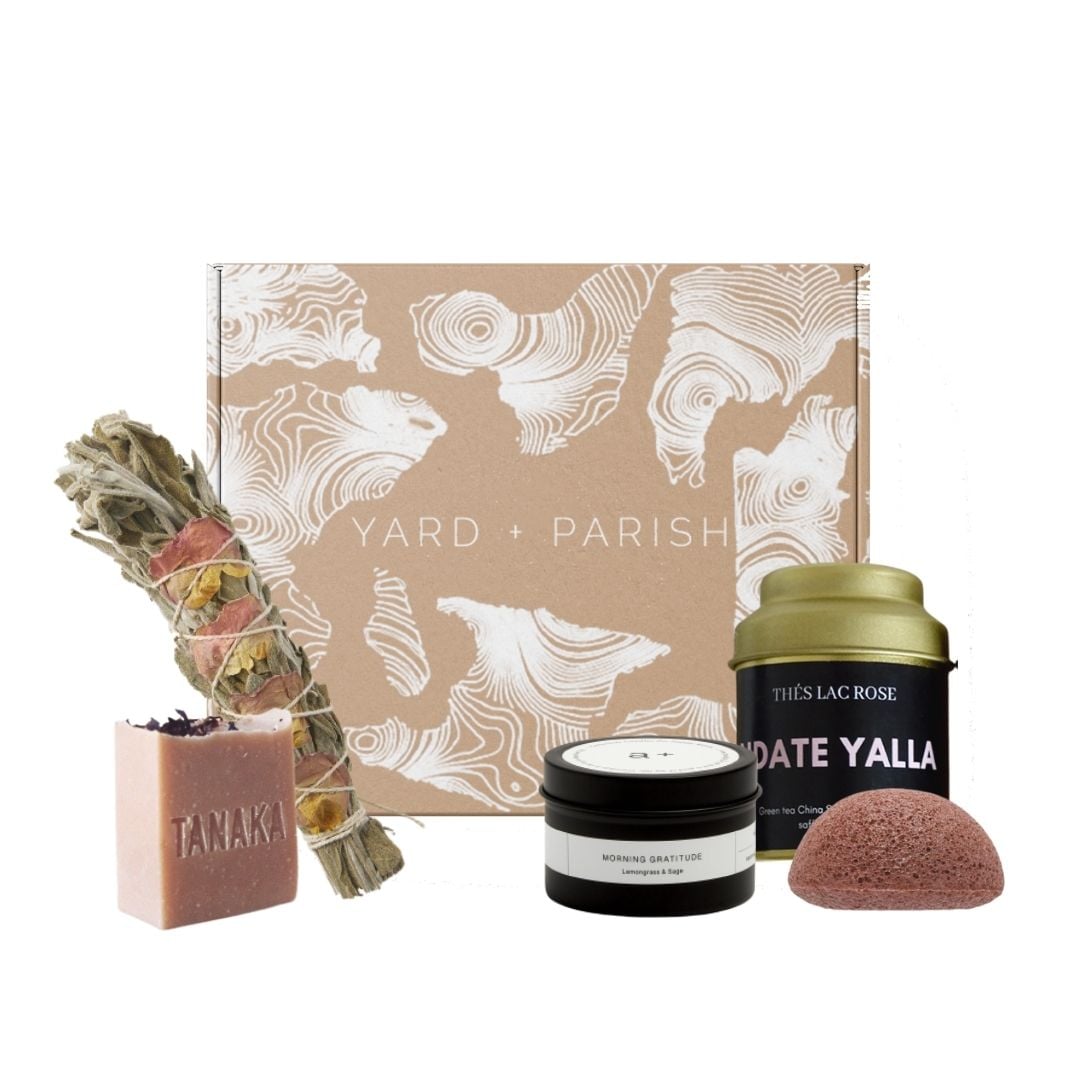 "Sam had just finished a master's in business creation, and I was in the middle of my African studies," said Bailey on what point in their individual journeys they decided to work together. As Bailey discovered more about her African heritage, she wanted to bridge the gap between the diaspora and proudly represent her people. Yard + Parish was somewhat of an obvious direction for the two beauty lovers, who knew first-hand the experience many Black women face in retail spaces. Sometimes big companies get our money because we simply cannot do better. No matter how terrible our experiences are in those spaces, we continue going back, bolstering ourselves each time for an onslaught of micro-aggressions, discrimination, or profiling. That sinking feeling of unwelcomeness many Black women feel is one of the many reasons Yard + Parish exists today. "I want to make shopping as a Black woman the best experience possible," said Newell. "It's long overdue."
Yard + Parish is for anyone and everyone, but it specifically caters to people who have never truly had access to the best products for melanated skin. The company partners with brands that operate at the highest eco-luxe level and prioritise sustainability. Sustainability has become one of the most important words in the human language in the last year or so, and its overuse – and sometimes misuse – isn't lost on co-founders Bailey and Newell. Their decision to make Yard + Parish 100 percent sustainable stems from the fact that the industry is changing, and they want to carve out a space for customers who are seeking products that consider the environment.
"Ultimately Black beauty has always had a sustainable element. It has always been in small batches. It has always been natural ingredients. It has always been derived from old practices that were taught to you by your mother. And so we really fit quite well as a community into that sustainability space because we know all about it," Bailey said.
Today, Black beauty rituals are no longer "othered", and instead big businesses are capitalising off of heritage practices that the founders grew up on. While it's great to see companies cater to Black customers by including ingredients that work well for our skin and hair types, Bailey and Newell think there is a fine line between appropriation and appreciation. "We remember visiting Jamaica as kids and not really appreciating some of the practices like cold showers, washing our hair with aloe vera, using raw coconut oil, or even going to the beach and using the sand as a natural body scrub," said Newell. "These things stayed with us, and it's interesting seeing them become super trendy." Not only do the Yard + Parish founders want to create a platform for women of colour to shop and feel comfortable, but they also stressed the importance of heritage stories. Telling personal stories about certain ingredients or practices from their childhood is a way to retain Yard + Parish's authenticity. When they use the phrasing 'For us, by us,' they truly mean it, as they share little pieces of themselves with their community.
The cousins have created their version of Black girl nirvana in the form of Yard + Parish, but it wasn't without struggle. As you'd imagine, seeking funding for a Black-owned business before the diversity and representation movement – which was inspired by the murder of George Floyd in 2020 – wasn't easy. Grants targeting Black-owned businesses or female-led businesses were not as easy to find as they are today. According to UENI's 2020 report, 32.37 percent of UK small businesses are woman-owned, a 15 percent jump from the last four years.
"It was terrifying. Even the language we used to talk about the community that we would be serving. We kind of had to tiptoe around certain words because we could see their [investors] hesitation in not understanding where we sat," said Bailey. The two remembered stressing that it would be an inclusive platform, but they wanted to focus on Black customers. "When we started, it was still kind of taboo to say something is Black-owned . . . there is a stigma behind it," said Newell. It's hard to even think back to a time when the Telfars, Fentys, Pat McGraths, Brandon Blackwoods, and Christopher John Rogers of the world didn't exist, but it wasn't that long ago. The stigma associated with Black-owned businesses is slowly dissipating, and in its place is a growing sense of pride. Black people and non-Black allies are seeking these brands out, and because of this demand, investors are understanding the asset of catering to a Black clientele.
"Black-owned businesses are seen as a risky investment, and we basically had to convince people that what we were doing was worth something . . . it's a weird feeling," said Bailey. Yard + Parish will continue to be a space that the cousins use to speak directly to Black consumers because it is their love letter to all the Black girls who never felt welcome, crave luxury, and simply want to feel special.
Image Source: Yard + Parish