Drake's Hair Charms Hint at For All the Dogs Release Date
Drake's Hair Charms Might've Just Given Away His Album Release Date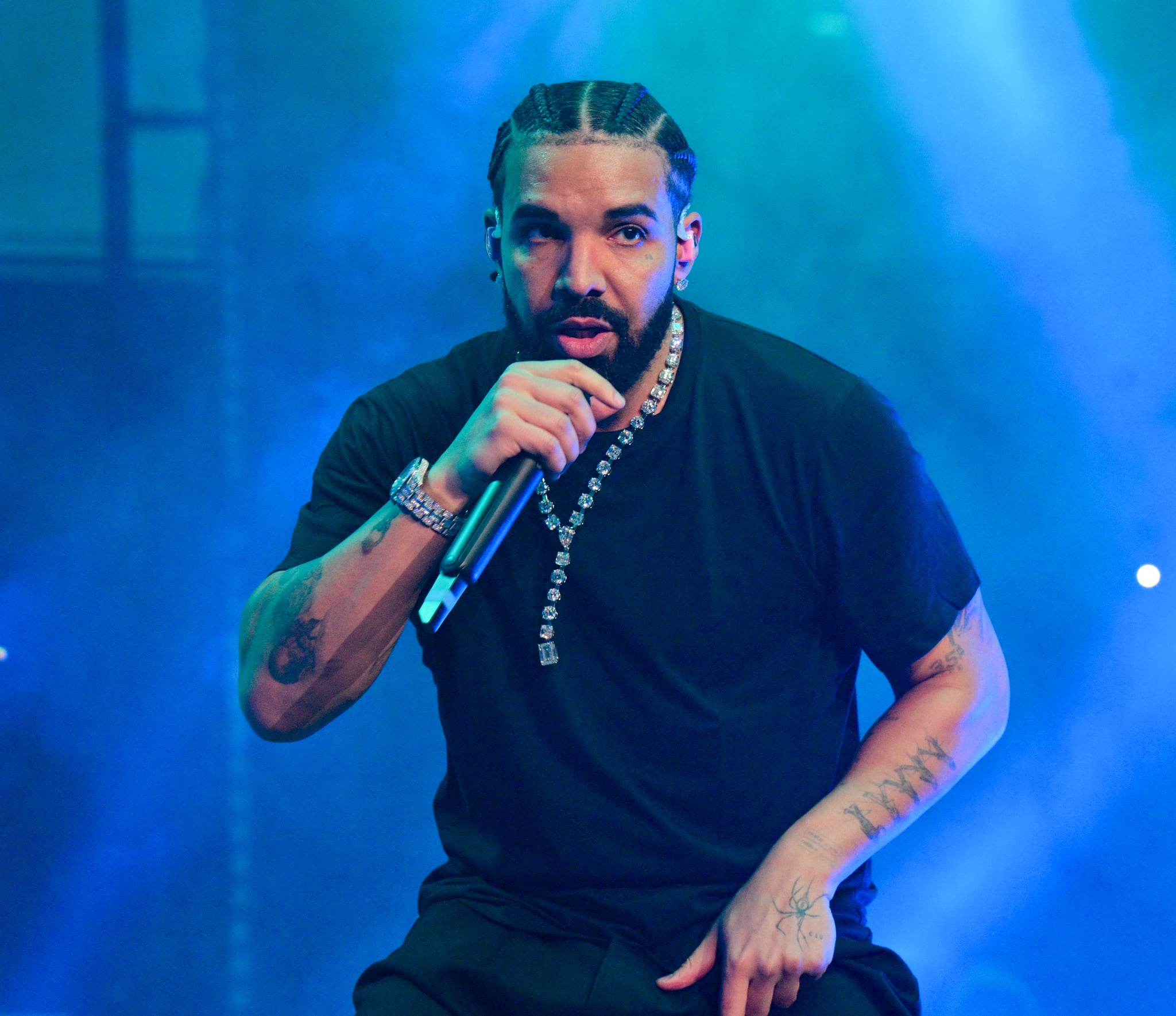 Eighth time's the charm. In anticipation of his eighth studio album, "For All the Dogs," Drake debuted some brand new hair accessories with a not-so hidden message. On Sept. 6, the rapper shared a photo on his Instagram Stories that showed him rocking rainbow hair charms in his braids, using the plastic numerals "0 9 2 2" to potentially suggest a Sept. 22 album release date. Although Drake has yet to confirm, he recently released the official "For All the Dogs" cover art, done by his son Adonis, so it's likely the actual album drop isn't too far off.
While this new look definitely seems a bit more pointed, Drake has never been one to shy away from a unique beauty trend. In July, he debuted bright pink aura nails, which were reminiscent of his 2021 "Certified Lover Boy" era, when he carved a tiny heart into his hairline and nearly broke the internet with viral side-swept bangs. So far, while performing on his It's All a Blur tour, he's stuck to the basics, wearing his signature braids, and even braiding Adonis's hair in a sweet August Instagram post. These charms are the first major departure we've seen since he announced the new album, which could be indicative of a larger message.
Historically, Drake prefers to announce his albums spontaneously, only ever dropping a few hints on social media (if you're lucky enough to catch on). While fans already know new music is coming this time around, Drake's hair might be the most obvious clue we've gotten about a release date so far. Sept. 22 also happens to be a Friday, which is when new music typically releases, so this theory is a strong one. In 2021, he announced "Certified Lover Boy" only four days prior, and in 2022, he dropped a few clues on his Instagram Stories right before releasing "Honestly, Nevermind." Could these hair charms be the big announcement we've all been waiting for? We'll know soon enough.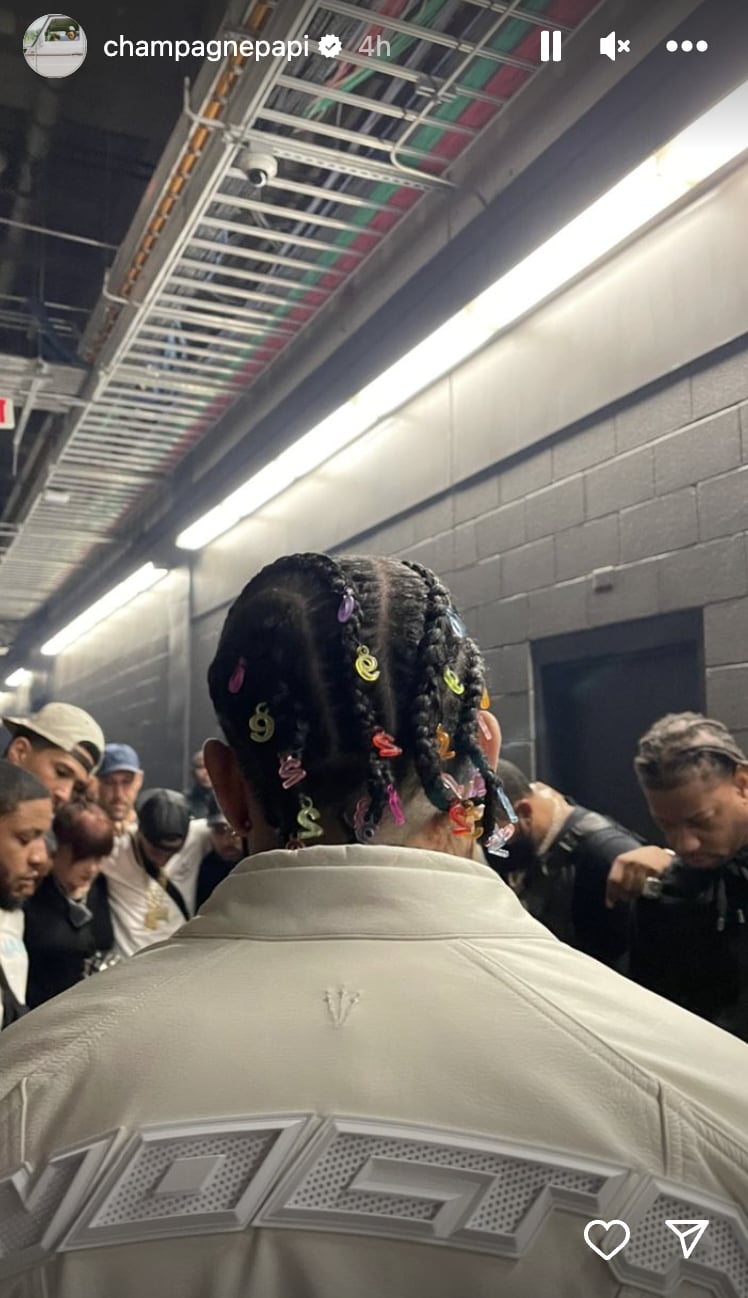 Image Source: Instagram User champagnepapi