Glossier Stretch Balm Concealer Review With Photos
The New Glossier Stretch Concealer Makes My Skin Look Filtered
As POPSUGAR editors, we independently select and write about stuff we love and think you'll like too. If you buy a product we have recommended, we may receive affiliate commission, which in turn supports our work.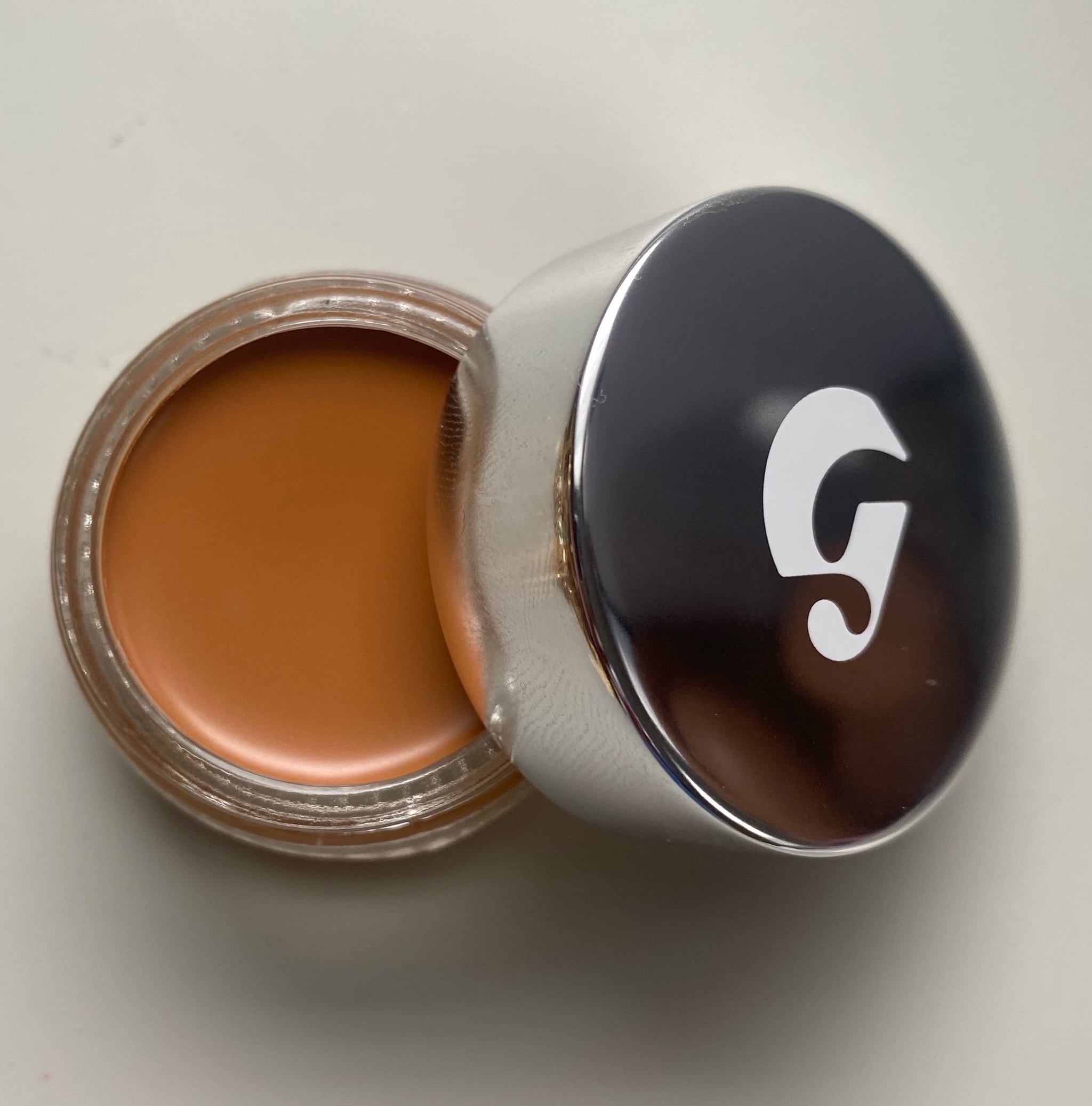 It wasn't long ago that I enjoyed watching '90s R&B videos with friends after school. Apart from the song and captivating visuals, there's one thing that spiked my attention above all: the makeup. The simple yet stunning looks that the likes of Aaliyah and Lauryn Hill appeared in were something I strived to emulate — and still do to this day. On my journey to champion makeup of the iconic decade, I found a new product that every beauty lover should have in their repertoire: the Glossier Stretch Concealer ($22).
While hiding blemishes and dark circles is a relatively easy step in any routine, not all concealers are created equal. Some don't blend very well, while others crease after just an hour of wear. Fortunately, Glossier's new balm concealer brightens my undereye area seamlessly without any issues.
The brand's newest product is a creamy concealer that deserves the hype just as much as the equally new Stretch Fluid Foundation. Before trying it, I'd only had experience with the Glossier You perfume from the brand (which I'm still obsessed with even after six years), so I admittedly didn't know what to expect. It ended up being the perfect product for every makeup style — whether you're trying to tap into the '90s like me or you love the minimalist beauty look.
Ahead, read my full review of the Glossier Stretch Concealer and find out why it's worth every penny.
About the Glossier Stretch Concealer
It's a cream concealer formula that's breathable and lightweight.
It comes in 32 foundation-matching shades with seven different undertones.
It's made with ingredients like elastic micro waxes to prevent caking and stiffening.
It has a dewy, natural-looking finish and offers medium coverage for dark circles and blemishes.
The formula layers well over any base product.
What I Like About the Glossier Stretch Concealer
From its rich formula to the tried-and-true results, I've officially joined the Glossier Stretch Balm Concealer fan club. Thanks to its adaptable mineral pigments, it's buildable for any glam and works well on bare skin, which is highly convenient for those days when you don't want to apply a full face of makeup but want to hide dark circles. Not only does it eliminate the artificial makeup look, but it's highly beneficial for your skin. It contains skin-care ingredients like avocado and jojoba oils to support the skin's moisture barrier. Meanwhile, wild rose berry and plankton extracts balance shine and maintain hydration.
I appreciated the brand considered all skin types and tones by providing a diverse range of shades. It caters to very light, deep, and medium tan skin, making finding my shade relatively easy. I wore Medium Tan 4 with a peach undertone that fit my warm complexion beautifully.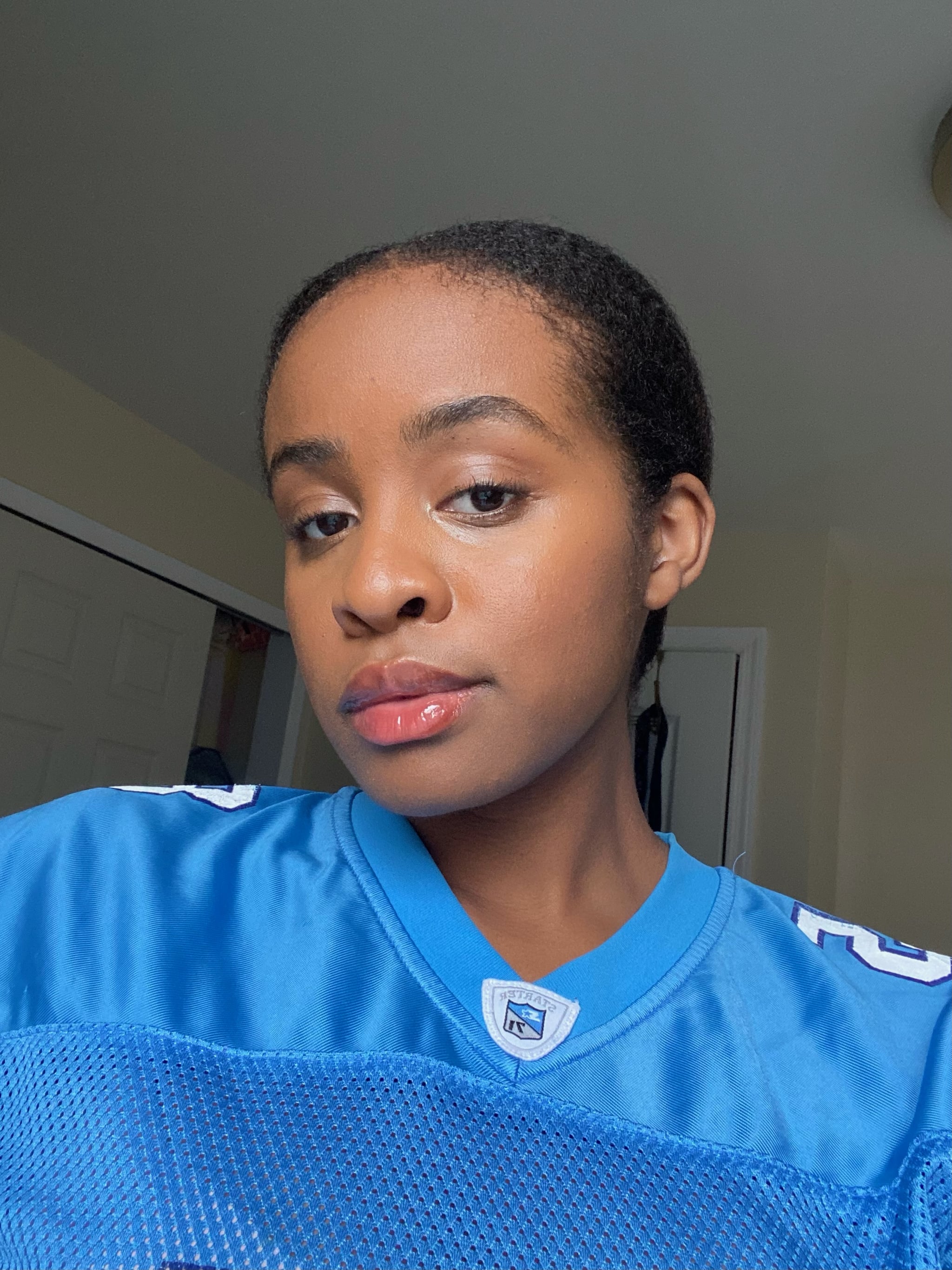 How to Use the Glossier Stretch Concealer
I've only used one other concealer for what feels like forever and I've always applied it with the built-in wand. However, since Glossier's comes in a small jar, I was forced to switch things up during application. So, I used my fingertip to dab the product into my undereye area. While using your fingers is suggested for blending, my beauty sponge worked more efficiently and helped me achieve that smooth, even finish.
If you prefer to use tools when applying your products, a small, fluffy makeup brush should also do the trick beautifully.
What to Consider Before Trying the Glossier Stretch Balm Concealer
Before you enter your card number to purchase Glossier's concealer, it's worth noting that the product is formulated with oils, giving it a hydrating but dewy finish. So, if you have normal-to-oily skin like me, you may want to add a small amount of setting powder on top for more of a matte finish.
Where Is the Glossier Stretch Fluid Foundation Available?
The Stretch Balm Concealer is available on the brand's website and Sephora.
Rating:
Image Source: POPSUGAR Photography / Naomi Parris