GXVE Can't Stop Staring Mascara Review: With Photos
This $20 Mascara Helps Me Fake Longer Lashes With Just 1 Swipe
As POPSUGAR editors, we independently select and write about stuff we love and think you'll like too. If you buy a product we have recommended, we may receive affiliate commission, which in turn supports our work.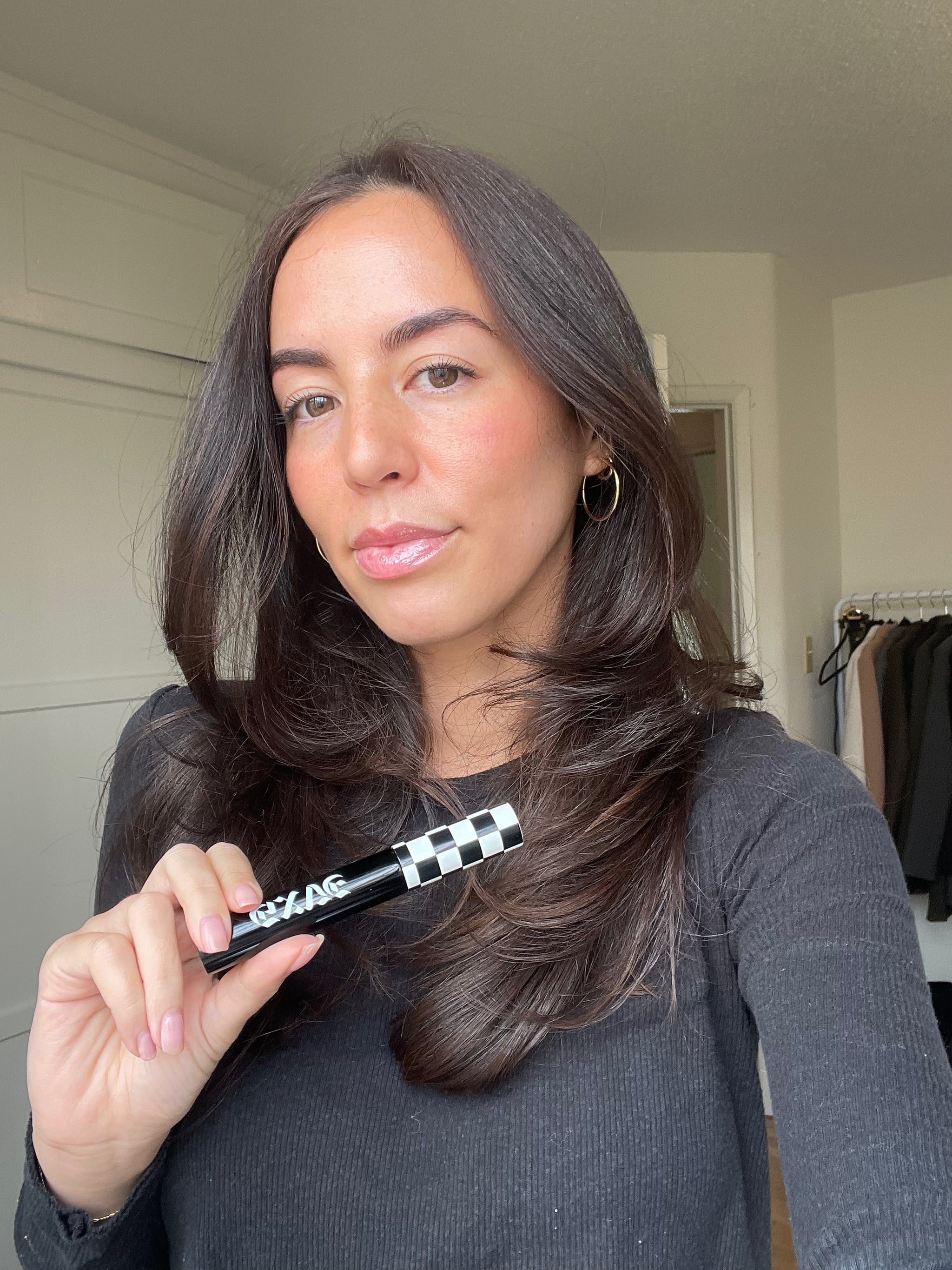 GXVE Beauty recently launched a new product: the Can't Stop Staring Clean Mascara.
It promises to lengthen, lift, and separate lashes.
One editor tested the mascara on her short, stubby lashes and is sharing her results.
A lot of things changed for me last year. My relationship of eight years ended (that one was a doozy), I moved cities, and I started wearing mascara more often. One of those might seem less important than the others, but trust me when I say, it was almost just as life changing. Mascara is one product that I know from experience can dramatically change my look in just a few swipes, but it's not something I used to wear very often — you're much more likely to see me sporting bronzer or tinted moisturiser.
Still, ever since moving to a new city, I've been spending more time out with friends and going on dates, which means I've found myself reaching for mascara at least five times a week. I thought finding a product that didn't flake or clump and lasted for hours would be difficult, but the GXVE Beauty Can't Stop Staring Mascara ($20) made it easier than I ever could have imagined.
About the GXVE Beauty Can't Stop Staring Mascara
The GXVE Beauty Can't Stop Staring Mascara is available in the shade Intense Black.
The formula is vegan, as well as cruelty- and gluten-free.
It's made with a castor-seed and argan oil blend to condition lashes and vitamin B, which can help reduce eyelash shedding.
It's long lasting, with no flaking or smudging.
What I Like About the GXVE Beauty Can't Stop Staring Mascara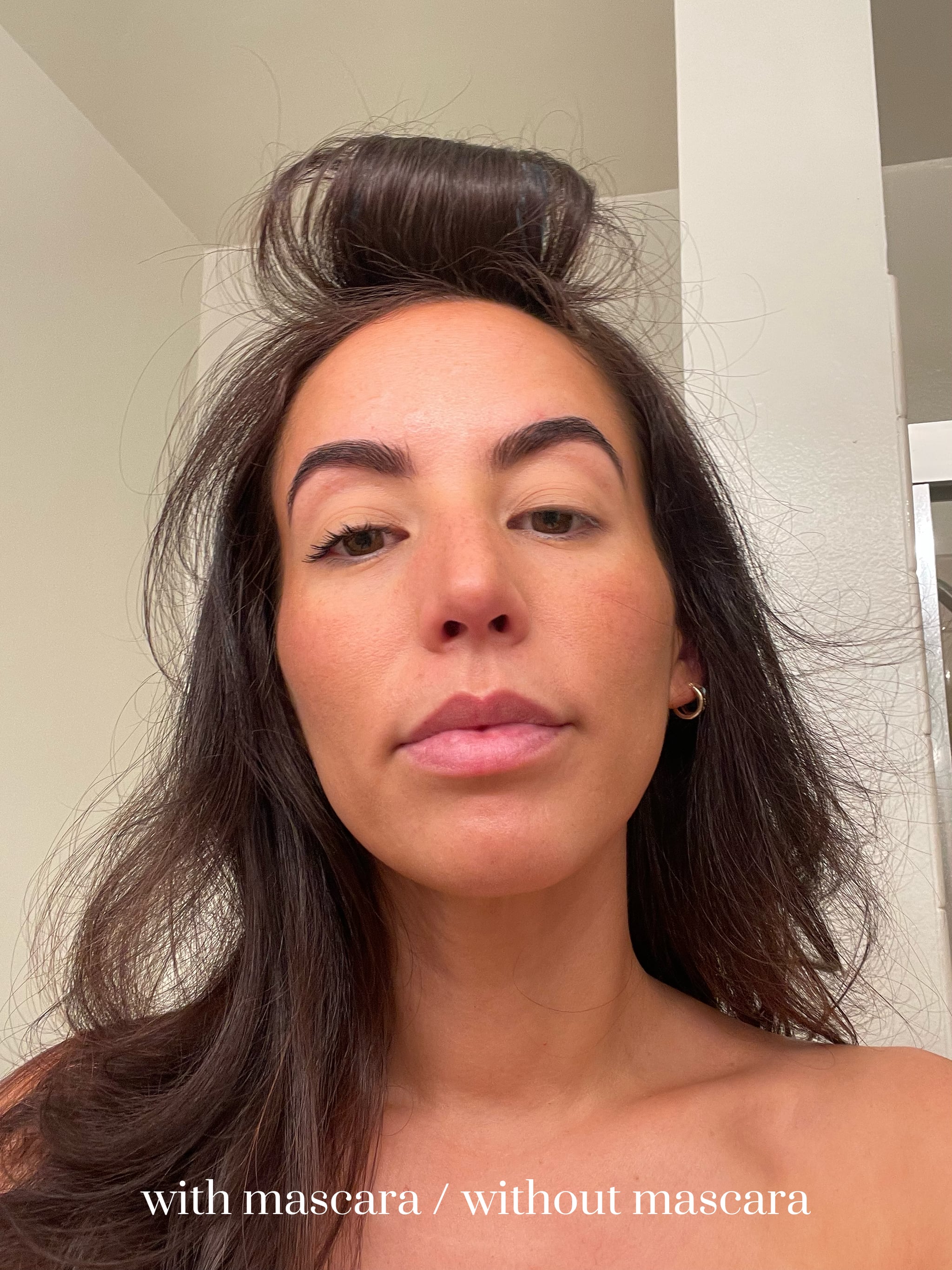 I have short, stubby lashes, so getting them to look full and long is always a struggle, but I've tested this mascara quite a few times, and I'm always happy with the end result. It lifts and lengthens my lashes easily, and I never have issues with clumping. During the day, I only need one swipe to lengthen, but I love that it's buildable so I can give my eyes a more pronounced look if I'm heading out for a date or meeting up with my friends.
It lasts well throughout the night without flaking or smudging underneath my eyes. I even wore it through a lengthy makeout session and had zero issues, which easily makes it a winner in my book.
Another plus? The packageing is super chic, and the checkerboard design makes it easy to spot and grab in my sea of makeup products.
How to Use the GXVE Beauty Can't Stop Staring Mascara
Whenever I use this mascara, I start out by curling my eyelashes for three to five seconds. From there, I position the mascara wand at the base of my lashes and drag it upward in a zigzag motion. When it's time to get the inner and outer corners, I hold the tip of the mascara wand (which is shaped into a sphere) at an angle and go over each lash individually. I don't typically apply mascara to my bottom lashes, but if I do, I just use the tip of the wand to make sure I don't use too much product.
The brand suggests if you want added definition to tightline your upper waterline with a waterproof eyeliner, which I have tried a few times and can confirm it works.
What to Consider Before Trying the GXVE Beauty Can't Stop Staring Mascara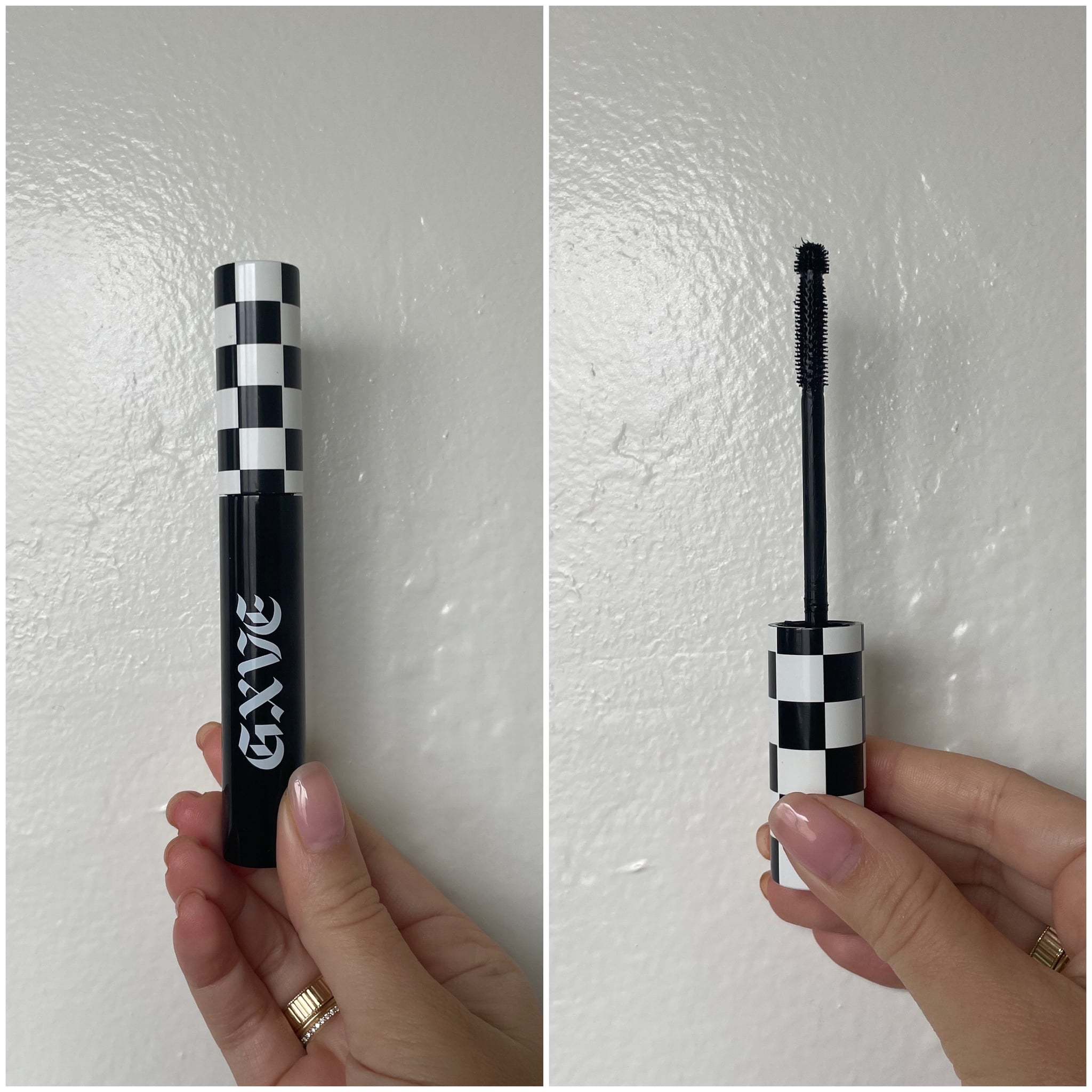 I would recommend this product to anyone who's looking to lengthen their lashes in just a few swipes. However, one thing to note about this product is that at first, the unique brush can be a little difficult to master. In the beginning, I kept poking myself with the sphere on the tip, but after some trial and error, I learned that I needed to hold the wand at an angle when I was nearing the inner corners.
You also might want to consider the price. The GXVE Beauty Can't Stop Staring mascara is $20, which is on par with most higher-end mascaras, but it's a bit pricey when compared to drugstore brands. Nevertheless, as I mentioned, just one swipe will lengthen your lashes, so a little product goes a long way.
Where Is the GXVE Beauty Can't Stop Staring Mascara Available?
The GXVE Can't Stop Staring Mascara is available on the GXVE Beauty website and at Sephora.
Rating:
Image Source: POPSUGAR Photography / Renee Rodriguez