Jada Pinkett Smith's Rose Gold Birthday Hair
Jada Pinkett Smith's Pink "Sherbet" Hair Is the Sweetest Birthday Surprise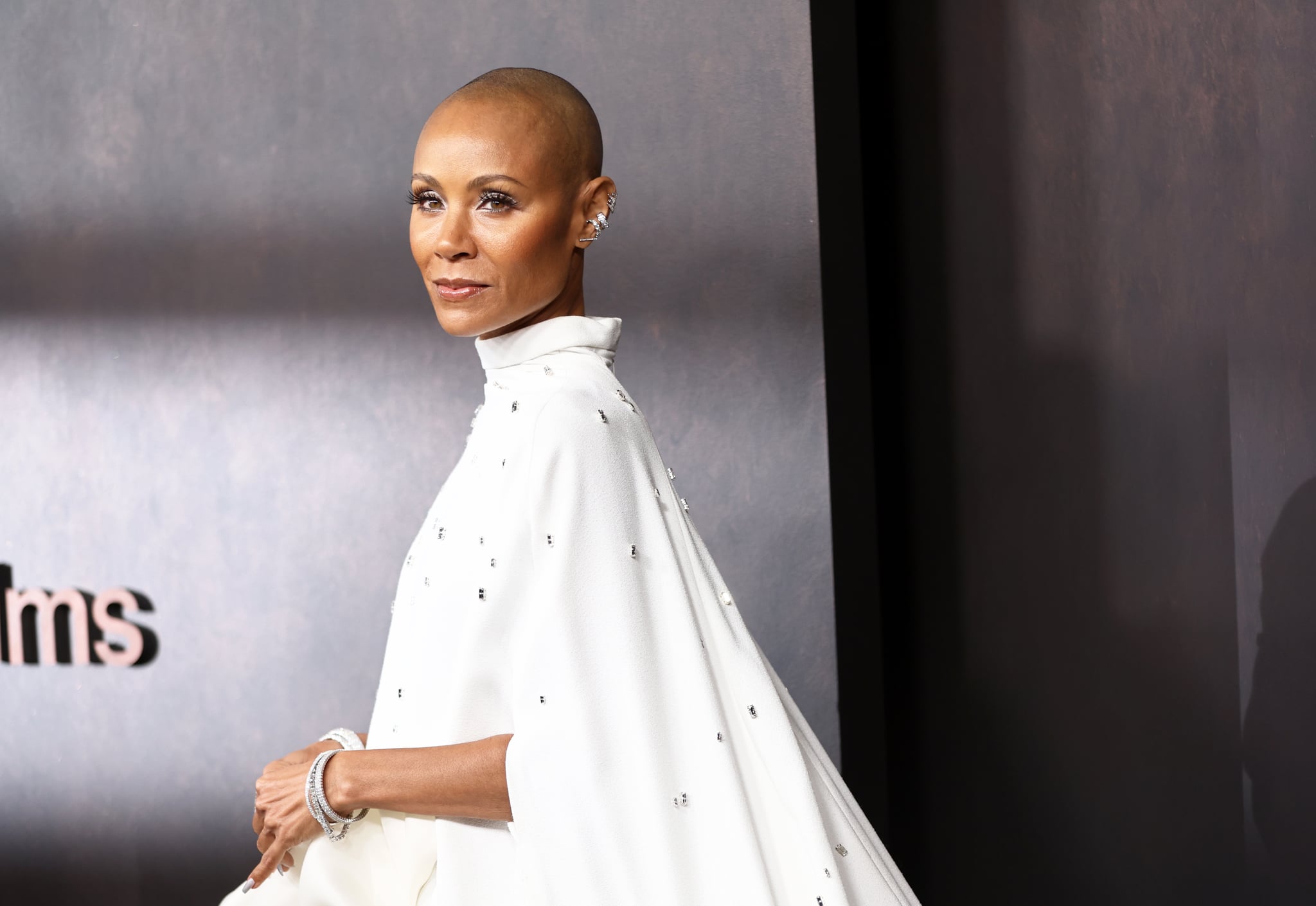 Jada Pinkett Smith is making the most out of Virgo season. On 18 Sept., the actor and talk show host kicked off her 52nd birthday with a brand new colour, dyeing her hair a subtle shade of rose gold. "This ain't noth'n but a birthday sherbet surprise within a Virgo sunrise," she captioned the post, posing for a celebratory selfie. In true Virgo fashion, Pinkett Smith ensured her minimalistic birthday nails matched her new sunrise-inspired palette perfectly. Pink toned makeup served as the finishing touch, complementing the rosiness of her hair, and creating a cohesive look.
Pinkett Smith's colour of choice is a more neutral take on your typical pink hair dye. Apart from the beautiful colour, this birthday hair also marked a beauty milestone. In December 2021, Pinkett Smith revealed her alopecia diagnosis — an autoimmune disorder that can lead to hair loss — and shared candid updates about her relationship with her hair. She explained that her alopecia is something she tries to embrace rather than hide, telling her followers she plans on embellishing a few of her patches with rhinestones. "I'm just gonna make me a little crown — that's what Mama's gonna do," she said. "Me and this alopecia are going to be friends . . . period!"
Since then, Pinkett Smith has shown her hair growth on social media, culminating in her rose gold birthday hair. "This here hair is act'n like it's try'n a make a come back," she wrote in August, when her hair was still platinum blonde. "Still have some trouble spots but — we'll see." Rest assured she'll try any hair colour her heart desires. See the full Virgo sunrise below.