Josh Wood Colour's Pink Quartz Glaze Review With Photos
Josh Wood Colour's New Pastel Glaze Is the Subtle, Colourful Shake-Up My Hair Needed This Summer
As POPSUGAR editors, we independently select and write about stuff we love and think you'll like too. POPSUGAR has affiliate and advertising partnerships so we get revenue from sharing this content and from your purchase.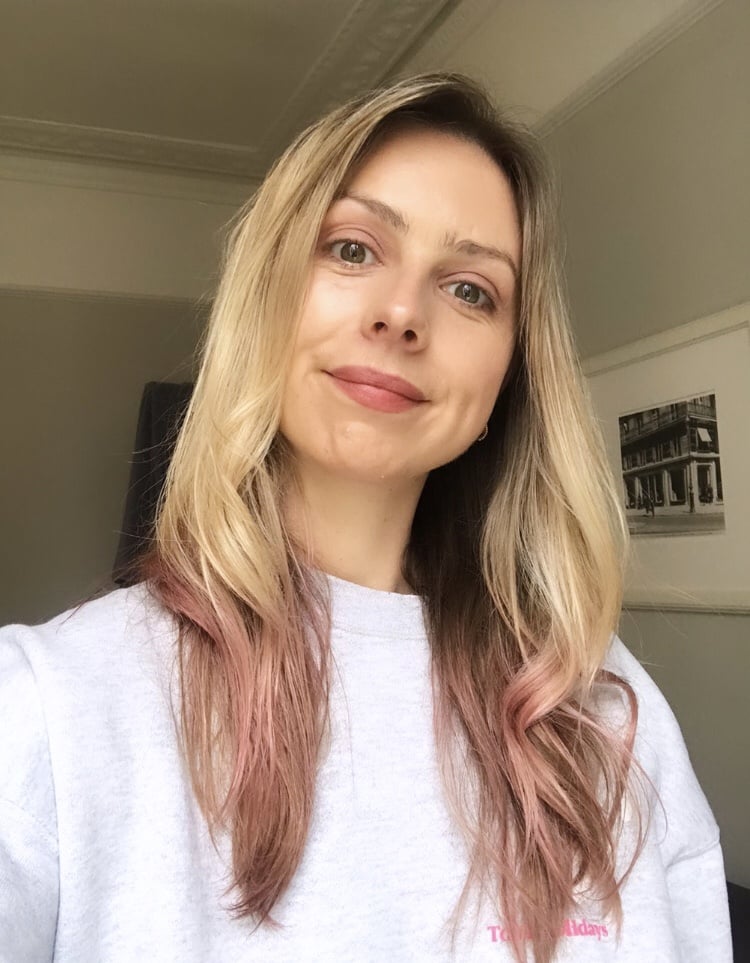 After months on end in sweats during the longest winter of all time and our lockdown haircut and colour well and truly neglected, summer feels like prime time to do something a little different with our strands. That's exactly what Josh Wood, colourist and founder of Josh Wood Colour, had in mind when he created his new vibrant Pastel Glazes (£19), launching in the UK this week. Wood's aim with this collection was "to give everyone the chance to get creative with contemporary colour tones without any of the commitment", he told POPSUGAR — and that's exactly what he achieved.
Adding three pretty pastel hues to his already incredibly popular line-up of hair glosses, Wood decided summer 2021 was the best time to give people the opportunity to have a little fun and experiment with temporary hair colour — and we can't help but agree. Luckily for us, there's no room for at-home hair disasters with the Pastel Glazes because the new dreamy hues might be vibrant, but they're totally foolproof. I decided that since I haven't strayed from my failsafe vanilla-blonde highlights for the best part of 12 years (and my lockdown hair was in desperate need of salvaging), I was long due an upgrade. With the promise of bright pastel hair dye and the benefits of a hair mask that could be done from home, I was in.
Much like the original gloss treatment (I swear by the Icy Blonde Gloss (£19) to refresh my regular blonde colour in between salon visits), the new semipermanent glazes (lasting three to five washes) act as a care and colour boost (in this case, imparting a bright shot of pastel colour), offering the same deep-conditioning and gloss-giving results as a hair treatment mask. The new shade line-up includes Pink Quartz (a vibrant rose), Blue Reef (an electric aqua), and Peach Blush (a chalky-toned coral) and offers the same nourishing properties whilst imparting a bright shot of pastel colour. They last up to six washes and can be intensified depending on the leave-in time.
Josh Wood's aim is "to give everyone the chance to get creative with contemporary colour tones without any of the commitment."
Ripping up the rulebook is something the colour expert has become synonymous with, and the pastel glazes are no exception. Wood told POPSUGAR that the inspiration comes courtesy of the vintage pastel shades he created at Marc Jacobs and Matty Bovan's spring/summer 2020 show, only this summer, it's all about creating sophisticated and wearable shades that encourage us all to have a little fun with our colour at home. Wood also stressed that the new glosses work best on bleached hair. While there are no rules with who can rock pastel hair, if you're not sure where to start when it comes to experimenting with a new colour, Josh Wood Colour offers a free virtual consultation service to help steer you in the right direction.
As for my post-lockdown hair transformation, I was nervous reaching for the brighter pink hue — the Pink Quartz Glaze — for two reasons: that my hair might stay pink forever, kissing goodbye blonde highlights, or that my hair health might suffer as a result. Thankfully, neither of these happened.
I turned to Instagram for inspiration, and judging by the sea of bright hair dye adding a welcome dose of colour and positivity to my feed, it seems like many of us are in the mood to mix things up as we head out of lockdown and into summer. Think: candyfloss tones, pops of parma violet, and fresh mint-green front and centre of the trend.
Still nervous, I decided to test the waters with a softer dip-dye effect, putting the long hair I'd acquired as a result of lockdown to good use. Dividing my hair into two low ponytails in order to create symmetry on each side and avoid any harsh lines, I quickly applied the bright Pink Quartz Glaze directly onto my just-washed and damp hair using the low pigtail on each side as a marker. I waited nervously for 20 minutes before rinsing out the dye.
I must admit that perfectly pink dip dye is not what I was expecting at all, given how haphazardly I applied the colour, but the result was amazing. It was lighter and less obtrusive than I was anticipating, concealing some of my overgrown highlights and in their place imparting a lovely splash of colour on my ends.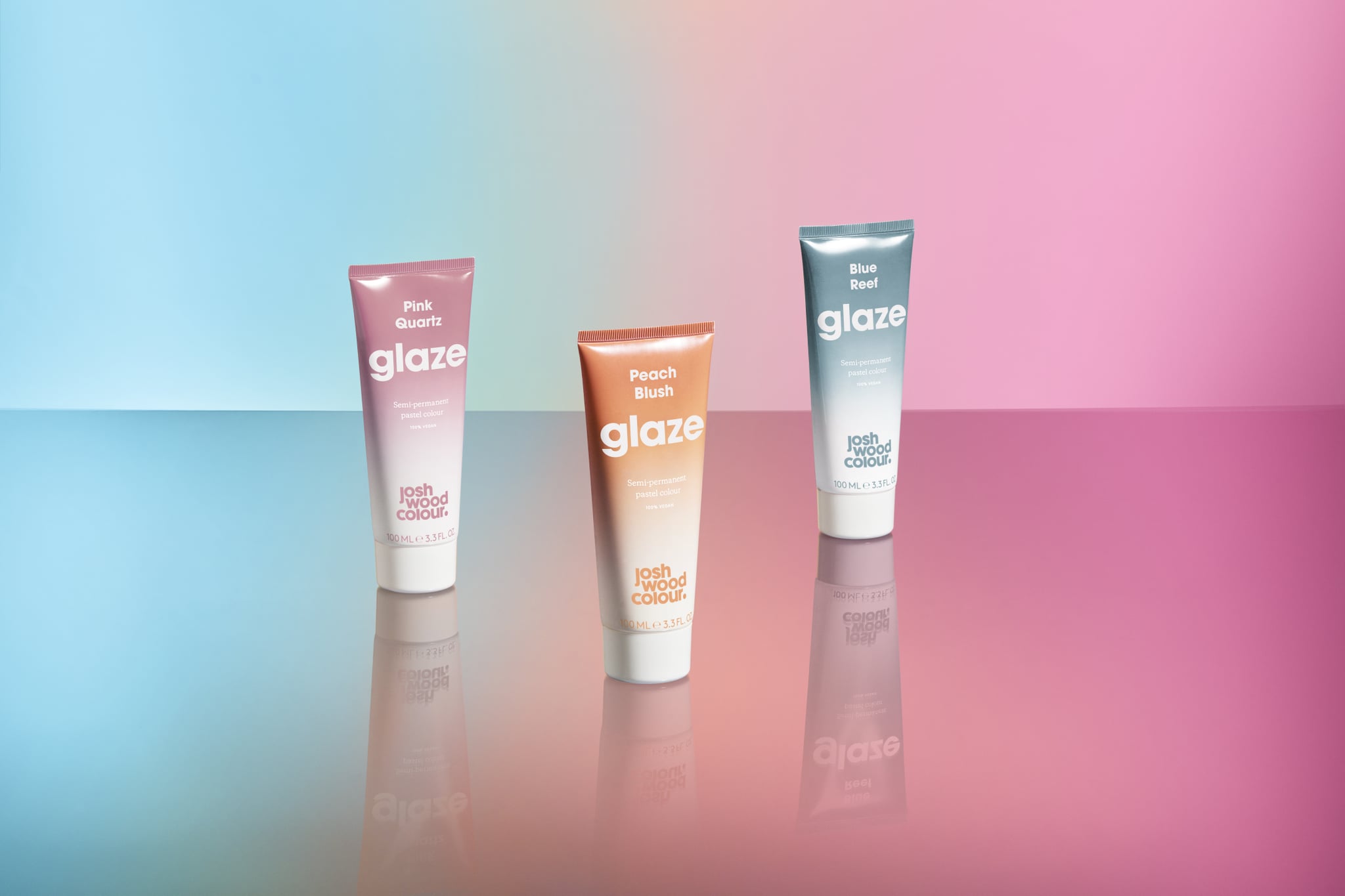 Now, let's talk about the formula. Temporary (and permanent), at-home hair dye often gets a bad reputation, which can put people off entirely. That's why these glazes are a completely different ball game. "I always think of the condition of the hair that I am colouring as a priority," Wood explained. "As pastel [shades] can only work on prelightened or bleached hair, this felt like a good time to deliver pastel tones that work as a great hair treatment at the same time." Working perfectly on my already-bleached base, my overly processed ends not only looked a pretty shade of pink but also felt softer, shinier, and more revived. This is thanks to hair-strengthening ingredients within the formula, including pequi oil, which is rich in fatty acids and helps improve damaged and bleached hair as well as reducing frizz and smoothing ends. While the hydrolysed quinoa (a powerful amino acid) in the dye provides shine-boosting and detangling benefits.
There is much to be said about a great hair colour and its ability to boost your mood, but this treatment really exceeded my expectations. Aside from hydrating my ends with its hard-working formula, for me, the best thing about these pastel tones is the feel-good factor. The splash of colour to match my newfound freedom was the exact shake-up my hair needed post-lockdown. Better yet, it was minimal effort and super quick from start to finish.
Josh Wood Colour Pastel Glaze launches in three new shades: Pink Quartz Glaze, Blue Reef Glaze, and Peach Blush Glaze, available at joshwoodcolour.com for £19.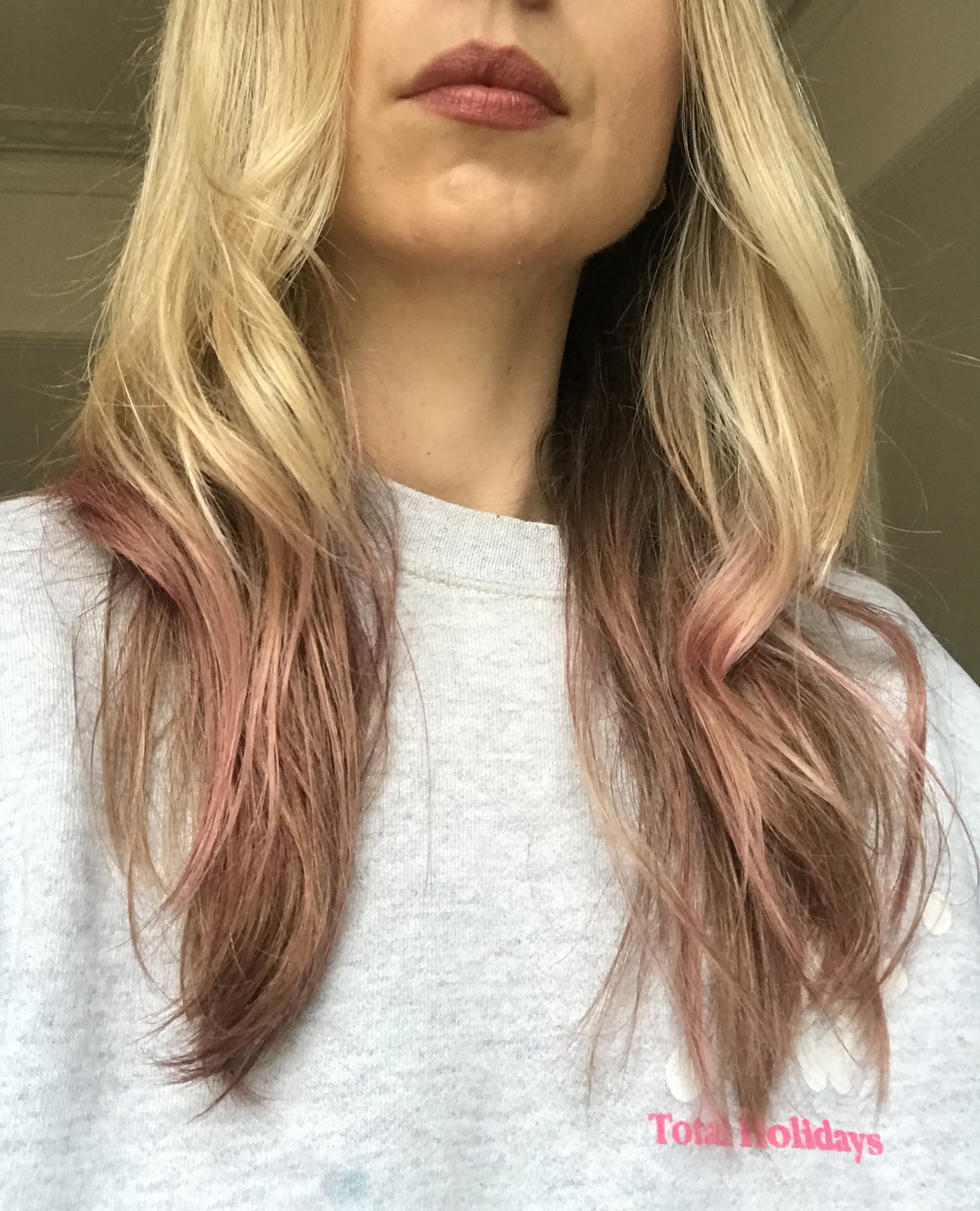 Image Source: POPSUGAR Photography / Amelia Bell