Kourtney Kardashian's Manicure With Travis Barker's Initials
Forget Roses — Kourtney Kardashian Just Dedicated Her Manicure to Travis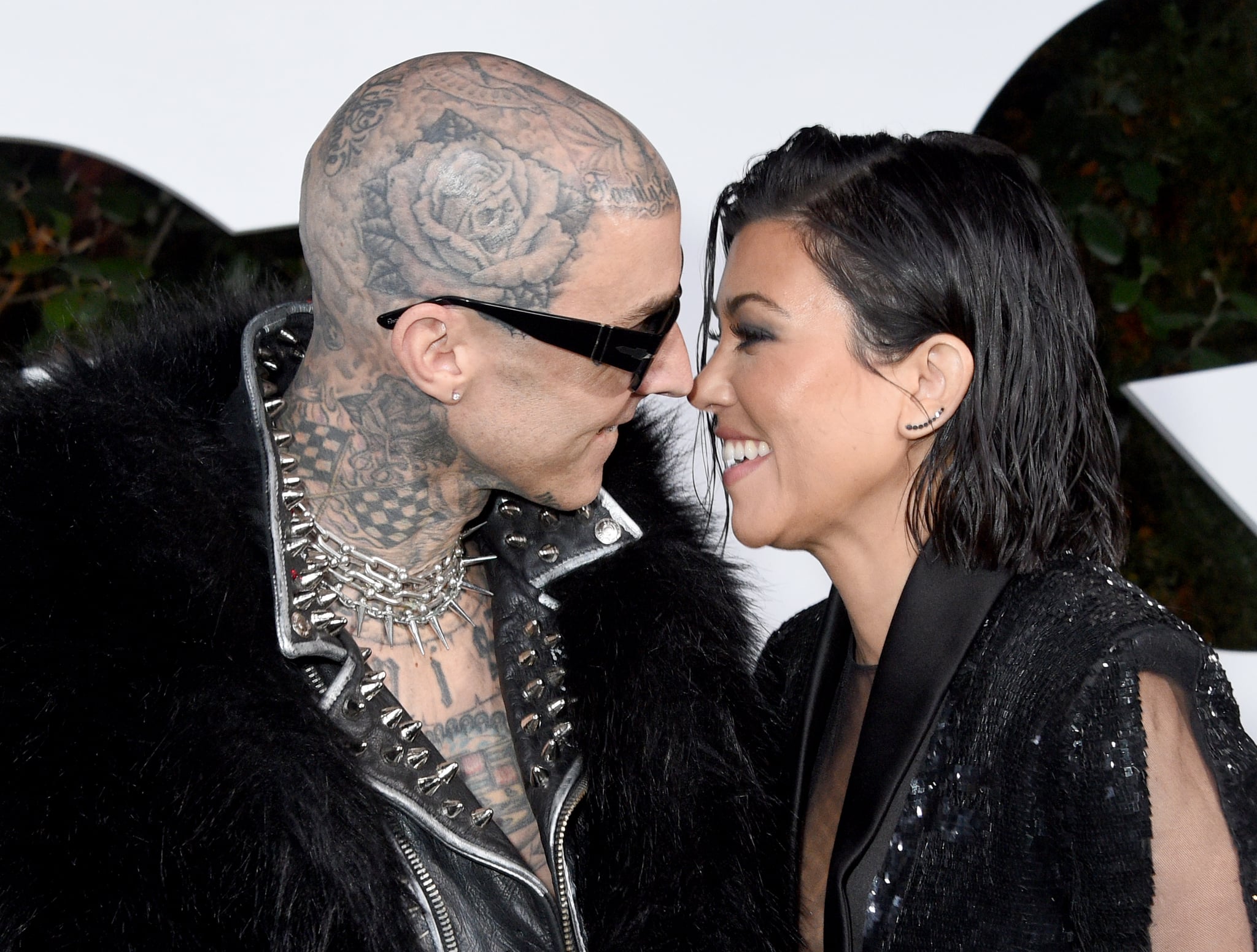 Image Source: Getty / Gregg DeGuire
Kourtney Kardashian wears her heart on her sleeve and her husband's initials on her nails. To kick off the season of love, Kardashian shared a photo gallery showing how she's celebrating with her partner, Travis Barker. The post featured a variety of romantic moments and memories, among them being Kardashian's eye-catching glossy red initial manicure with the letters "T" and "B" painted on top.
In keeping with her newfound edgy aesthetic, Kardashian's nail art featured Barker's initials painted in black using an ornate typeface with an Old English feel. The finished manicure looked similar to one from Jennifer Lopez, who previously celebrated her engagement to Ben Affleck with a delicate gold "J" and "B" placed on her ring finger.
Kardashian has also worn this trendy nail art herself in the past, matching with her husband and adding each other's initials on their fingers at the 2022 Met Gala. For that occasion, Kardashian wore a dark black "T" and Barker wore a "K," so that the respective letters came together perfectly whenever they held hands on the red carpet.
The couple's take on the trend was heartwarming at the Met Gala, while this red-hot version is a little more fiery. The manicure also makes for a touch on Valentine's Day. Read on for a better look at Kardashian's subtle tribute to Barker, and see if you'd ever try initial nails yourself.