Blake Lively and Ryan Reynolds Welcome Fourth Child
Blake Lively Subtly Reveals That She and Ryan Reynolds Have Welcomed Their Fourth Child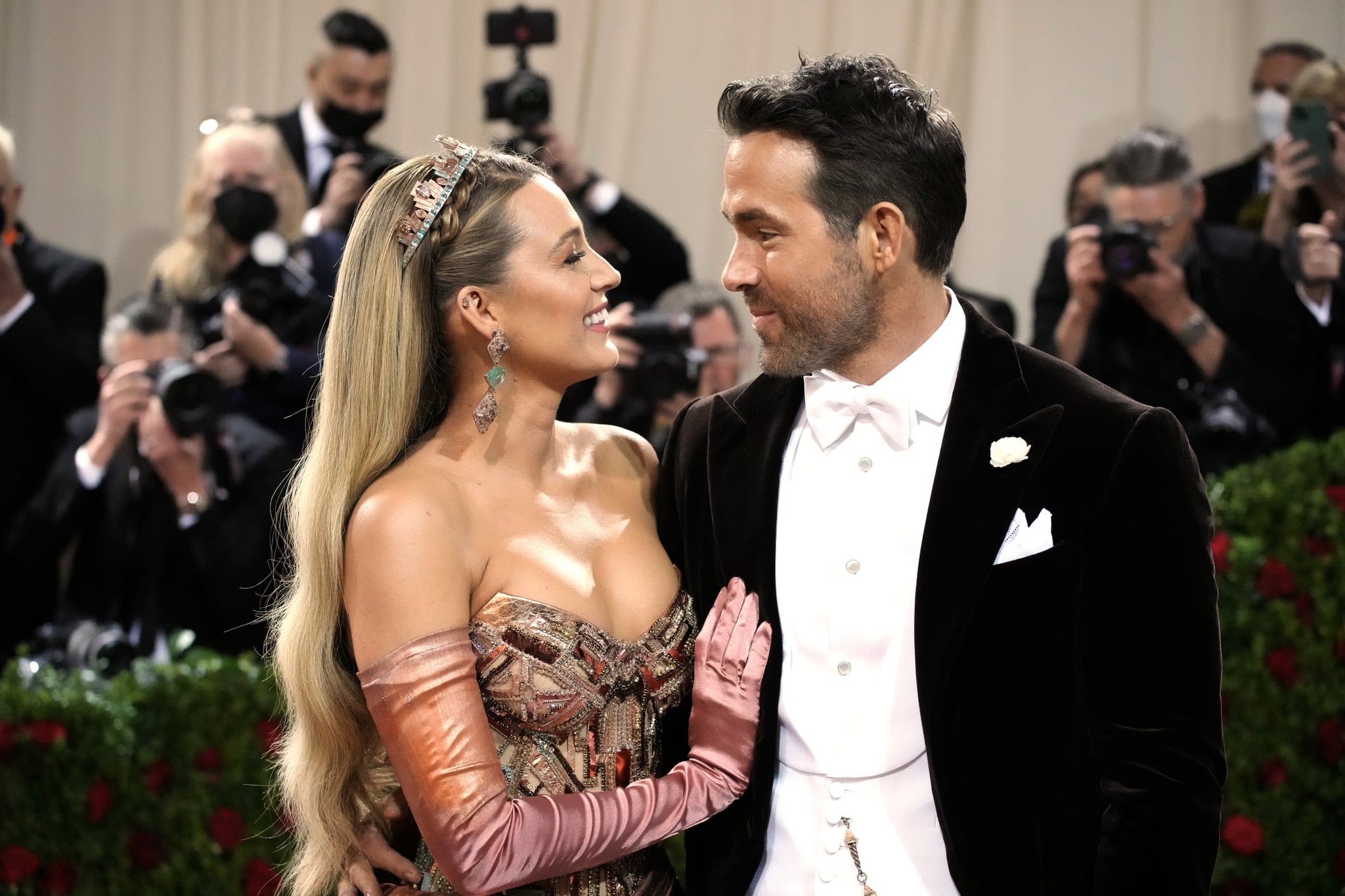 Blake Lively and Ryan Reynolds are officially a family of six! On 12 Feb., Lively confirmed, without directly confirming, that the couple's fourth child has been born. Sharing a Super Bowl Sunday Instagram slideshow, Lively posed alongside her husband and his mother in one picture, and the "Gossip Girl" alum was noticeably sans-bump. In her caption, Lively wrote, "Puppy Bowl Sunday 2023🥘 🍲 🥧 been busy." Other photos in the slideshow were just mouth-watering dishes.
News that the pair was expanding their family first broke back in September when Lively debuted her baby bump at Forbes's Power Women's Summit in New York City. Two months later, Lively raved about what a great dad Reynolds is when he received the 36th American Cinematheque Award in Los Angeles. During her speech, Lively credited her husband's native Canada for helping instil him with "stunning qualities" — "heart, his philanthropy, his humour, his integrity, his unmatched work ethic," as per The Hollywood Reporter. "Giving back to the country that gave him his life is critical to who he is as a person," she said.
"It was essential to keeping him grounded, to keeping him sane, to keeping him him," Lively continued. "And now I am his home and our girls are his home. And just like that 19-year-old boy, he races home. Whether it's from across the globe or a meeting across the street, he is hard-wired to get home. If he came home from set not in his wardrobe, we would be very concerned. Soaked in mud, fake blood, real blood, prosthetic scars, superhero suits, tap shoes, or clown makeup, daddy always comes home."
Lively and Reynolds first got together in 2011 and they wed a year later. Their newborn joins their three daughters, James, 8, Inez, 6, and Betty, 3.