Jamie Lee Curtis Sends Lindsay Lohan Gifts For Her Son
Lindsay Lohan Reveals the Sweet Gifts Jamie Lee Curtis Sent For Her Newborn Son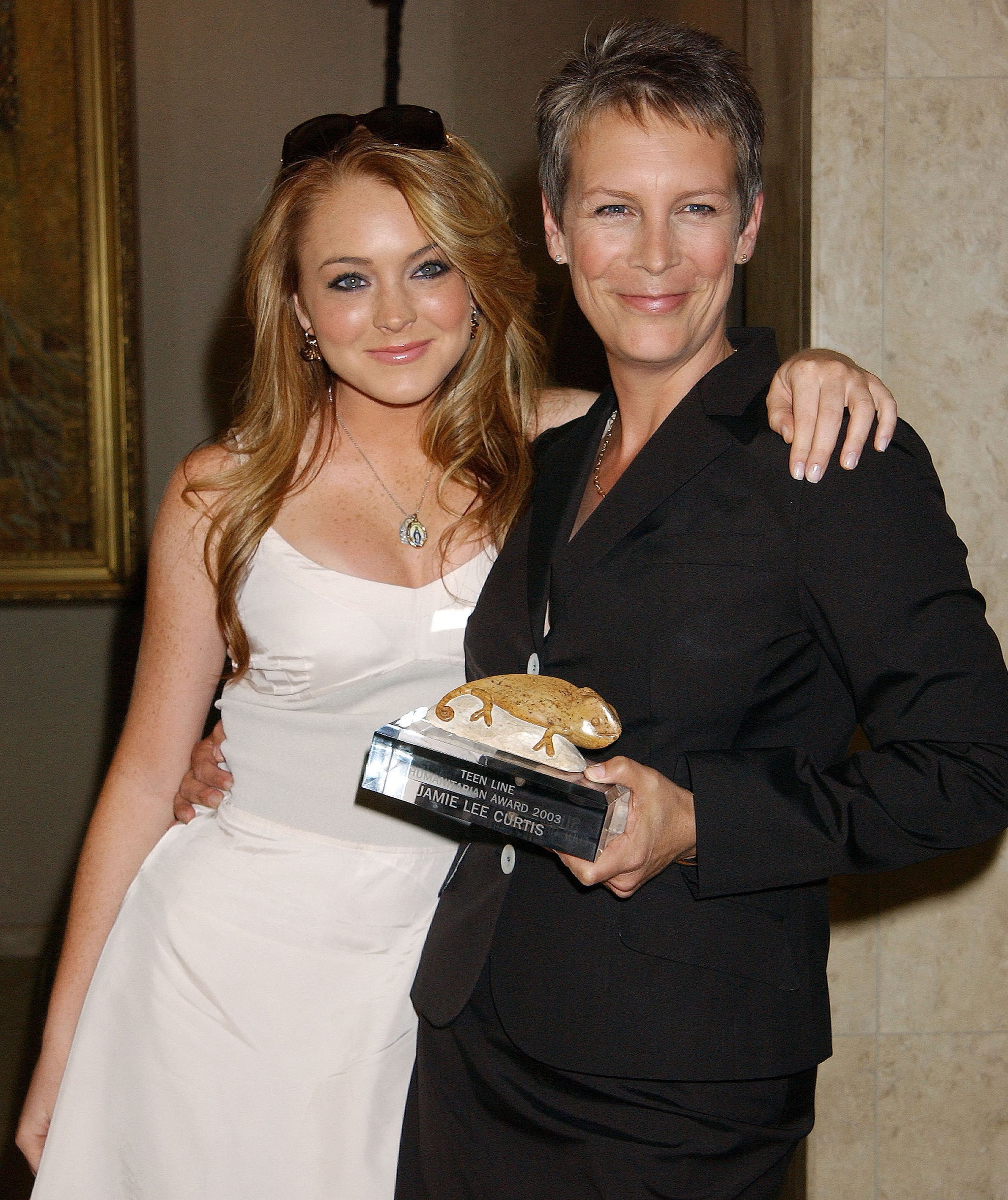 Jamie Lee Curtis can't contain her excitement over Lindsay Lohan giving birth to her first child. On 17 July, hours after news broke that Lohan and husband Bader Shammas welcomed a baby boy named Luai, Curtis posted a sweet Instagram tribute to congratulate her former "Freaky Friday" costar. "MAGIC MONDAY! My movie daughter just made me a movie grandmother," the Oscar-winning actor wrote alongside two throwback photos. "Blessings to Lindsay and Bader for the birth of Luai!"
Curtis's celebration for Lohan continued on 31 July as she sent the latter a bundle of sweet gifts for her son. That day, the new mum posted a photo of the thoughtful presents on her Instagram Stories. "Thank you @jamieleecurtis," wrote Lohan (via People), showing off a spread of children's books that Curtis sent, including ones the actor wrote herself.
Curtis and Lohan memorably portray a mother-daughter duo that switch bodies in the 2003 film "Freaky Friday." The costars have remained close in the two decades since. In fact, Lohan turned to Curtis for advice on balancing work with motherhood while she was pregnant. "I spoke to Jamie Lee Curtis recently and she was like, 'You just bring the baby with you and everything will be fine,'" she told Allure in the publication's June cover story. Curtis has also been supportive of Lohan's acting career through the years, proudly promoting her Netflix holiday film "Falling For Christmas" on Instagram. "My little girl is all grown UP!" she wrote alongside the movie poster last year.
Lohan and Curtis are expected to reprise their roles as Anna and Tess Coleman in the "Freaky Friday" sequel, which was officially greenlit in May. Leading up to the announcement, both actors said they were fully on board with revisiting the body-swap comedy. Curtis told the New York Times that she fielded countless questions about a potential sequel during the "Halloween Ends" press tour in 2022, leading her to advocate for the idea. "People wanted to know if there was going to be another 'Freaky Friday.' Something really touched a chord. When I came back, I called my friends at Disney and said, 'It feels like there's a movie to be made,'" she said.