Jason Momoa and Emilia Clarke Reunite at Sundance
Jason Momoa and Emilia Clarke Reunite Khaleesi and Khal at Sundance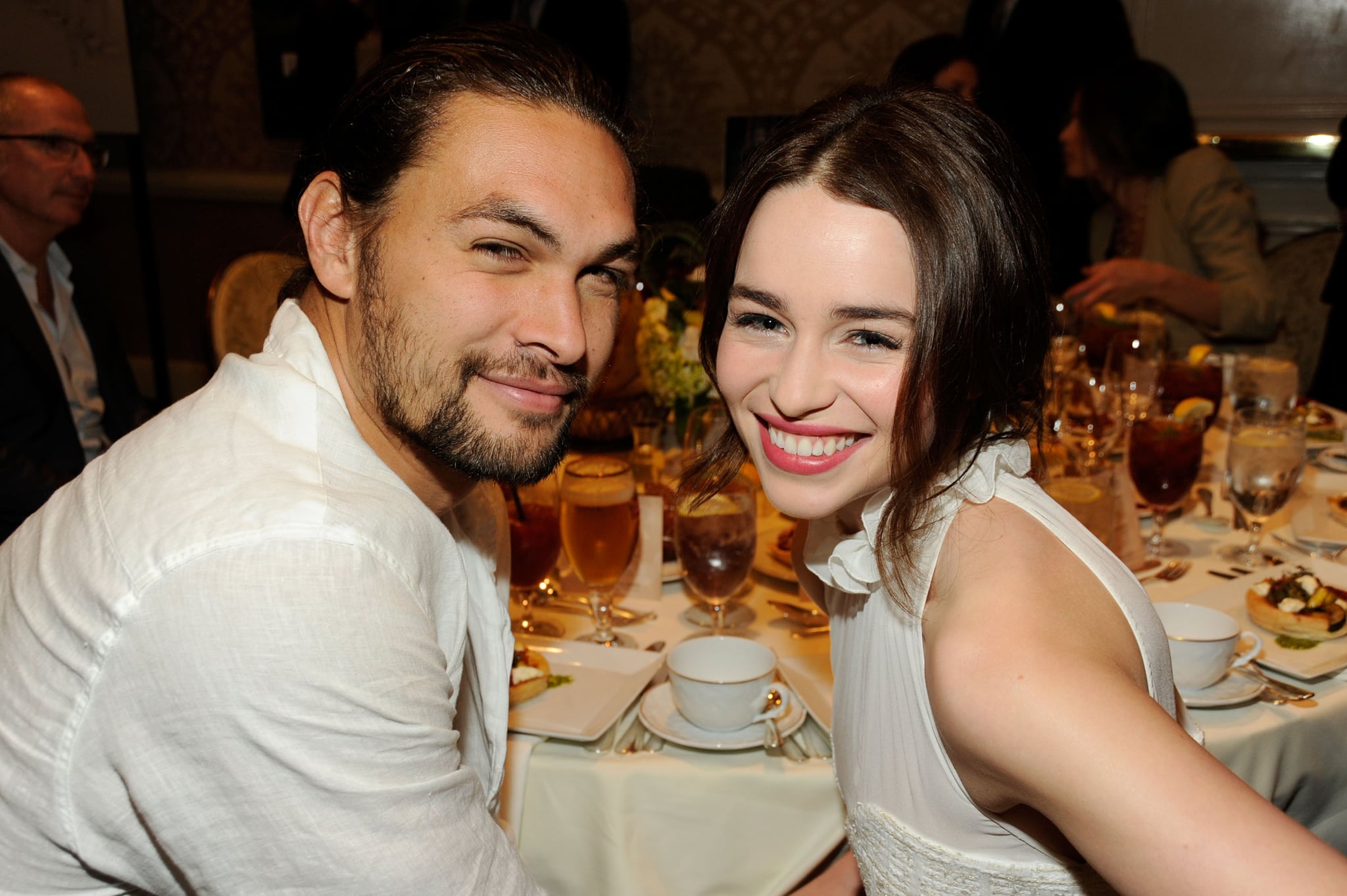 Image Source: Getty / Frazer Harrison
"You shall return to me, my sun and stars." Emilia Clarke and Jason Momoa recently reunited while attending the Sundance Film Festival in Park City, Utah. In an Instagram gallery from 25 Jan., Clarke shared photos from the mini "Game of Thrones" reunion with her former costar. Momoa memorably played Khal Drogo, lover to Clarke's Daenerys Targaryen, in the hit series, although his character didn't make it past the first season.
Clarke wrote in her caption, "Oh thank you @sundanceorg for making me feel like a Khaleesi all over again!" The actor also included photos of herself standing by a fire pit, in an apparent nod to her powerful character. "(Complete with fire that I learnt I can't walk through)." She added, "What a snowy wonderland of people I love and admire with films that bring the HEAT!"
Clarke braved the cold weather for the premiere of her new film, "Pod Generation," in which she and her costar, Chiwetel Ejiofor, play a couple dealing with futuristic technological developments that allow for the creation of artificial wombs, or "pods." Momoa, on the other hand, came to discuss his upcoming documentary, "Deep Rising," about the controversy surrounding ocean-floor mining.
Fans of the show were quick to express their excitement after seeing the two together again, especially since Momoa's screen time was cut relatively short. Although a couple in "Game of Thrones," Momoa and Clarke have actually been close friends ever since they met on set. Momoa even refers to Clarke as the "moon of my life," just like his character in the series.
After he left the show, Momoa continued to cheer Clarke on from social media, writing captions like "Greatest role I ever played. I love watching the moon of my life F*ck sh*t up. @emilia_clarke Couldn't have done it better baby so proud." In a 2019 rendition of Vanity Fair's Lie Detector Test, Clarke also admitted she paid to see "Aquaman" to support Momoa. And if this post is any indication, the love between the former costars still runs strong.