Ellen Pompeo's Reaction to Sandra Oh's Emmy Nomination
Ellen Pompeo Congratulated Sandra Oh on Her Emmy Nomination, and We're Weeping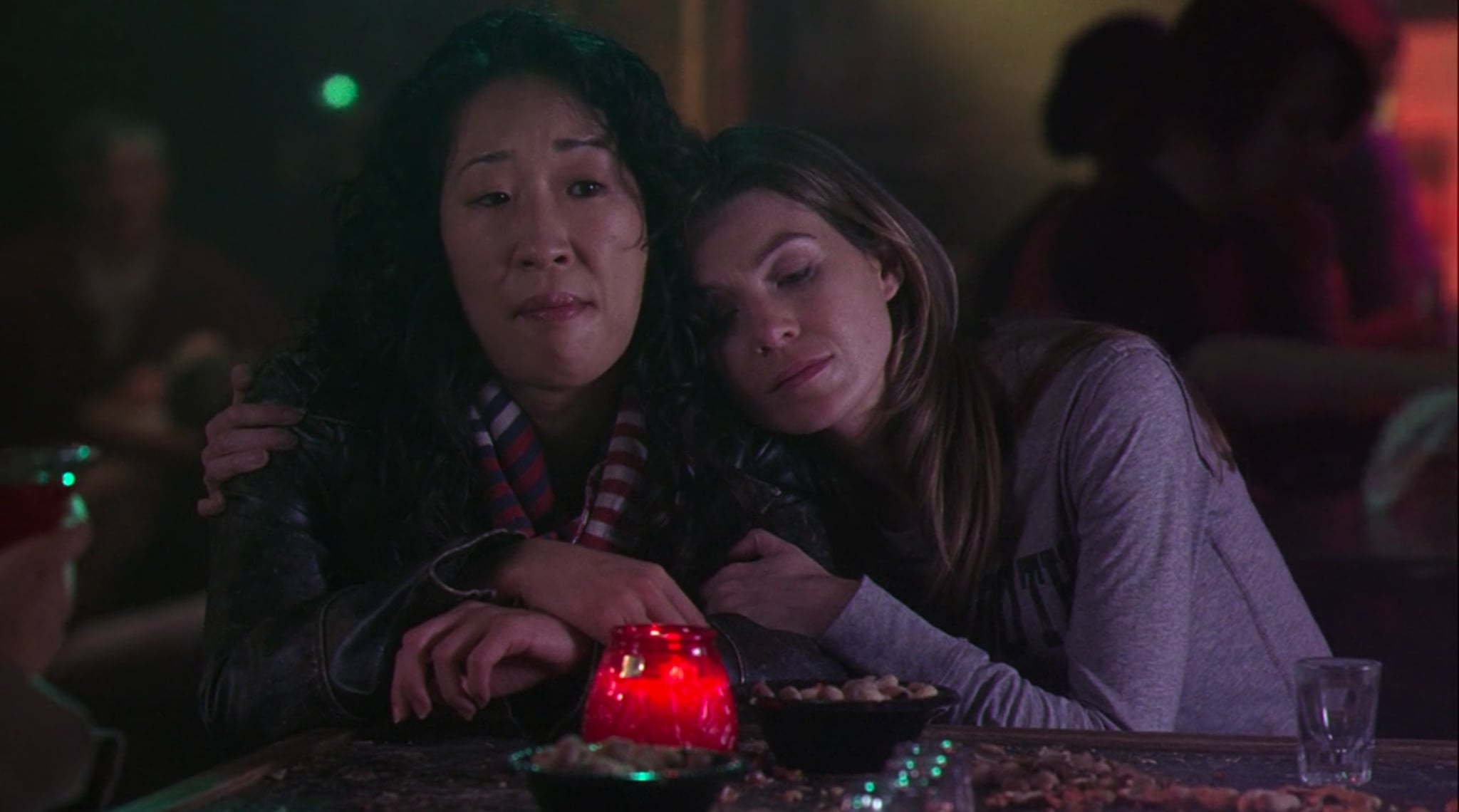 This week, the nominations for the 2018 Emmy Awards came to light, and Sandra Oh received a best lead actress nomination for her exceptional work on Killing Eve. Wait, correction: Sandra Oh made history with her best lead actress nomination, becoming the first Asian woman to have earned a nod in the category. In response to the news, the internet at large was overflowing with praise and excitement for Oh, who, understandably, was pretty gobsmacked herself. But here's the best part: there was a very special person among the chorus of voices congratulating Oh: her former Grey's Anatomy costar — Ellen Pompeo!
Yes!!! So incredibly happy for @IamSandraOh who deserves this more than anyone..No one can touch this girls dedication to story telling or her talent. https://t.co/ObpaOk0SKe

— Ellen Pompeo (@EllenPompeo) July 13, 2018
I was not on my phone yesterday and clearly missed ALOT!!! Congratulations @IamSandraOh this is beyond well deserved and your history making is incredibly moving. Can't wait to hear your speech!! Which will have us in tears and laughing at the same time no I'm sure..😘 https://t.co/q8Wv6VoakR

— Ellen Pompeo (@EllenPompeo) July 13, 2018
Pompeo sent out not one but two glowing tweets for Oh. To be frank, I was crying before I finished reading the first one. It's been quite some time since Oh's character, Cristina Yang, left Grey's, and chances are pretty slim that she'll return any time soon. But the love for Cristina and her unforgettable friendship with Meredith is eternal. And since Cristina is Meredith's person, we imagine this is exactly how this whole thing would play out in the fictional Grey's world. Life does imitate art, after all. We're rooting for you, Sandra Oh!