Eris Baker Talks About This Is Us Flash-Forward With Tess
The Actress Who Plays Tess Had No Idea About the Shocking Flash-Forward on This Is Us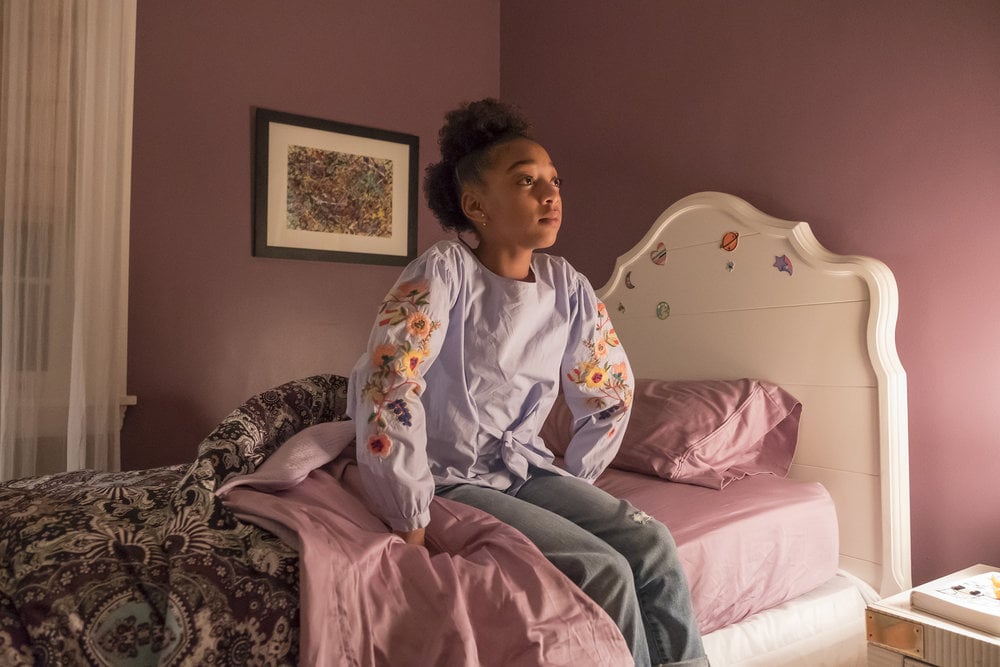 This Is Us has had some pretty big twists over the past two seasons, but few compare to the flash-forward with Tess and Randall during the "Super Bowl Sunday" episode. While the scene was quite shocking for fans, it was also shocking for the actress who plays young Tess, Eris Baker. We recently sat down with the talented 12-year-old, and she revealed that she found out about the flash-forward when the audience did. "I actually did not know about the flash-forward, but I did know that there was going to be an older Tess," she admitted. "I did not that she was going to have any interaction with Randall at all. That was really surprising."
She actually didn't even get to meet the older Tess, played by actress Iantha Richardson, until after the fact! "I met her after she even did the scene," she explained. "But I have to say that she played it so well. She's such a nice person, and it's crazy how we look alike." Seriously, though, the two could pass for actual sisters.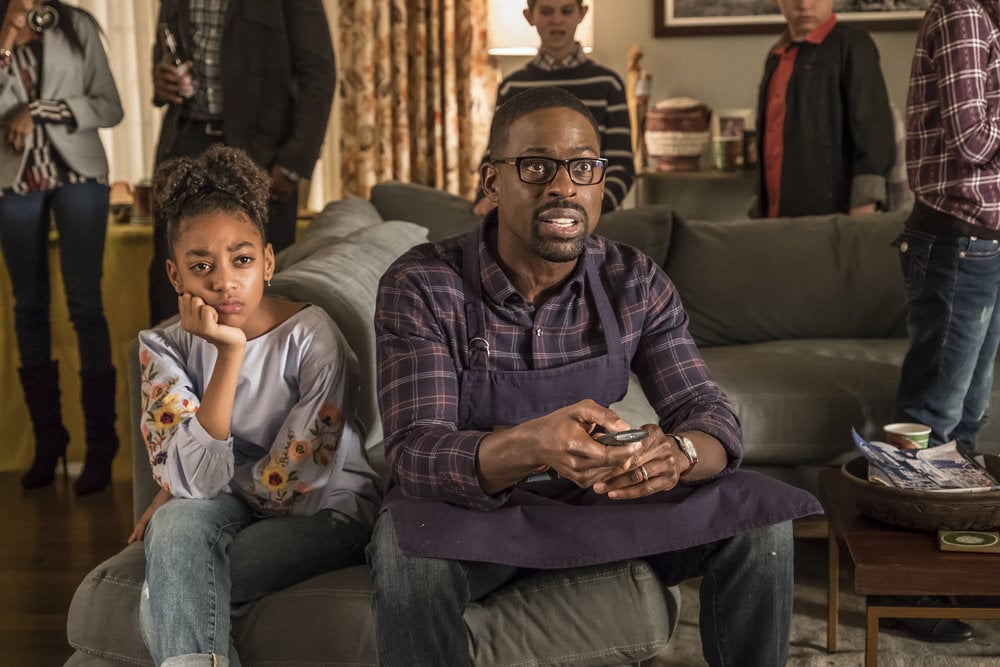 Of course, one of the most heartbreaking aspects of the flash-forward is the revelation that someone close to Randall and Tess isn't doing so well. While Baker admitted that she doesn't exactly know who the mysterious "her" the two are going to visit is, she does have her theories. "My thought is that it's going to be the mom or maybe the grandmother," she said. It would certainly make sense!
Rebecca would be roughly 84 years old in the flash-forward, and last season did seem to hint at her possible death. Actor Sterling K. Brown also raised a few eyebrows when he posted a behind-the-scenes picture of him standing in a hospital room. Since Randall doesn't show his wedding ring hand in the flash-forward scenes, many fans think Beth could be the next heartbreaking death.
All theories aside, though, Baker added that she's really looking forward to seeing how Tess will grow in coming episodes. "The most exciting thing of getting to see her as an adult has to be that she's definitely going to be evolving," she said. "After watching that scene with Randall, there was some issues going on and some questions that really need to be answered. So I feel like season three is going to reveal a lot of issues and a lot of questions are going to be answered." We honestly don't know if we're ready!