Will George R.R. Martin Cameo in Game of Thrones?
Why George R.R. Martin Turned Down His Last Possible Chance to Have a Game of Thrones Cameo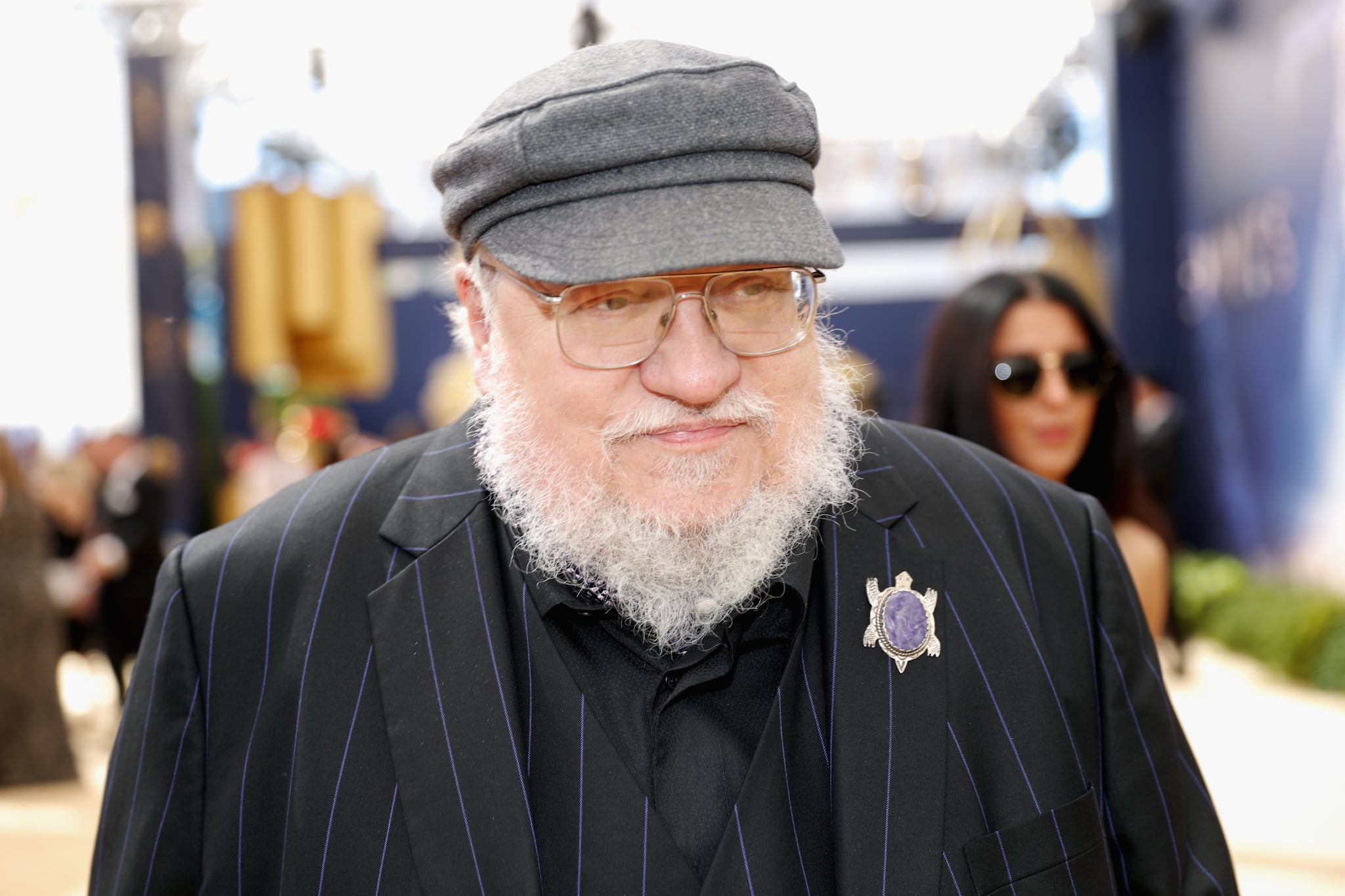 Over the past seven seasons, Game of Thrones has slipped a number of high-profile cameos into its episodes, ranging from the subtle (Coldplay's Will Champion) to the painfully obvious (Ed Sheeran). But what about George R.R. Martin? Why hasn't the author of the bestselling A Song of Ice and Fire novels that inspired the HBO drama ever, popped up onscreen in some unrecognisable costume? Apparently he had a chance to appear in the eighth and final season of Game of Thrones, which premieres on April 14, yet ultimately decided against it.
According to EW, the fantasy writer was invited to the set for a top-secret role by series showrunners David Benioff and Dan Weiss, which would require travelling from his home in New Mexico to the season eight set in Northern Ireland, but Martin decided to focus on writing the long-awaited next instalment in the Game of Thrones book series, The Winds of Winter. (I'm pretty sure I just heard a collective sigh of relief from impatient fans all over the world.)
"David and Dan invited me to a cameo in one of the final episodes, which I was tempted to do," Martin said. "But I didn't think just for the sake of a cameo I could take the time to return to Belfast."
Despite not filming a cameo for season eight, Martin technically still does have an onscreen moment in the show in the bank. In the first Game of Thrones pilot, which was later completely reshot with a few different cast members, he shared a scene with Tamzin Merchant, who was playing Daenerys at the time.
"There was a cameo in the original pilot that was cut," he explained. "I was a guest at Dany's wedding. But that was when she was played by Tamzin Merchant so all that footage got thrown out when we recast with Emilia Clarke."
Since fans of his novels have been waiting for the next book for eight years now, hopefully the extra time at home was enough to help Martin get closer to completing the sixth novel in his saga. For the record, there's also a seventh novel, A Dream of Spring, in the works, so maybe by the time that's finished Martin can make a cameo in HBO's star-studded prequel series, which starts production this Summer.
Image Source: Getty / Rich Polk