Jon Huertas Interview About This Is Us Season 2 Finale
The This Is Us Season 2 Finale Will Make You Emotional, but Not For the Reason You Think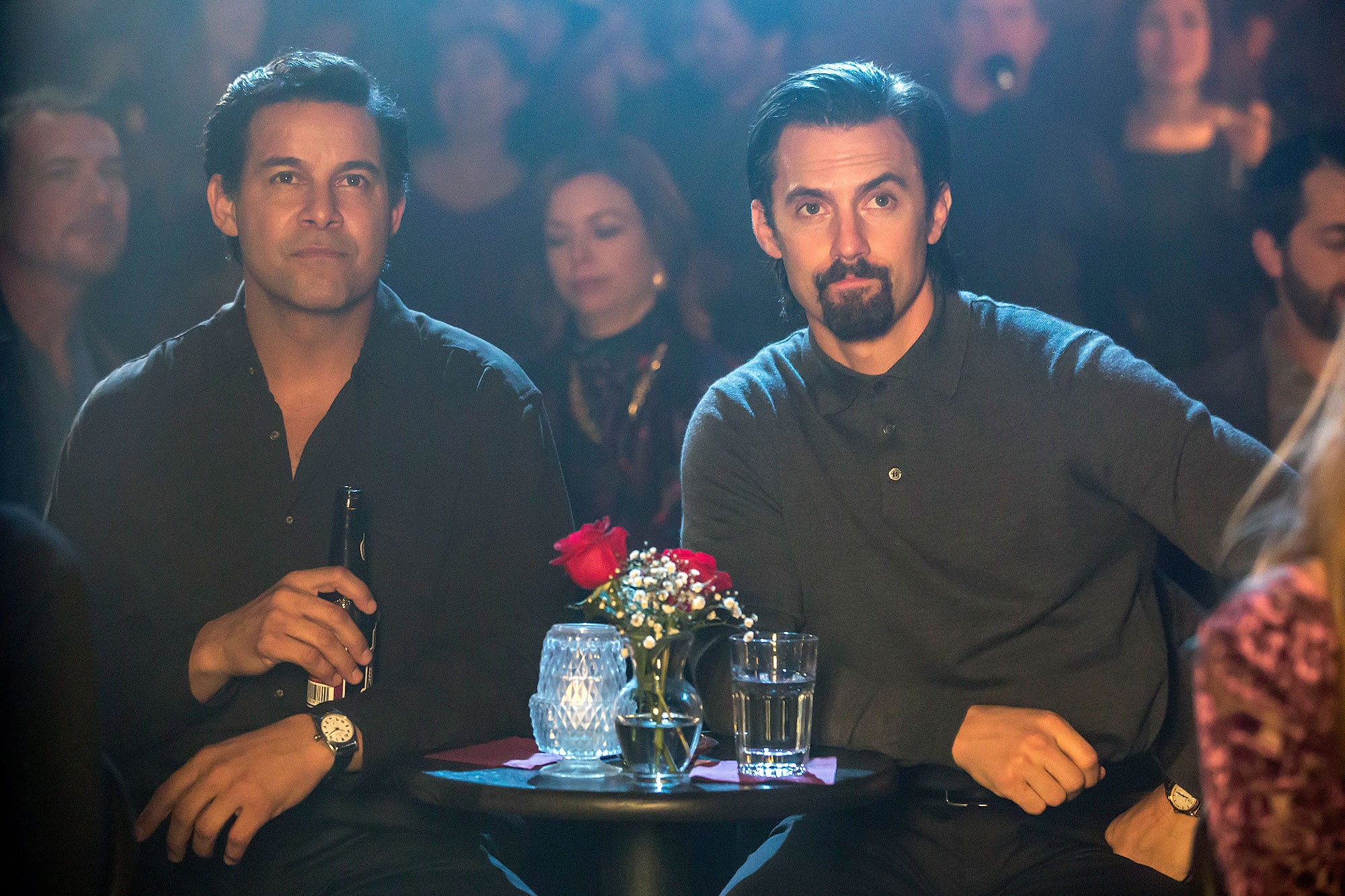 We hope you're mentally preparing yourself, because the This Is Us season two finale will be here before you know it. While we already have a few ideas about what's to come, one thing we can count on is that it will probably make us cry. Not only are Toby and Kate (possibly) getting married, but there's going to be a special appearance from Jack Pearson himself. Can you say waterworks?
Of course, one of the main questions on our minds is if there will be a heartbreaking twist. Spoiler: co-showrunner Isaac Aptaker has already confirmed there will be a few cliffhangers. Keeping that in mind, we can't help but wonder: just how emotional will the finale be?
To get the answer, we went straight to one of the show's sources, Jon Huertas. While talking with the actor behind Miguel, we asked him to rank the finale on a scale of one to 10, with 10 being the highest. Let's just say his answer might confuse you even more.
While fans sobbed over episodes like "Super Bowl Sunday" and "The Car," Huertas admitted that his emotional scale is a little different from everyone else's. "The first episode that I really cried really hard for on This Is Us was ["This Big, Amazing, Beautiful Life"]," he said. "It got me in way that no other episode has. I think that's what happens when people see things within episodes that they connect to and that they can tap into — an untold story or a story that they've experienced — and for me, that was [episode 17]."
That being said, he added that he would give the season two finale a nine on the emotional scale. "But I'm not going to tell you what kind of emotion," he further teased. "Remember there are several different types of emotions — there's sadness, there's joy, there's anger . . ." So, does that mean the emotional twist will be a happy one? Maybe. Huertas added that the season two finale will be "very gratifying" for fans. Sounds like we have a lot to look forward to.