Are Max and Lucas Together in Stranger Things Season 3?
Yes, Max and Lucas Are Totally a THING in Stranger Things Season 3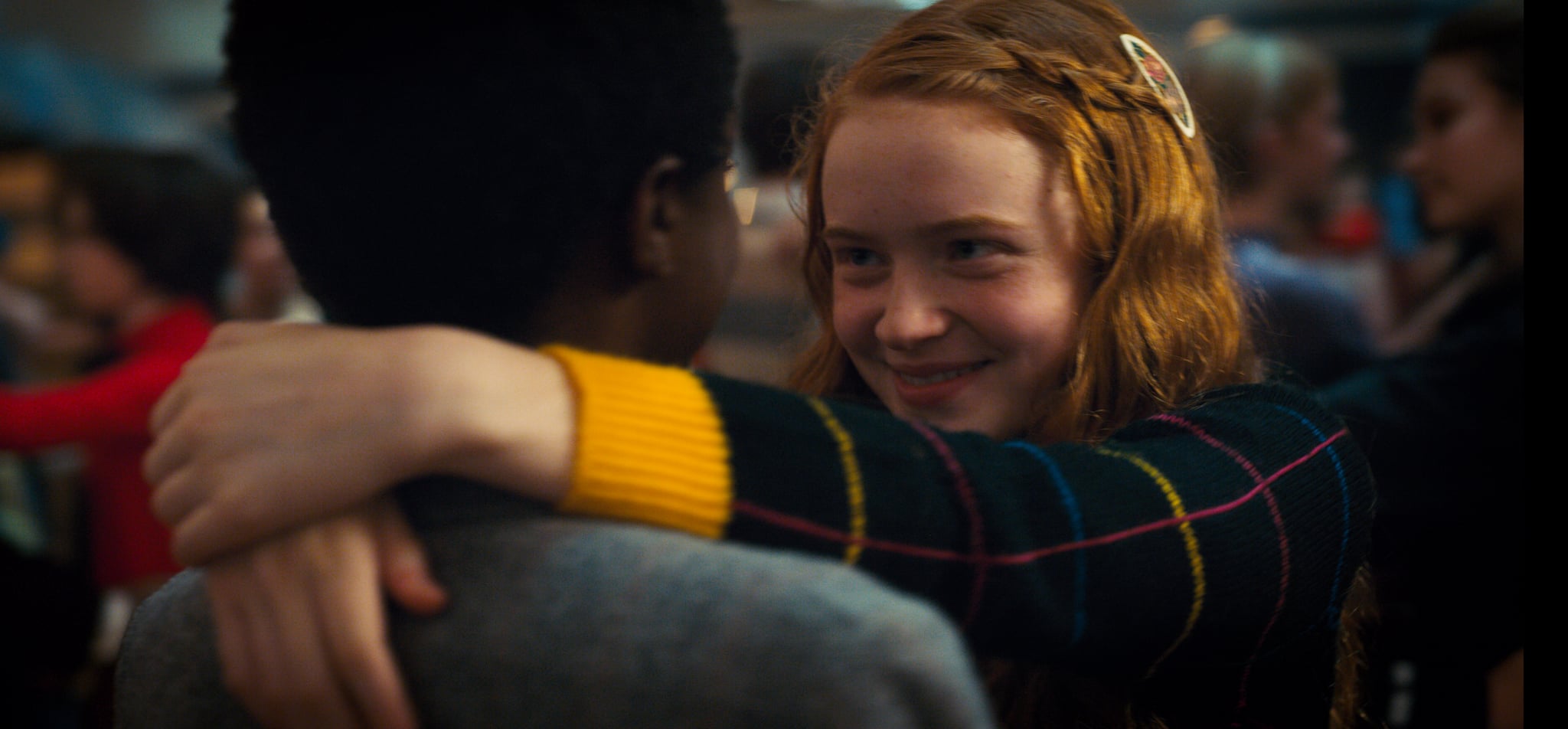 Hold on to your hearts, Stranger Things fans: there's going to be quite a bit of romance in the show's upcoming third season. Yes, there are obvious candidates in this realm. It's safe to assume Nancy and Jonathan will continue to explore their budding love affair, though they might have to contend with Steve at some point. And then there's the undeniable sexual tension between Chief Hopper and one Joyce Byers. In terms of season three, though, that's really just the tip of the iceberg. We've got a whole new crop of very fragile lovebirds to fawn over.
This time around, even the preteens are going to get a bit more romantic! This year, some of the great minds behind the show popped up at the Stranger Things red carpet panel as part of the annual PaleyFest in LA. On the red carpet, executive producer Shawn Levy teased two exciting new romances: in addition to Mike and Eleven, we'll also see a pairing between Lucas and Max. "Mike and Eleven are going strong, so that's a relationship that continues, and same with Mad Max and Lucas," Levy teased to The Hollywood Reporter. "But again, they're like 13- or 14-year-old kids, so what does romance mean at that stage of life? It can never be simple and stable relationships, and there's fun to that instability."
Levy may have a point: who knows how long these supposed romances will last? Still, it'll be fun to see our young heroes stumble through trials of love and (potential) heartbreak. Damn, though . . . I can't imagine how Max's beautiful but brutish brother Billy will feel about her dating Lucas, or anyone at all. I imagine he won't be super thrilled. We'll just have to wait and see how it all goes down.