Melanie Liburd Talks About This Is Us Season 3
The 1 Episode That Will Define Kevin and Zoe's Relationship on This Is Us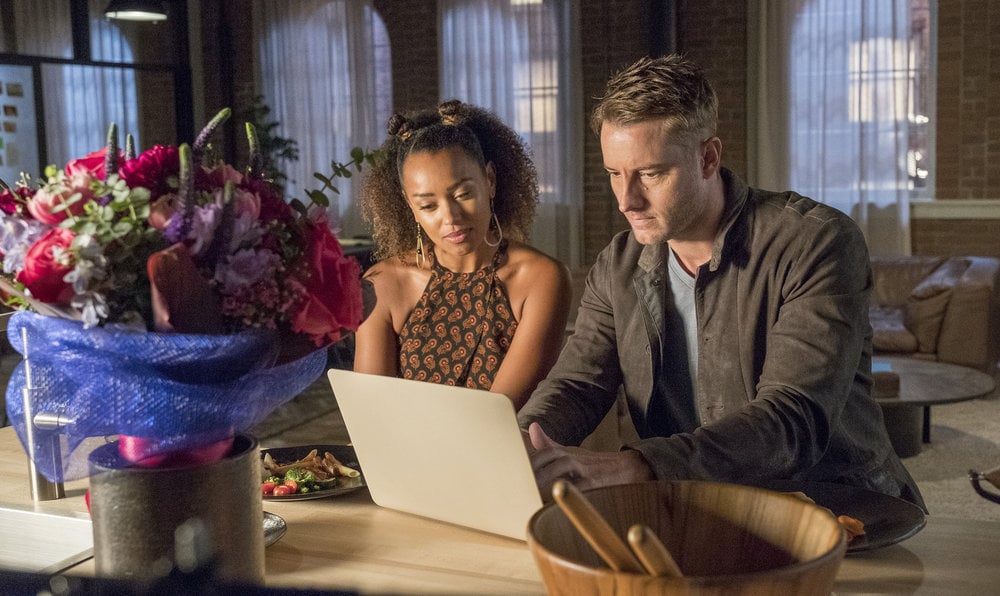 This Is Us is filled with heartbreaking moments, but it's also filled with uplifting love stories. While we've fallen in love with Jack and Rebecca over the past two seasons, season three has opened the door for a few new romances. This season, Kevin has embarked on a new relationship with Beth's cousin, Zoe, and she's really shaking things up with the Pearson family. Not only is she bringing out a whole new side of Kevin, but she also has a few secrets of her own. We recently had a chance to talk with Melanie Liburd, the actress behind Zoe, about season three, and she dished on her character's mysterious past and what lies in store for Kevin and Zoe's newfound romance.
Since episode one, one thing we've admired about Kevin and Zoe's relationship is how much they challenge each other. While Kevin always felt comfortable in his relationship with Sophie, his relationship with Zoe keeps him on his toes, which is something Liburd really appreciates about the pairing. "I love that about their dynamic," she said. "She doesn't care that he's a famous person or a movie star. It's interesting because Zoe wouldn't usually go for Kevin's type. So, I think their relationship surprises Zoe, and she realises this guy's kind and has a lot of depth to him and this could be really interesting."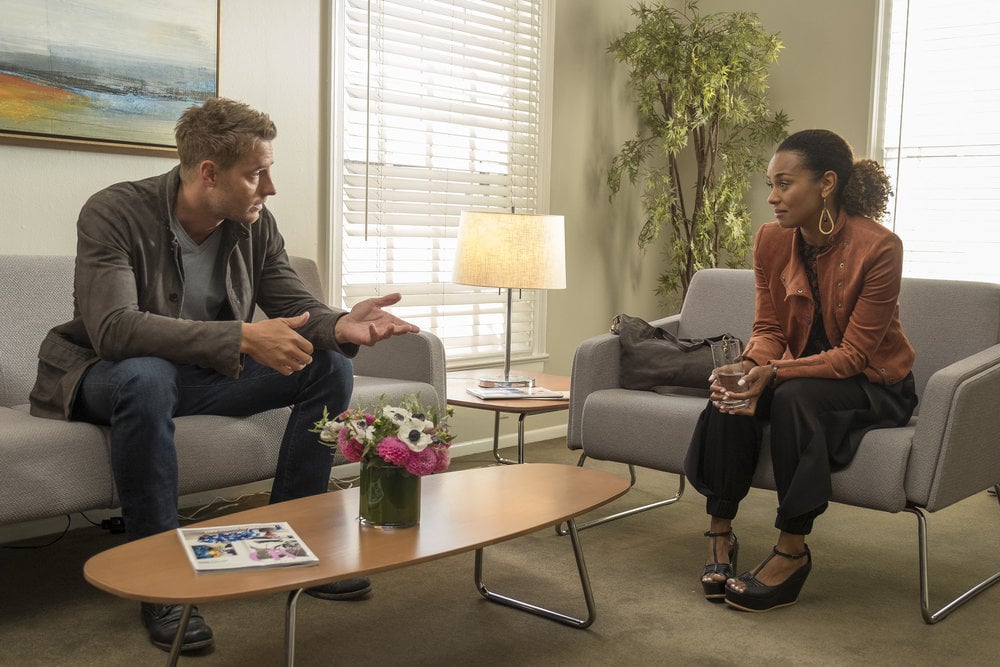 Even though Zoe has been hesitant about taking things to the next level, it seems like their relationship will only get more serious as they travel to Vietnam together in the coming episodes. Liburd revealed that in episode seven, Zoe opens up to Kevin in a big way about her mysterious past. "She reveals something and she lets her guard down," she added. "Up until this point, like in a new relationship, you don't really know each other and then it's kind of the revelation about Zoe that brings them close together, which is really nice."
As much as we love watching their love story unfold, there's a little part of us that's worried Zoe will break Kevin's heart. After all, Beth did warn Kevin that Zoe would break him. While Liburd couldn't exactly promise a happy ending for the lovebirds, she did promise that the characters would have a profound impact on each other this season. "Like any real life relationship when people have had things happen to them and they've gone through stuff, it's kind of a learning about themselves and working through things together," she said. "No relationship that's worth holding on to is plain sailing. And that's how you find that deep, peaceful love. So we'll see."