Storm Reid Quotes About Euphoria Season 2
Will Gia Follow in Rue's Footsteps on Euphoria? Storm Reid Teases Her Season 2 Arc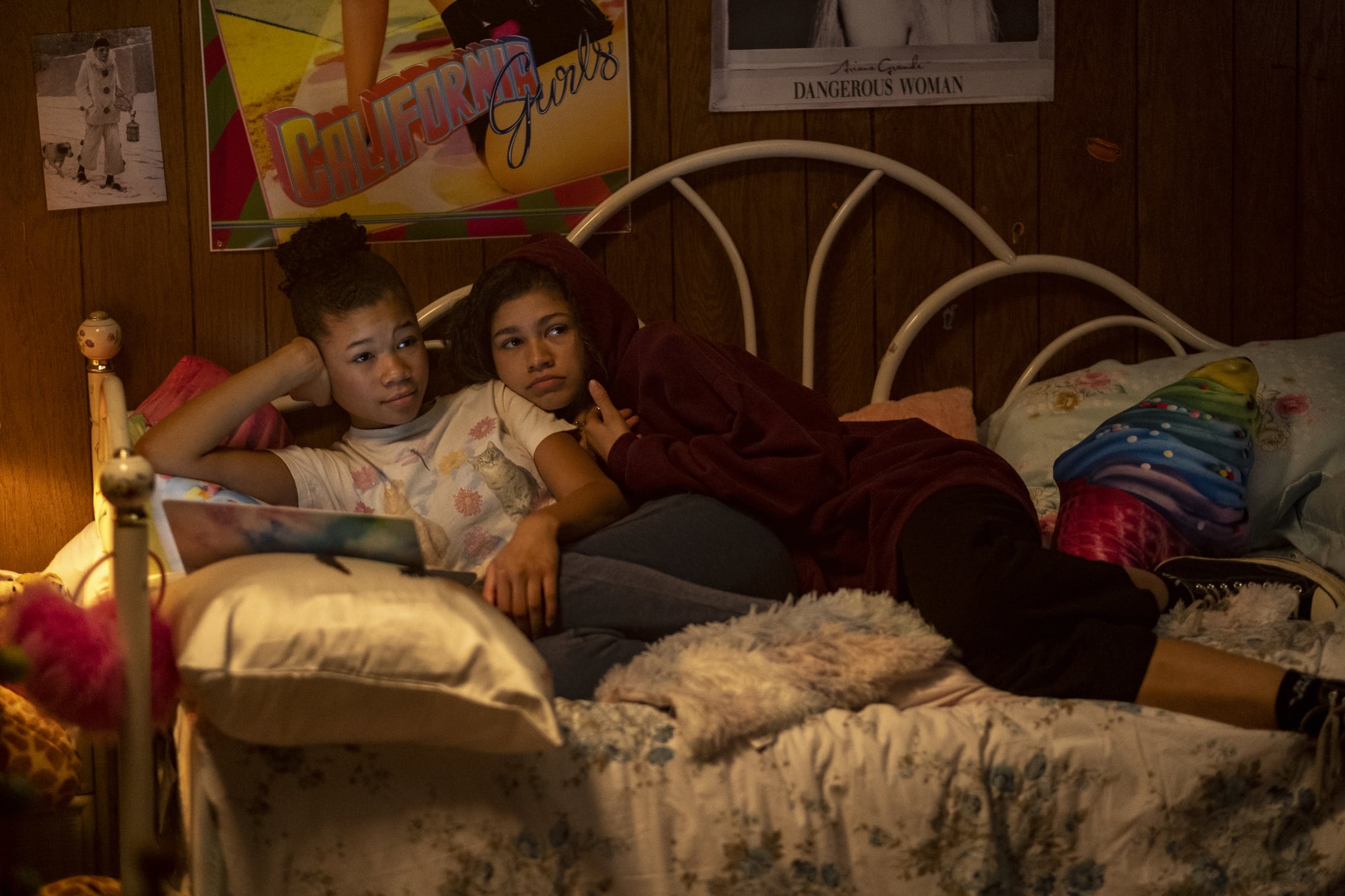 With HBO's Euphoria wrapping its first collection of episodes, we're already looking forward to season two. And lucky for us, Storm Reid — who plays Gia Bennett, the younger sister of Zendaya's leading character, Rue — is already giving us a few hints about what we can expect in the show's second instalment. So far, the series has focussed on Rue's battle with addiction and mental health following an overdose as well as her budding relationship with new girl Jules, who finds herself mired in a dilemma of her own. Although we've seen Rue and Gia share the screen a few times — who could forget that hilarious scene in which Rue confronts Gia's boyfriend — we're aching to see even more development between the two siblings.
Thankfully, Reid says the second season will delve more into her character. "We will get into more of Gia's story because she's kind of on the sidelines right now," Reid told POPSUGAR over the phone on July 31. "No pun intended, but she's kind of a quiet storm. But in season two, she will really develop and become a solidified character, and we'll really see whether she will keep on going on the right path or if she'll kind of take after her sister."
We definitely hope Gia doesn't make the same mistakes as her sister, especially since she's witnessed first-hand how harmful Rue's behaviour is. As for Reid, she wants Gia to maintain her sense of compassion. "What I admire most about my character is her unconditional love," she continued. "She just wants to be a good little sister and figure out why Rue is acting the way she is acting."
As we anticipate even more details about the follow-up season, it's safe to say the show will continue to push the boundaries and address important topics, such as identity, abuse, and mental health. "The show ultimately teaches young people about the things that their peers may be going through," Reid said. "And then the disconnect between older people and younger people — it really makes them understand what young people are going through. I'm glad to be a part of a show that evokes a conversation and hopefully will make a change."