What Did The Bachelor Arie Do That Made Caroline Mad?
Arie Was in Serious Hot Water at The Bachelor "Women Tell All"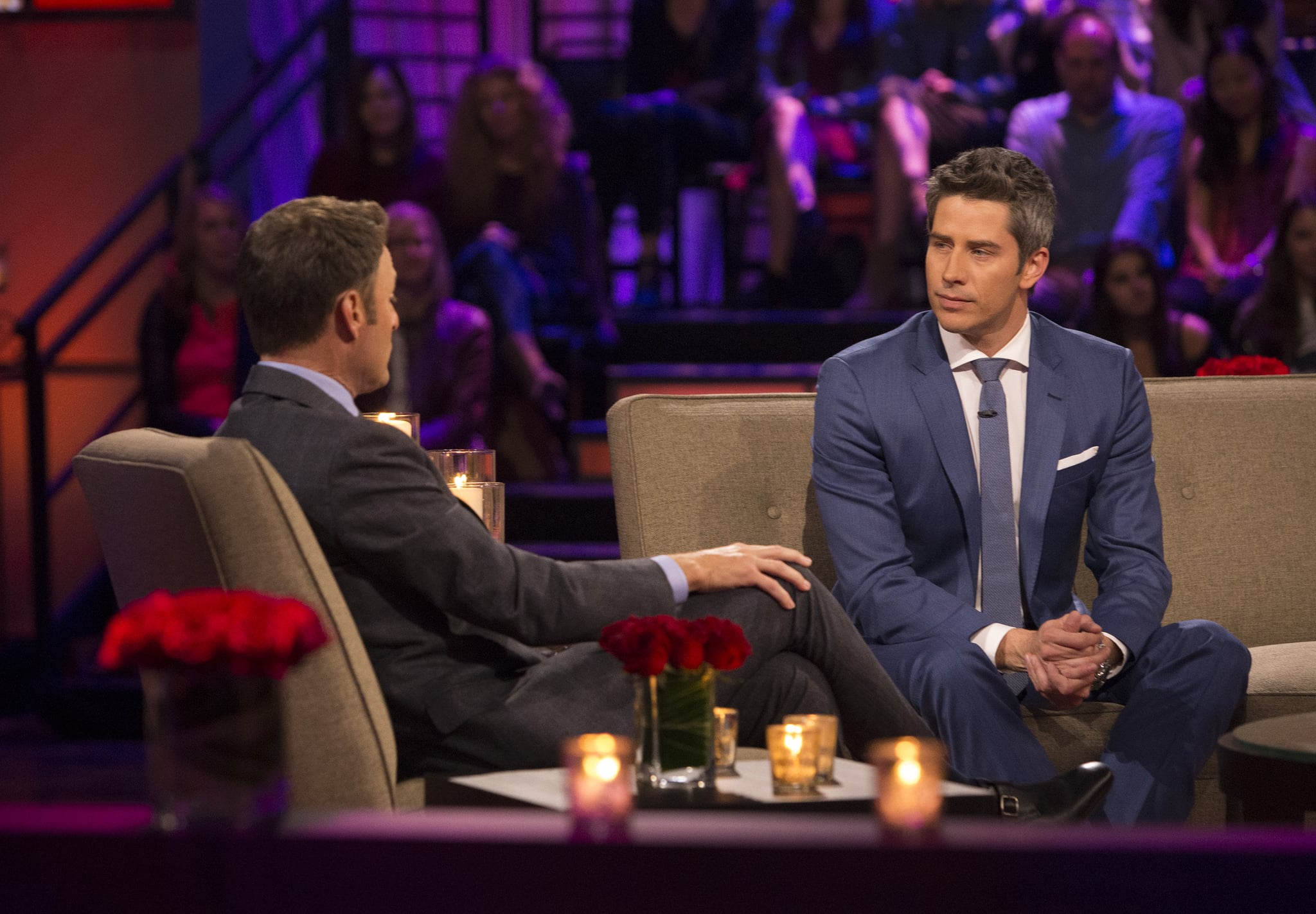 Before The Bachelor gods grace us with a finale, they first grace us with the "Women Tell All," and we thank them for that. This is the women's chance to clear their names, explain sticky situations, and even confront the man who sent them home. In this case, it was all about the women who said goodbye to Arie Luyendyk Jr.
One of the most shocking parts of the episode was when Caroline Lunny gave Arie a piece of her mind. The thing is, the two didn't have a super dramatic breakup on the show, so what could she possibly have to say? Apparently, she was defending her friends she made on the show.
"This whole time you've said that you were here because you were trying to find a wife," Caroline said at the Women Tell All. "I know what you did, and I don't know how you could do that. And I just really don't understand, but I really hope you found what you're looking for."
Obviously this had Bachelor Nation practically yelling at their TVs, WHAT DID HE DO?!
Caroline did an interview with E! News where she addressed it, "I was really close with a lot of the girls in the house, especially a few who remained at the end. So for me, yeah it was just kind of a no-brainer I needed to have that best friend moment where you're like 'hey, I know what you did, screw you.'"
The bad news is that we don't know exactly what that thing is just yet. But the good news is that we'll get to see it all played out.
Guys. You don't even know the half of it. Just watch tomorrow's episode... then the finale. 🥀

— Caroline Lunny (@CarolineLunny) February 26, 2018
The final three women are Becca Kufrin, Kendall Long, and Lauren Burnham, so we're assuming that Arie screws at least one of them over . . . really, really badly. Maybe he says that four-word "L" word and then sends her home? Or he promises something he shouldn't have? We all know that Chris Harrison pretty much always proclaims that the finale will be the most dramatic yet, but we might just believe him this time.