Who Is DJ's Wife in the Roseanne Reboot?
Roseanne: The Potentially Mind-Blowing Connection DJ's Wife Has to the Original Series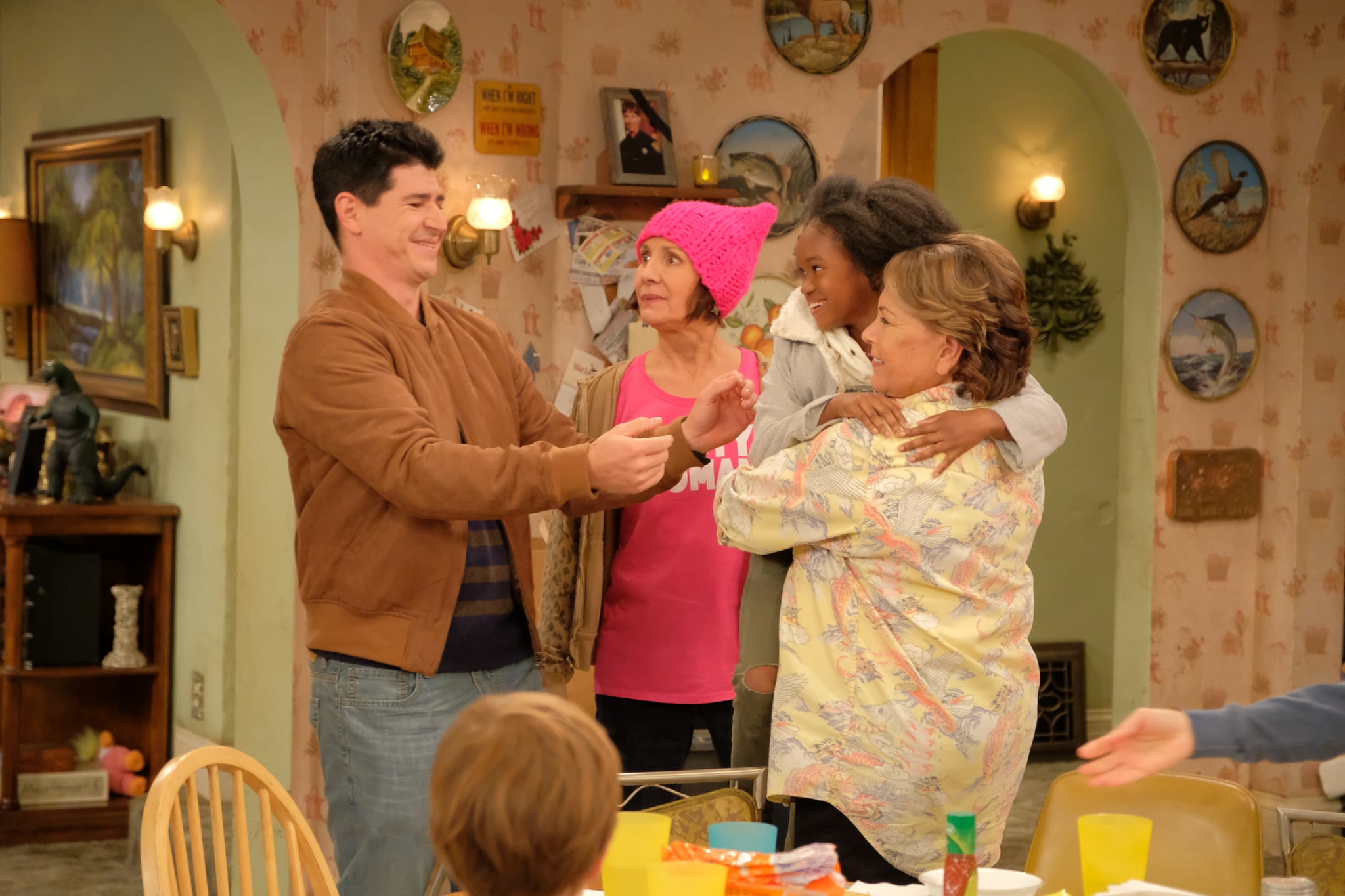 The Roseanne reboot is paying tribute to the original in more ways than one. In case you weren't aware, DJ Conner (Michael Fishman) is all grown up and married in the revival. He also has a biracial daughter, played by 8-year-old Jayden Rey, but details about her mother have mostly been kept under wraps. In the premiere episode, however, we are given a major clue about DJ's wife that will make fans of the original series want to stick around for future episodes.
For starters, we learn that DJ has served in the army in Syria when Jackie (Laurie Metcalf) welcomes him back home and thanks him for his service. She also asks him about his wife, who it's revealed is still serving overseas. Later on, Roseanne (Roseanne Barr) casually mentions DJ's wife, Geena, during prayer. If you remember the classic 1994 episode "White Men Can't Kiss" from the original Roseanne, then that name should ring a bell.
The plot revolves around younger DJ feeling conflicted about participating in a school play because he's uncomfortable kissing his black classmate, played by Rae'Ven Larrymore Kelly. Guess what her name is? Geena Williams! Although there's no word yet on whether Kelly will make an appearance in the reboot (as of now, she doesn't appear to have any involvement), it seems the writers are leaving Easter eggs for fans who watched the original, which is a sweet way to bridge the gap between older and newer viewers.
Let's just hope it's soon confirmed if this Geena is the same girl from DJ's childhood, because that would make his current life all the sweeter.