Who Are Nancy and Sid in 13 Reasons Why?
13 Reasons Why: Did You Catch This Callback to Season 1?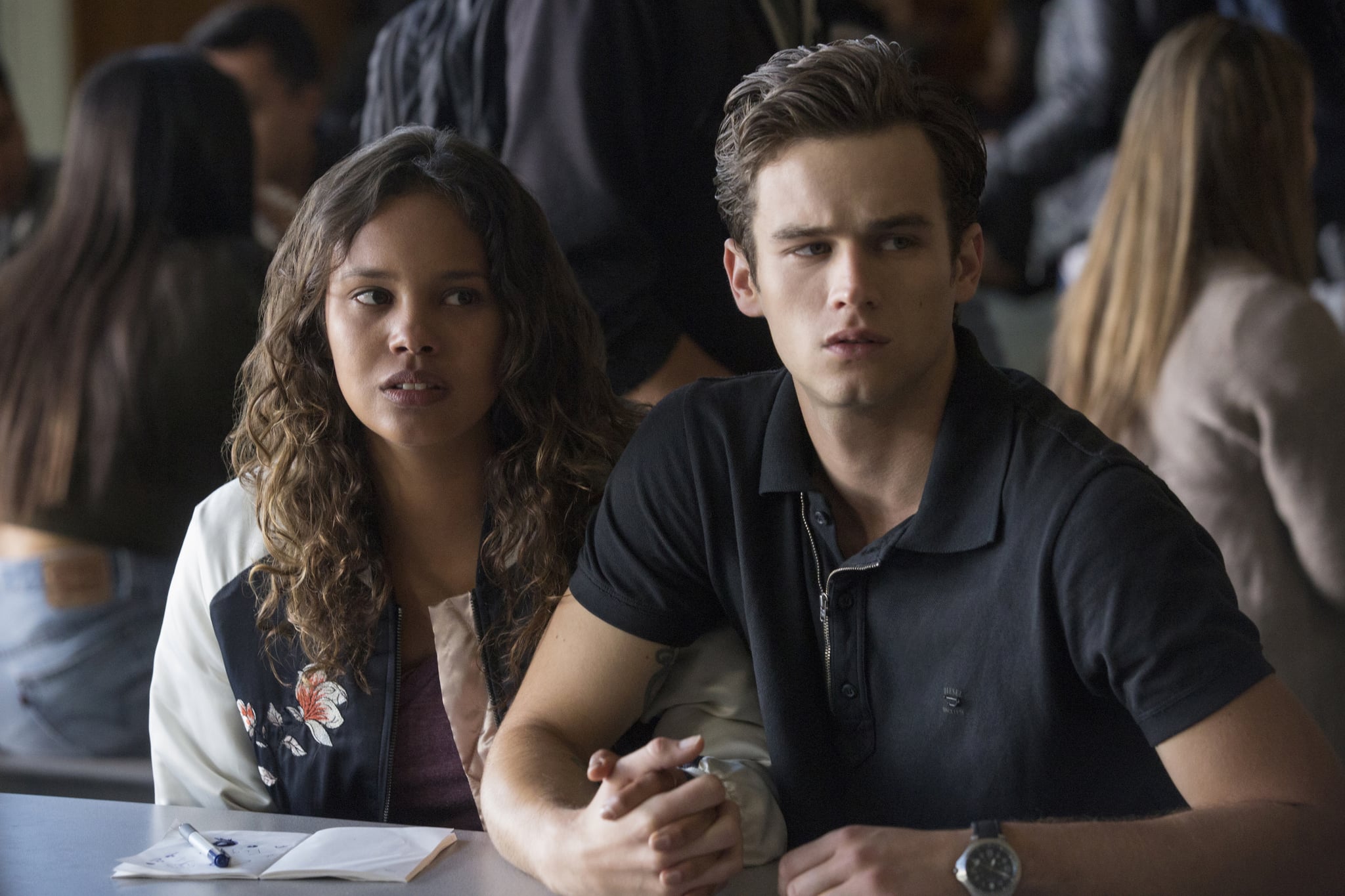 Image Source: Netflix
13 Reasons Why blends the past with the present to show that even the smallest event can have a large ripple effect. If you've reached the third episode of the second season, you see one of those tiny moments come to life in the form of a simple message on a postcard. While Clay Jensen sits in Jessica Davis's room and questions her on Justin Foley's whereabouts, we see her glance toward a postcard stuck in the corner of the mirror over her desk. Clay notices the gesture as well and pulls down the postcard while Jessica has her back turned.
The camera then pans in tight to reveal that the front of the card contains a graphic that reads, "Greetings, From Oakland, California," while the handwritten message on the reverse side says, "Nancy, I'll always love you. Sid." We don't get an explanation in the moment, but it is clear that the postcard is a clue to Justin's location.
The big question is how did Clay know what the postcard meant? You can find the answer in season one on tape two, side B. Remember, the Halloween contest and how Jessica uses the event (and its $200 grand prize) to lure Justin out of Bryce Walker's pool house and back to school? Well, the moment is especially memorable to Clay, who is in the process of chasing Tyler Down through the hallway at school when he notices Justin and Jessica fussing over their costumes. Justin worries he looks like a "punk rock dog," but Jessica calms him by asking Clay if he gets it. Clay, of course, recognises them as Sid Vicious and Nancy Spungen.
The episode highlights the moment again when the couple wins the costume contest and Courtney Crimsen calls them sexy punk rockers. Clay corrects her under his breath and scoffs at the self-importance of the popular kids.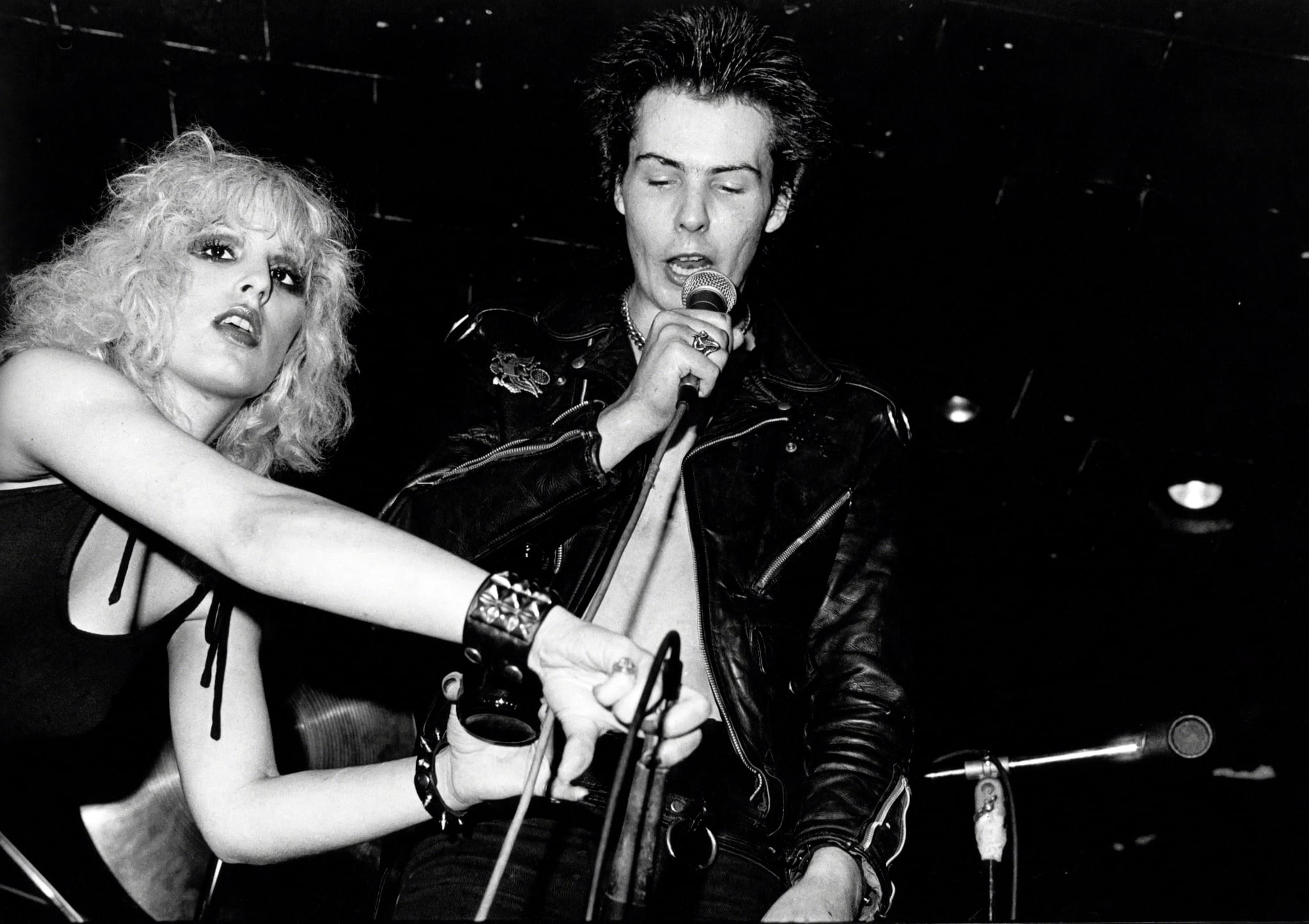 Image Source: Getty / Allan Tannenbaum
In case you missed the reference, Sid Vicious was the bassist for the Sex Pistols, a British punk rock band formed in 1975. Nancy Spungen was an American teenager who moved to England in 1976 to follow the burgeoning punk scene. She met Sid in London a year later. The two immediately became inseparable, but drug use and domestic violence plagued their relationship, eventually leading to its demise. On Oct. 12, 1978, Nancy was found in New York's Hotel Chelsea with a knife wound in her abdomen. The police arrested Sid and charged him for her murder, but he died from a heroine overdose prior to trial.
This knowledge serves Clay well because, with Tony Padilla's help, he uses the clue to find Justin, who used the code name "Sid" in his communications with Jessica.