Who Plays Bruce on Stranger Things?
Stranger Things: Here's Why You Recognise Hawkins's Terrifying Journalist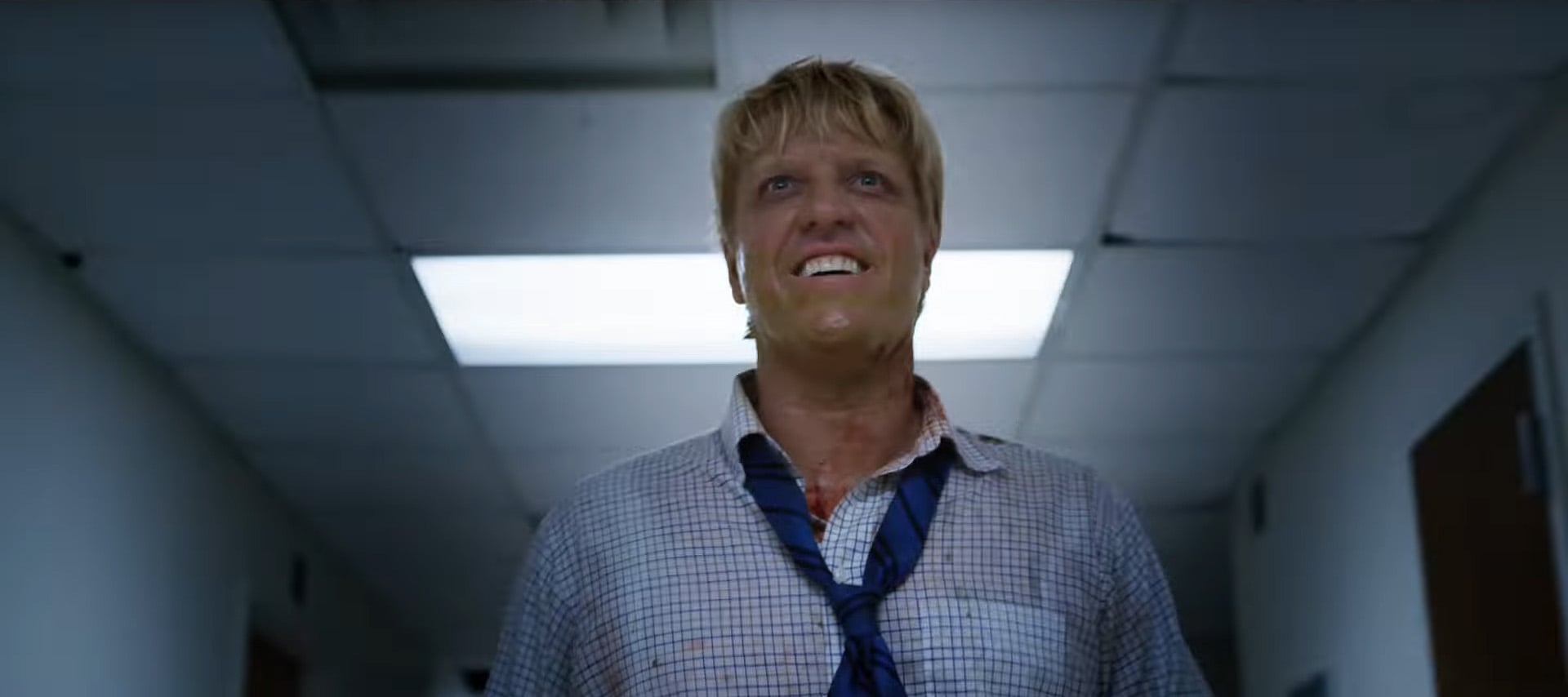 Extra, extra! There's a new journalist at The Hawkins Post who's about to stir up trouble on Stranger Things. Fortifying its rock-solid main cast with new characters, the Netflix series' third season will introduce us to the sketchy reporter Bruce, an up-to-no-good newsie with questionable morals and a twisted comedic sensibility. If the baddie in the latest season three trailer looks familiar to you, that's because you've probably seen him before. Bruce is played by none other than Jake Busey, who's been terrifying us for years with his wild card characters on TV and in films. And yes, if you recognise that last name, he is indeed Gary Busey's son.
The 47-year-old actor is known for his part as evil serial killer Johnny Bartlett in the 1996 film The Frighteners (below). According to Busey, the Duffer Brothers loved him in this movie so much that they created the character Bruce just for him. Bruce is an "archetypal character" whose sense of humour is based on the bosses in the movie 9 to 5.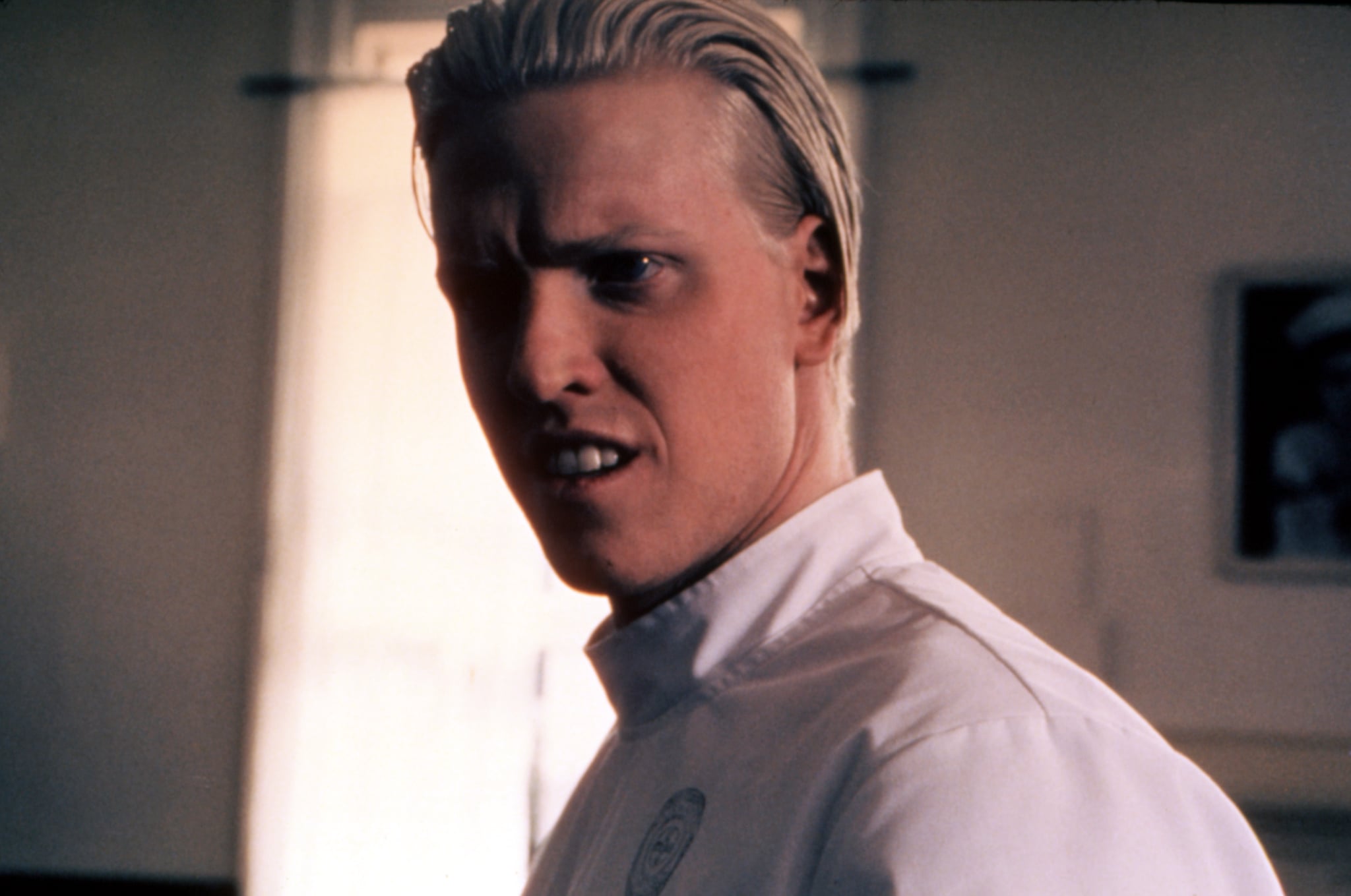 Image Source: Everett Collection
Johnny Bartlett isn't Busey's only off-the-rails role. He's appeared in plenty of cult classics over the years: Starship Troopers, Home Fries, and Tomcats, among others. One of the actor's biggest TV parts was on From Dusk Till Dawn: The Series, in which he starred as Professor Aiden "Sex Machine" Tanner, a salacious vampire. On Freakish, he had a recurring role as Earl, a ruthless survivalist who takes advantage of the woman that he saves in a disaster. Busey, this year, also guest-starred on NCIS as a shady conspiracy theory podcast host. Suffice to say, there's a thread of madness in many of the characters that he portrays.
When he's not on screen, Busey is also a musician. He has played drums for the band Sons of the Lawless, which created the album Sweet Ride in 2010. In his personal life, he's also a new father to his daughter Autumn with his partner April Hutchinson. Currently, you can find updates about him on his active Instagram and Twitter accounts. Right now, it just so happens that he's promoting Dead Ant, a campy horror movie that he worked on with Stranger Things alumnus Sean Astin!
Given Busey's terrifying past roles and his comments about the character, we're in for a ride with Bruce. How will he wreak havoc on the Hawkins community? You'll have to watch season three to get the full scoop!