Margot Robbie and Ryan Gosling Explain "Barbie" Movie
Margot Robbie Says "Ken Is Putting All His Eggs In Barbie's Basket" in "Love Island" Crossover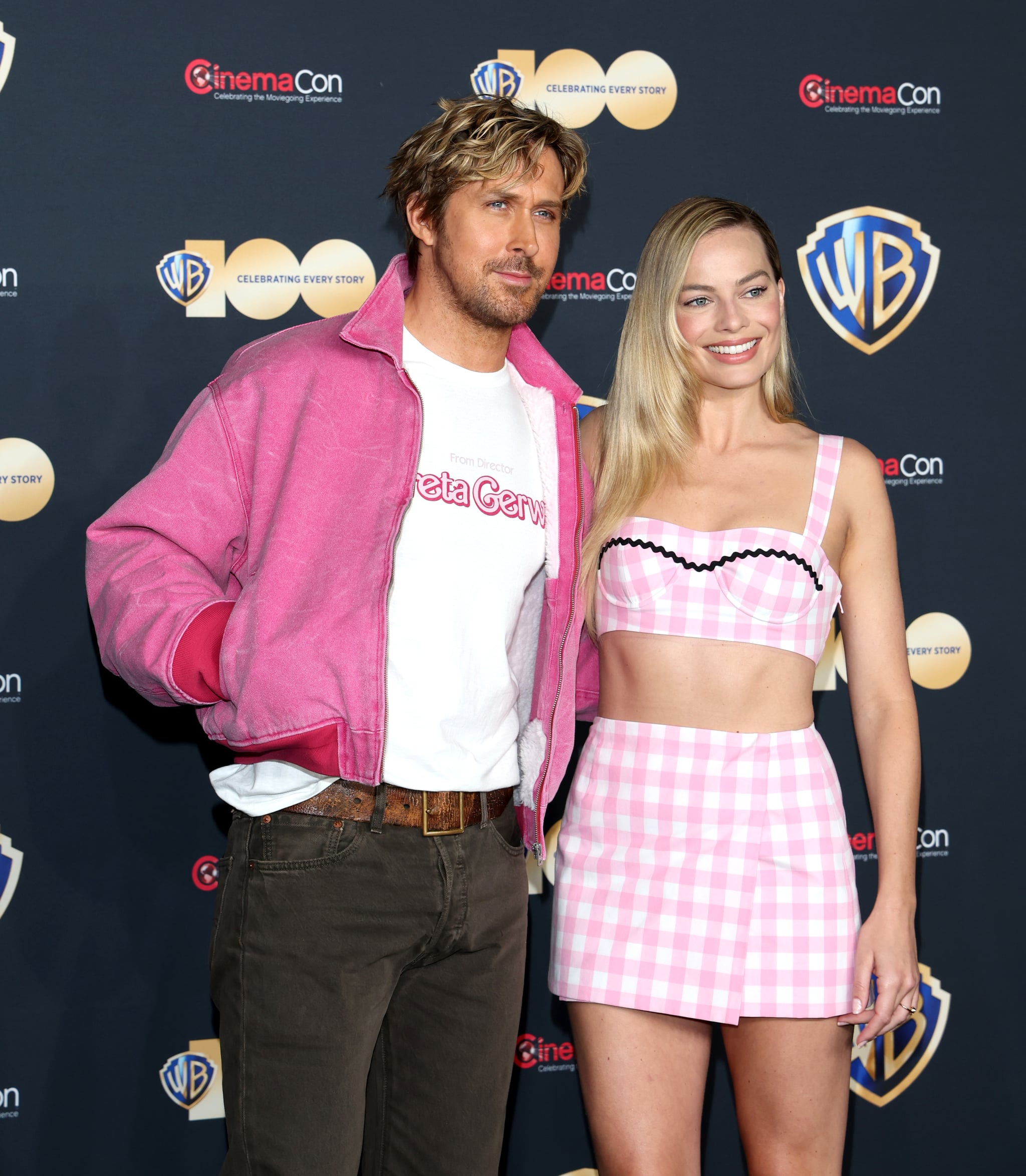 "I've got a text!" may not be a phrase we ever imagined Ryan Gosling uttering, but boy, are we happy to hear it. "Barbie" and "Love Island" are the latest pop culture moments to get a spin-off advert, and it's the crossover we never knew we needed.
The upcoming film has already garnered cult worldwide interest, with celebrities donning full Barbiecore, as well as fashion brands catching onto the hype with lust-worthy "Barbie" merch. And on 3 July 2023, Warner Bros UK (the entertainment company behind the upcoming film) further captured public attention by posting an advert on Twitter of Margot Robbie and Gosling discussing the upcoming movie with a healthy serving of "Love Island" references.
"Sorry, I've got a text here," Gosling began. "Got a text!" Robbie then echoes. The question which the pair were sent over message, in true "Love Island" style, read: "Describe the new Barbie movie to the audience. #BarbieMovie #ComingThisJuly #NOTMYKEN".
Robbie, who has previously admitted to being a huge "Love Island" fan, then takes over, explaining the synopsis of the film in a nutshell via the lingo used in the ITV reality show. "The Barbies are absolute worldies and the Kens are totally melts and go factor 50 every time, even though Ken has all his eggs in Barbie's basket. . . . Ultimately, though, they all just have to learn to be true to themselves."
Fans already have a pretty good idea of what's about to go down in the movie ahead of its 21 July release after the full trailer was revealed in May. In the nearly three-minute clip, all the Barbies — including Robbie's — blissfully enjoy their care-free lives in Barbie Land. That is, until Robbie's stereotypical Barbie shatters their reality with an existential crisis as she starts to become mortal (including, losing her infamous arched feet).
When our two favourite entertainment moments collide, we couldn't help but lose it. Imagine seeing Robbie and Gosling enter the villa as bombshells?! Check out the crossover advert in full below.
Barbie's a worldie… He's just Ken 👀 #BarbieTheMovie #LoveIsland pic.twitter.com/3NGDJear2E

— Warner Bros. UK (@WarnerBrosUK) July 3, 2023