Do Super Bowl Halftime Performers Get Paid?
Here's Why Rihanna Wasn't Paid For Her Stunning Super Bowl Appearance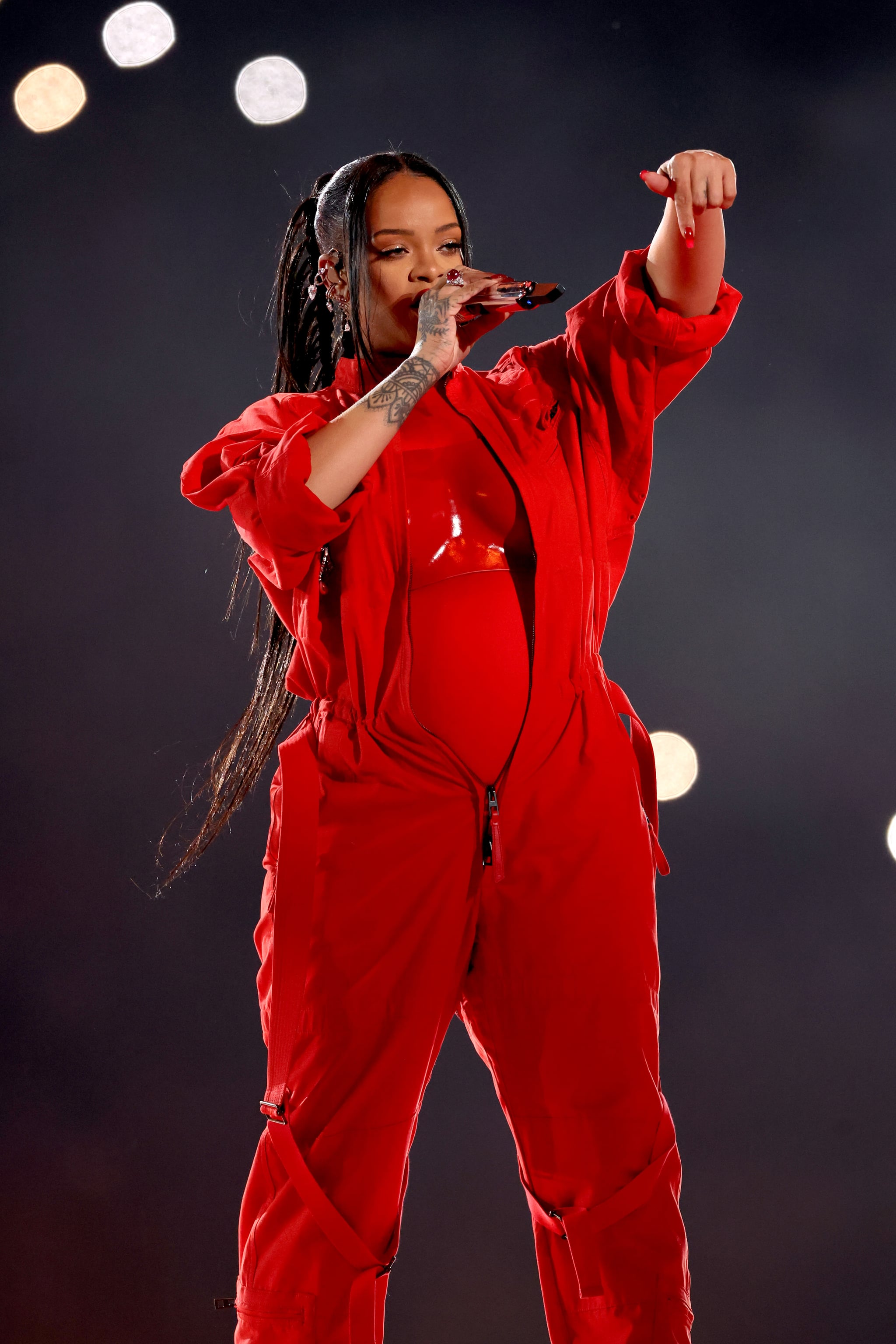 Image Source: Getty / Gregory Shamus
Rihanna's halftime performance at the Super Bowl on 12 Feb. was unparalleled. In addition to delivering a medley of her greatest hits, the singer and entrepreneur used the moment to announce her second pregnancy, subsequently making history as the first pregnant halftime show performer. From the first few chords of "B*tch Better Have My Money" to the swelling crescendo of "Diamonds," Rihanna put on an unforgettable show — but did she do it all for free?
Do Super Bowl Halftime Performers Get Paid?
"The NFL covers all costs associated with the show and the performers are paid union scale," an NFL spokesperson told POPSUGAR. "This is not an appearance fee but the artists are indeed paid union scale."
As per NFL policy, the league does not pay performers an appearance fee, but they do pay artists union scale: a minimum payment determined by the actor's union. This number, dictated by the Screen Actors Guild, averages to about $1,030 per day, according to Newsweek. For dancers, the number is in the range of $788 to $1,030 per day and $607 a day for rehearsals.
As such, the career milestone appears to be enough without additional payment. Recent halftime acts include Eminem, Dr. Dre. Snoop Dogg, Kendrick Lamar, and Mary J. Blige in 2022 and The Weeknd, Shakira, and Jennifer Lopez in years before. Other major names to take the stage include Beyoncé, Lady Gaga, Coldplay, Justin Timberlake, Lenny Kravitz, Katy Perry, and Bruce Springsteen.
Who Covers the Super Bowl Halftime Show Costs?
The league does not offer an appearance fee, but it is customary for the NFL to cover expenses for the halftime show within a specified budget. "We do not pay the artists," an NFL spokesperson told Forbes in 2016. "We cover expenses and production costs."
Some performers will even invest their own money to make their time on the field as memorable as possible. Billboard reports that in 2021, The Weeknd spent $7 million perfecting his own halftime show.
While Rihanna did not use her time on the field to announce her ninth album, she did score herself major points for one of the most stunning pregnancy reveals on live TV. "When you become a mum, there's something that just happens where you feel like you can take on anything and do anything," she said in a press conference earlier this month, adding that becoming a mum helped her face her fear of performing at the Super Bowl. "As scary as that was, because I haven't been on stage in seven years, there's something exhilarating about the challenge of it all."