Tiger King: Where Is Doc Antle Now in 2020?
Doc Antle Isn't Happy About Tiger King — Here's What He's Up to Now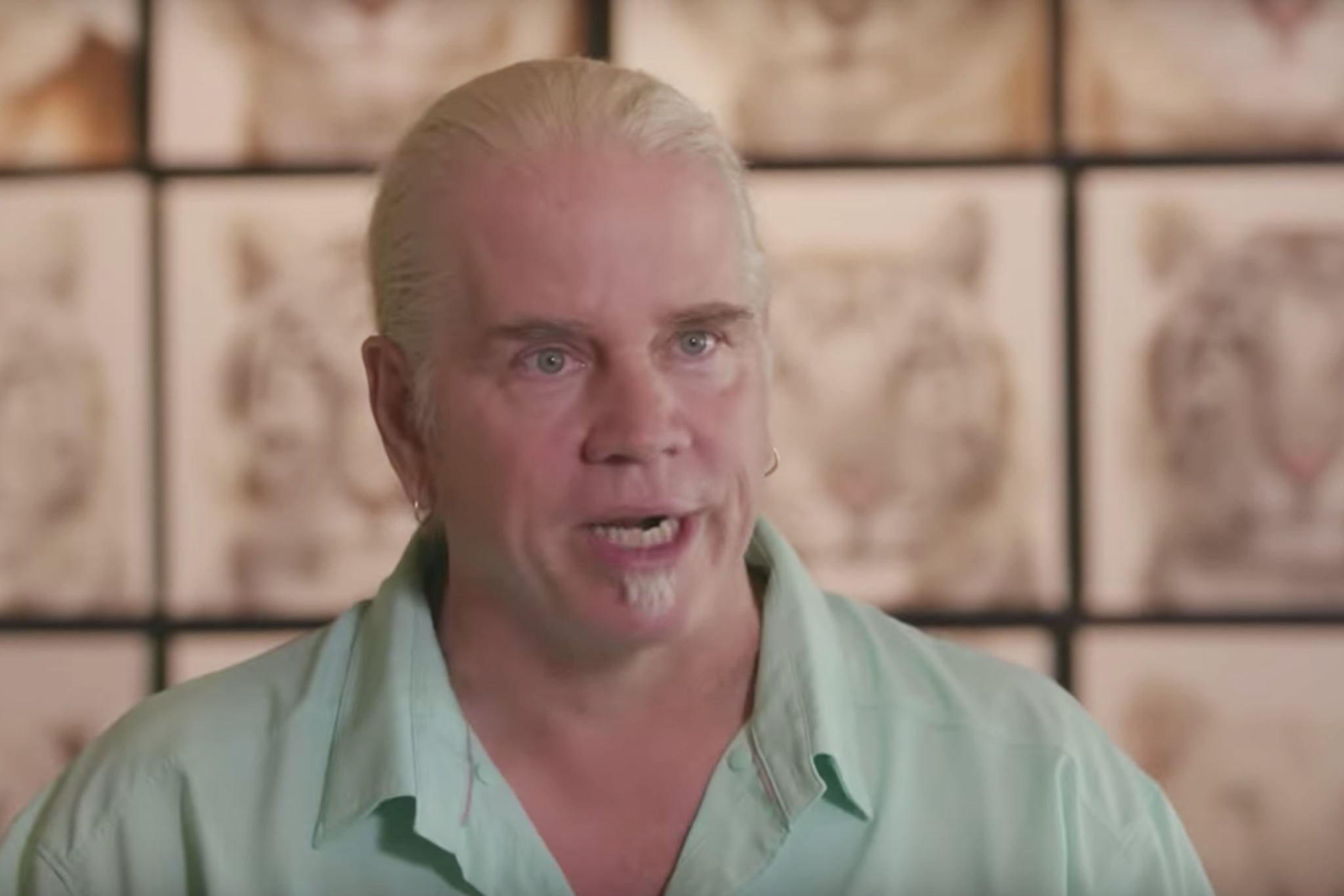 While the most central figures on Netflix's docuseries Tiger King are undoubtedly Joe Exotic and his rival, Carole Baskin, there's a whole cast of colourful characters around them, including Doc Antle, another member of the big cat community. You might be wondering where Doc Antle is now, after all the events of Tiger King. From the looks of things, Antle has managed to keep living his life relatively normally so far.
Who Is Doc Antle?
Antle, whose legal name is Mahamayavi Bhagavan Antle, still runs The Institute of Greatly Endangered and Rare Species (T.I.G.E.R.S) in Myrtle Beach, SC, which is portrayed on the show in a somewhat unflattering light. Tiger King paints a fairly unpleasant portrait of Antle — who seems to be a mentor-like figure to Joe Exotic — and suggests that he was mistreating or outright abusing the animals in his care and that he had created a cult-like group, largely comprised of much younger women he was having relationships with.
In an interview with Vanity Fair, though, he denies those claims. "There are a lot of cute girls here, because the conservation movement does draw in cute girls. But those cute girls have nothing to do with this old fat guy running the place."
What Did Antle Think of Tiger King?
Like Baskin, Antle apparently isn't thrilled with how Tiger King portrayed him. A now-deleted Instagram post from the Myrtle Beach Safari account appears to criticize Tiger King and how it portrayed Doc Antle and his project. "We are very disappointed that our facility was mentioned in the new Netflix series. We can only assume it is because Doc Antle has been such a high profile wildlife personality for so many," the post began (this portion of the caption is still visible on Doc Antle's Twitter account). According to Bustle, the caption also claimed that Antle was included at all "because Doc Antle has been such a high profile wildlife personality for so many decades that his association would create more buzz."
The post also reportedly specifically called out the show's implication that the safari euthanized tigers when they got too old to be "petted" by visitors. "All cubs are cared for cradle to grave . . . the wild accusation that we would ever euthanize a cub is manufactured sensationalism." For now, it looks like the conflicting reports aren't going away anytime soon, but Antle's career is still going strong, long after he's parted ways with Joe Exotic.
What's Going on with Myrtle Beach Safari?
Antle's project continues to operate as normal, running a variety of tour packages on a regular basis. Their website offers several different options for tours, including ones that get you up close and personal with the animals and even one at night. Aside from their one statement on social media, the company has not acknowledged Tiger King or any sort of audience backlash at this point.
As of March 2020, Antle's property is still open for business, even with the coronavirus outbreak shuttering other nonessential businesses across the world. According to their website, Myrtle Beach Safari is still scheduling tours. "Myrtle Beach Safari is not planning to cancel any tours. We are also following the CDC guidelines and taking all necessary health precautions. Should you need to reschedule your tour for a later date, please contact us," reads a pop-up window on their site.